Perfect (feat. Jessie Reyez) – Sam Smith
Will writes:
The song that began the playlist in a chilled, calm note to get you into a relaxation zone. I had this song on repeat for a while when I started making the playlist with Andrew. It really set the tone for some strings and vibes.
Keep Moving – Jungle
Andrew writes:
What an opener – Sam Smith has come such a long way – i love how he is now fully himself – no apologies no hiding and  using his voice and platform to tell the truth – certainly sets the stage.  What's kinda tough about the track is how it ends – that orchestrated string finish into the violins that are setting up the next track – I was initially thinking of matching the vibe – maybe something out of Rihanna but I kept thinking about the transition and I knew a track where the string transition would work.  Also – Loving In Stereo is a brilliant album and Keep Moving one of my all time favorites
Overnight – Parcels
I love love love Sam Smith! It's my first time hearing Keep Moving and it's that type of song that will be stuck in my head the whole week. I love it. The vibe of the song has reminded me of this song called Overnight. Parcels have quite a good catalogue.
Get Lucky (feat. Pharrell Williams and Nile Rodgers) – Daft Punk
Love the Parcels track – and I tried – honestly I did try not to follow it up with Get Lucky – but sometimes – you know – the track just selects itself – it's that nile Rodgers guitar that just blends the two tracks
Adventure of a Lifetime – Coldplay
Get lucky is amazing. I love the guitar. I also couldn't help but add Coldplay for this one. The guitar is amazing there too 🙌🏾
Walking Away From Love – Steve Mason
I have a love / Meh relationship with ColdPlay – their first two albums are deep in my psyche – I changed my life at 30 and Parachutes was the soundtrack for the change – yet the band just kept getting bigger and bigger – for which I am in awe of – but the songs got simpler and more accessible and designed for massive stadium shows – again – I'm in awe of their talent but I found the tracks less interesting.
Now with that said – I hadn't spent a lot of time with A Head Full of Dreams but Adventure of a Lifetime has such a good groove – and is bloody perfect out of Get Lucky – we're certainly building an energy here – so I'm going keep the foot on the gas – changing the feel perhaps – bringing in more guitars and less of the electronic vibe but I love how the finger snaps transition out of Coldplay – and then the track just builds – see what you think
Tonight – Zonke
Coldplay has that change element in their songs and I'll check out Parachutes , also please do check out Hymn for the Weekend.
I really love the song the guitar in the song, the snaps started perfect and yesssss! Let's step on the gas! As I was listening to the this song, a certain song started to ring in my head. The song elements are different but the tempo and the rhythms are a bit similar. This one has more of soul.
Custodian – Piel
I loved the soulful groove from Zonke – the bass line had me immediately reaching for The Supreme's classic "You Can't Hurry Love" – which works really well but i wanted to "play" with this a little 😎 – I have my Spotify set to a 5 second cross fade, so I'm always thinking about the transition – not that it has to be perfect but that – when it works well, it makes me grin ;-p So – the out of Tonight really slowed down – those simple piano chords – the percussion and shaker fades out and there's this silence after the last chord – soooooo – I was thinking – how do we keep the energy up but effect a smooth transition –
I just came across Piel from making another list with Jan – a new curator about to join the community who's an independent music publisher in LA and this is one of his clients – I'm in love with the underlying groove here – where Tonight blends soul into the groove – this blends more of an EDM vibe into the groove and I'm so here for it!
Little L – Jamiroquai
The song is really good, I like it a lot. One thing am really enjoying is to getting to listen to new songs and get to listen to artists I didn't know about. This song is great 🔥
I tried to keep the songs on a similar tempo, therefore I have added a song by the band Jamiroquai which has that funk seasoning 🧂 in it!
Blackout – Breathe Carolina
I've always loved Jamiroquai – that whole bass line funk of the 90's and of course JK was a brilliant front man – I have a crazy German friend Schirin who throws brilliant parties – she stuffs all her party lists with Jamiroquai track ;-p. I wanted to keep the energy up high so stole a track from one of her lists – grooving on the bass again ;-p
Starships – Nicki Minaj
So I went with the same energy from breathe Carolina. I almost added another song but this one wouldn't let me rest so I just had to add it. Starships!
Hot Summer – Heffron Drive
Well hell yeah! – Starships are indeed meant to fly – I was tempted to continue the full on dance floor banger but again decided to tweak it – keep the energy right up there but toughen it up a little – can't go wrong with guitars and a kick ass beat – also – this song ain't wrong – the planet's definitely heating up 😎
Cake By The Ocean – DNCE
Heffron Drive is a ball of energy, I loved the song and it just spurred me on to Cake by the ocean.
New Sensation – INXS
Cake by the Ocean is such a dope track – 1.4 billion views – a pure pop high energy dance classic – just brilliant writing – needed to keep the energy up a little while longer so went back into the decades and pulled an Aussie classic – used to love to dance to this!
Locked out of Heaven – Bruno Mars
New Sensation is a great vibe. I love the feel of the song. It made me think of one of my all time favorite tracks. It sort of takes the tempo up a bit from a New Sensation
Can't Stand Losing You – The Police
Oh dude – this list is such a  journey – the flow – the chill start – building energy – little breaks – but always a vibe – the last 6 or 7 tracks – such energy – I'm kinda digging the transition out of Bruno into The Police ;-p. You're up!
I Am (feat. Wyclef Jean) – Rock Mafia
You nailed the transition from Bruno to The Police, that was so cool. The end of the song has this Caribbean feel that I like, I just had to go with flow!
Fools In Love – Joe Jackson
Heh!  it's like we're getting to the end of the evening and beginning to sit and chill a bit – the more reggae driven beat of I Am allowing the slower groove of Fools In lLove but totally driven by the grooving bass line and the scratchy guitars – see what you think
Want You Back – Singing Melody
Had a little trouble coming up with the song that will ke the flow of the playlist. There is a famous song that was a hit and this is the cover of the song. I felt like the vibes were in sync with it
Karma Police – Easy Star All-Stars
dude!  that transition – dope!  So while I almost resisted – I just couldn't – had to follow up the dub version of Want you Back with a similar version of Radiohead's epic Karma Police!!  
Kill Bill – SZA
That's a dope song! It made it easy for me to switch the vibe to some Kill Bill.
You Know I'm No Good – Amy Winehouse
How to follow up the SZA track – how about a classic groove, a similar story line and of course Amy's incomparable vocals!
Playlist image by Dominik Scythe on Unsplash
I breathe music. I think in melody. I see in rhythm. I hear love.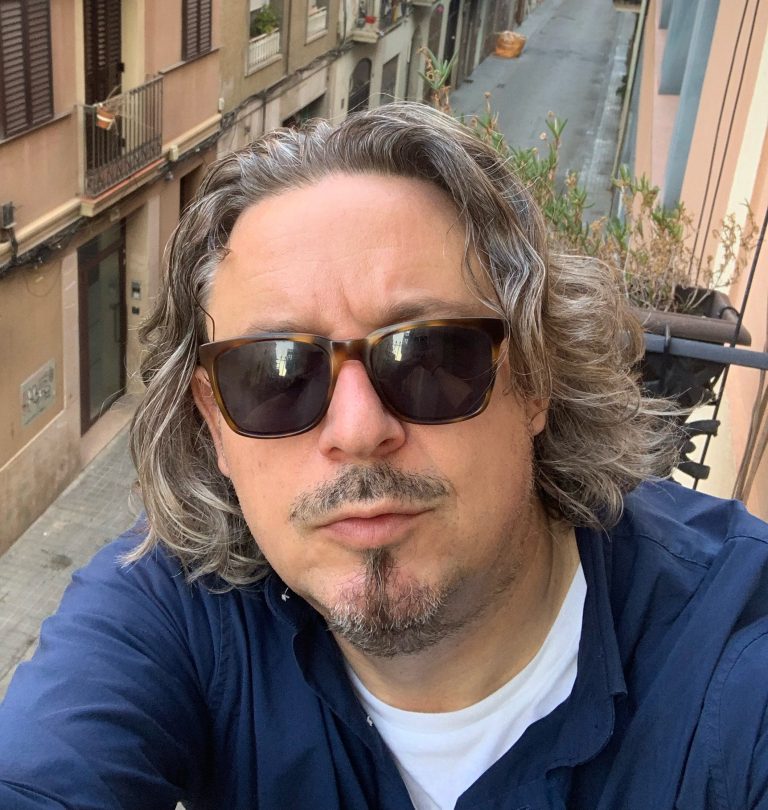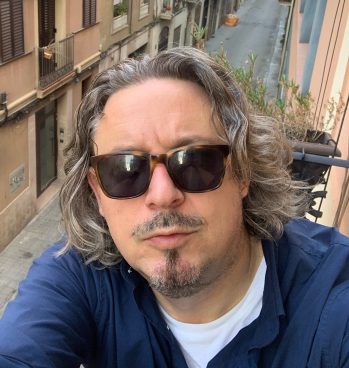 Mastodon