Track Listing
On the Floor – Perfume Genius
Birch Tree – Foals
So Hot You're Hurting My Feelings – Caroline Polachek
Dreams – 2004 Remaster – Fleetwood Mac
Feel The Way I Want – Caroline Rose
Hold On – Little Dragon
The Steps – HAIM
Longshot – Catfish and the Bottlemen
Heavenly Maybe – Gengahr
New Sky – RÜFÜS DU SOL
Home – Caribou
Nights Introlude – Nightmares On Wax
Feels Right – Biig Piig
Lost In Yesterday – Tame Impala
Sympathetic Vibrations – Bad Sounds
We're Alive – Band Of Skulls
Space Samba (Disco Volador Theme) – The Orielles
The Reeling – Passion Pit
Ready For The Floor – Hot Chip
Punching In A Dream – The Naked And Famous
Playlist Image by Patrick Schneider on Unsplash
Having previously graduated from The University of Liverpool with a BA (Hons) in Music, Jeanna is currently a student working towards her MSc in Marketing. Originally from County Tyrone in Northern Ireland, her time spent in Liverpool – a city known for its rich musical heritage and thriving music scene – has enabled her to flourish among a community of fellow music lovers and network with other young creatives. Presently, Jeanna is exploring the exciting career opportunities within digital marketing of music and the arts, and hopes to secure a graduate job later this year.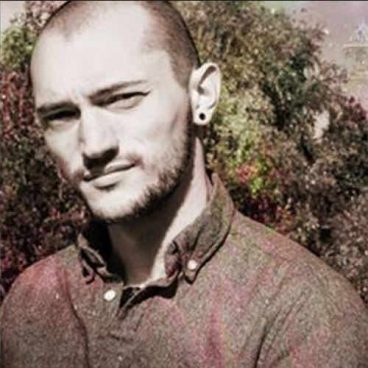 Hi my name is Matt, but my friends call me Matt. I'm on the wrong side of 29 (damn I hate it every time I have to update that number), definitely feeling my age, but never felt happier and more content than I do at this point in my life. I've been through some rocky patches (who hasn't) and lived to tell the tale, and boy do I gots some stories. When I'm not giving opinions absolutely nobody asked for, I'm doing a worldbuilding with my passion project,
vivaellipsis
. If you like offbeat nonsense delivered through immersive escapism, then go and get involved. Or don't, I'm not telling you what to do. I'm not yer boss. I'm a simple man with simple interests. I like Yorkshire tea, the sound of rain on the window, and a bloody good story.