Experience the soulful world of Blues Rock with a showcase of raw, gritty vocals layered with guitar riffs and solos, topped off with groovy drum fills and basslines. You may be a Blues aficionado or a Rock n Roll fan; either way this playlist is sure to amplify your craving for pure, unadulterated musical energy.  
Track Listing:
Elephant – Tame Impala
Good Love (feat. Billy F Gibbons) – The Black Keys
The Hardest Button to Button – The White Stripes
Hurricane Coming – The Heavy
Broke Down – Radio Moscow
She's Creeping – Royal Blood
Scumbag Blues – Them Crooked Vultures
Meet Ze Monsta – PJ Harvey
The Hand That Feeds – Nine Inch Nails
Holding Poison – Foo Fighters
Go With The Flow – Queens of the Stone Age
Rock & Roll Queen – The Subways
Club Foot – Kasabian
In the Evening – Remaster – Led Zeppelin
Edge Of Darkness – Greta Van Fleet
Ain't Killed Me Yet – Adia Victoria
Free the Slave – KALEO
Baby Please Don't Leave Me – Buddy Guy
Twice As Hard – The Black Crowes
Snake Eyes – John Paul Jones
Money – Pink Floyd
Jimmy Jazz – Remastered – The Clash
Playlist Image by Dominik Scythe on Unsplash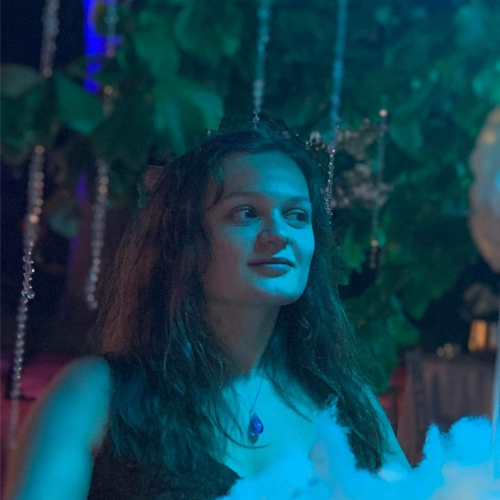 Originally from London, after completing a politics degree I can now be found potentially lost in an Oxfordshire field. Music has always been of fundamental importance to me, and I literally can't remember a day when there was no music on in my house. I'm always looking for something new to listen to and making playlists is one of my favioute activities. I'll listen to anything of any genre that comes my way and, as Duke Ellington, Buddy Rich or possibly Ray Charles said, "there are only two types of music; good music and bad music".
Hi there, I'm Joshua. I have been listening to songs for longer than I can remember. It has really been an integral part of my life. As a 2000s kid, I grew up listening to a lot of alt rock, pop punk and nu metal. I have come a long way since then, listening to a wide array of music including (but not limited to) synthwave, tropical house, lofi and prog rock. I wish to discover more amazing music and share it to the world.

I have always believed that music is a medium that can be used to connect and inspire people. It is a unique form of self expression which can move everyone. For me personally, it's a really special bond/connection that makes me who I am. So, I certainly think that the songs a person listens to says a lot about their personality.

I have also tested the waters and tried making some compositions myself. I wouldn't say it sounds amazing but if you are interested, take a look at my soundcloud:

https://soundcloud.com/joshua-thomas-531230613
Thank you for reading my profile. Have a wonderful day :)