"a sentimental longing or wistful affection for the past, typically for a period or place with happy personal associations."
Tracks
Two Much Tomatito,
Classical music with a little bit of spice. The spice being the Spanish guitar. There are two types of nostalgia to me. The first one crushes your heart, you really want to go back to that moment. The second one is lighthearted nostalgia, looking back at delightful memories but being over them. This piece belongs to the first category.
Theme from "Where Eagles Dare" Geoff Love & His Orchestra,
So we agreed on Nostalgia but never agreed on what Nostalgia was – no problem- 'cos when I listen to Donia's first track I'm immediately thrown back to childhood.
If I'm listening to orchestral music that steals the show – I'm listening to movie themes – the transition away from Beethoven and Bach – the road to salvation that says the Orchestra can be used for more than dead language –
I listened obsessively to this album as a child – I knew the music long before I saw any of the films – music that tells a story – OK – I'm up for this – where are you going next?
Les trois robes Michel Legrand,
MUSIC FROM MOVIES ! Epic orchestral pieces. This one takes me back to my childhood. « Peau d'âne » was my favorite movie when I was a kid.
Romeo + Juliet (arr. P. Bateman): Romeo and Juliet: The Balcony Scene (arr. P. Bateman for piano and orchestra) Craig Armstrong,
OK then – she went big and huge and brilliant – the three dresses – more brilliant film stuff – smart and – it felt classic and I wanted to make it more modern – which is odd 'cos – nostalgia – but I wanted to make a bridge between classic movie scores and modern movies
I adore Baz Lurhmann's interpretation of Romeo and Juliette – I adore this theme too
Lavender Oil Nicholas Britell,
Oh Romeo + Juliet.. my favorite movie in middle school.. see there's a pattern here! I chose Lavender Oil because I can picture someone looking back at a memory and everything is in slow motion.
How to Disappear Completely Radiohead,
I know of the story – didn't watch the movie – didn't know the music was so – if not, spooky – kind of – mysterious and…
Which had me thinking of Kid A..
Walking Thompson's Park Boy Azooga,
Freaking love Radiohead. The best for nostalgic music.
This song I chose takes me back to my time in Sweden, to the endless walks in the forest, by the lakes. This belongs to the sweet and lighthearted nostalgia category.
God Only Knows – Stereo / Remastered The Beach Boys,
Perfect Transition – you got me – I'll go anywhere you want…
1 minute?
60's vibe – that guitar tone,…
this is what it sounds like to me…
Something Vulfpeck,
I love The Beach Boys heheh here is a Vulfpeck cover of a Beatles song, takes us back but not too far.
Voodoo Child (Slight Return) Angelique Kidjo,
I mean – The Beach Boys are pretty cool, and that's an epic song – so how do you follow that?
Donia flexes:
The Beatles
Something
Vulfpeck cover
Oh yes – I'm in – now I'm working hard – where to go – something classic but exotic – I'd been grooving on Angelique covers and this just seemed to make sense
Je vais t'aimer Michel Sardou,
This is a French classic that every French person knows. I particularly love it because it's a reprise of one of my favorite classical pieces ever : Concierto De Aranjuez: 2. Adagio by Joaquin Rodrigo.
Sardou adds lyrics that talk about a love so strong that we can feel it and experience it.
Ça (c'est vraiment toi) – Remasterisé en 2015 Téléphone,
I can't wait to read what Donia writes above this – what does the Michel Sardou song mean for her – to her – what is her experience of this music that we all know and love and just fucking adore!
Right now I'm feeling very French – in need of energy – so – time for Téléphone
Stéréo BB Brunes,
This is such a great album ! I used to listen to all of the songs on repeat. Everyone knows at least one BB Brunes song in France, their lyrics are always original and enigmatic but really, their songs are so catchy that there is no need to make any sense of the lyrics. So fun.
C'est si bon Thomas Dutronc,
I'm grinning again – the songwriting is just tight and dialed in – who needs to speak French to understand the power of the hook?
So I want to keep the energy up and I'm thinking of a Thomas Dutronc track but the transition doesn't work and then I see Diana Krall has done a track with him and Iggy Pop and I'm – hang on – C'est si bon – hell yes it is…
One More Kiss, Dear       Vangelis,
No more French songs, but a song from Vangelis' incredible soundtrack for Blade Runner. This song sounds like what easy and comfortable love sounds like. Being in love in the 50's or 60's was probably the best.
What A Diff'rence A Day Made Dinah Washington,
Oh pianos – pianos that lead without the melody – all competent and knowing – and overbearing –
wrote the piano player…
but we're back in a time – it's the 30's / 40's – everything sounds authentic – so – where to go?
Well – we're staying in the genre – we're using background harmonies but we're doubling down on the power of the vocal – and the lyric…
The Pack Animali,
This one also takes me back to my lovely time in Sweden. It doesn't only makes me nostalgic of that time but it also sounds nostalgic on its own. I think it has to do with the singer's voice; it really sounds like Radiohead's Thom Yorke's voice.
Fortunate Son Creedence Clearwater Revival,
Changing gear – a quite deliberate move – I'm all for it – so much so that – hang on – this is an homage to Weird Fishes – ok – I'm going to work the transition…
It's a similar tempo – similar groove – probably a little trippier –
Moving   Supergrass,
Another song, another memory. High school was actually pretty fun when I had such fun songs to listen to EVERYWHERE. I was one of those kids that had their earphones on whenever they had the chance to.
The first slower part of this song sounds like sad nostalgia whilst the second part sounds like fun nostalgia, if that makes sense.
Breathe (In the Air) Pink Floyd,
I was one of those kids too – still am – the ones who, if they're not actually speaking to someone, are wearing headphones.
While Wish You Were Here is my home, this album, this song, sets the tone
Trompe L'Oeil Ramin Djawadi,
Westworld was a slap on the face. Ramin Djawadi did such a GREAT job with this score, which, to me, was wayyyyyyyyy better than his score for Game of Thrones.
This piece is heartbreaking.
String Quintet In C, D. 956: 2. Adagio Franz Schubert
We started this list with "classical" music – whatever that is – with film scores – with music that accompanied a visual and made it better – and I love that music – I love what it is – what it does.
I love the prompt – the framing and associated connections that frame my perception and shape my experience of the music. I find it reassuring.
I also love having no frame of reference.
I love going into a piece with no expectations – no preconceived idea of what I'm about to experience – what does D. 956 even mean?
I've known this piece all my life – I remember when it "hit" me – 20 years old – first major love ending – the garden in Germany – green stem glasses and the second movement washing over me – tears running freely down my face – my Mother in the house, fully knowing, turning the music up.
—–
Photo by Elza Kurbanova on Unsplash
My name's Donia from France and I'm obsessed with music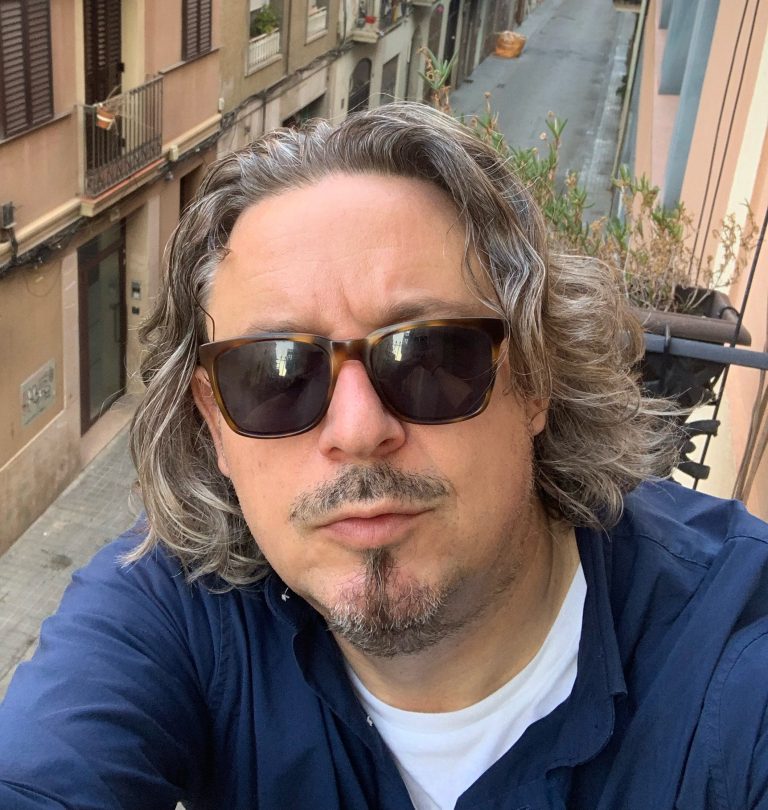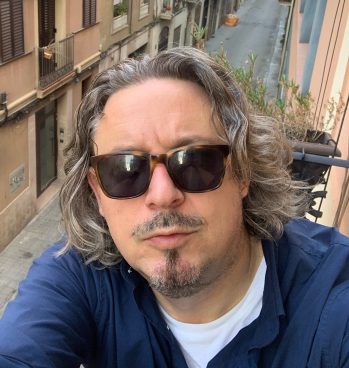 Mastodon