No dull bits, because we live for drama!
In 1956, after a preview screening of his latest film — The Man Who Knew Too Much — legendary director Alfred Hitchcock was reported to have said: "Movies have lost a lot by this new trend towards documentary realism at the sacrifice of fantasy. After all, drama is life with the dull bits cut out."
A killer Alfred Hitchcock movies playlist
No Dull Bits is our tribute to the Master of Suspense and his extensive filmography.
If you're looking for that killer selection of original songs or orchestral scores from Hitchcock's best movies, though, you better keep looking. That cliched idea has been eviscerated and left to die on the cutting room floor, alongside the rest of the dull bits.
No, our carefully curated playlist tells a whole new story by splicing together songs that share a title with one of Alfred Hitchcock's best films. Whether or not these artists and bands actually titled their tracks after the director's works… sure, let's go with that. You can trust us. Just because we're writers, it doesn't automatically make us suspicious characters, right?
In all seriousness, we wouldn't stab you in the back like that. Songs like Sonic Youth's "Shadow of a Doubt" or Lovage's "Lifeboat" are definitely inspired by the Master's films. Others might reference completely different Hollywood masterpieces, like Muse's "Psycho" echoing Stanley Kubrick's 1987 film Full Metal Jacket. In many others, however, any resemblance to the titles of Alfred Hitchcock films, or to the plotlines and characters murdered therein, is entirely coincidental. Probably.
Are all of Hitchock's film titles on the No Dull Bits playlist?
What do you think?
According to our half-assed Google search, Hitchcock directed, and we quote, "at least 45" films! By some accounts, that number could be 50 or 52 or even 58—and that's not including lost titles or feature-length TV episodes. So, no, this isn't an exhaustive catalog of his oeuvre. That would likely become dull, and you already know what we do to the dull bits.
Want more film-inspired playlists? Check out Stilettos and Spaghetti Westerns, 11 Powerful Songs in Film, or click here for more cinematic playlists from the musicto global creator community!
Born in Porto, Portugal, I'm an architect, a designer, a writer, a poet, a translator, etc. I have an eclectic taste in music—but less in that non-committal way people sometimes say "I have an eclectic taste in music" and more in that I'm really into some really weird stuff.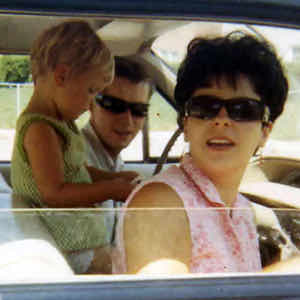 I've set-off around the world a few times as a digital nomad. My favorite places are off-the-beaten-path spaces. I enjoy good food, although I'm a sucker for trying anything once. Discovering new music and artists is a passion, but I adore retro tracks and nostalgic songs. Whether fueled by imagination, or anchored in the real world, I live for adventure, especially when set to the beat of diverse and eclectic playlists.
Ready. Set. Join me on a sonic adventure!