About this playlist
A journey to meet your inner self. Something that perhaps you didn't even know that exists. It makes you happy, emotional, thoughtful, sad, reflective, nostalgic or excited. Each track was selected on memories and experiences provoked by the previous one. And who knows how to explain that? This trip goes around the world, no limits, no boundaries and no prejudice. Be ready for surprises. Be ready for the unexpected. Be ready to dive deep. Your ears will guide your mind and your heart. Let it flow.
Tracks:
O Violeiro – Tiago Pinheiro
This song, which stayed in my mind since the first time I've heard it, initiated the entire playlist. It is deep. It is thorough. It brings your most intimate feelings to the surface, no matter whether you understand Portuguese or not.
Passion – Peter Gabriel
I was stoked for making this list – I knew from Abdallah's first playlist that we were likely going round the world – driving into Latin, African beats with a good smattering of acoustic instruments and this first track set the bar.
What I wasn't expecting was the beauty of that opening male vocal – sitting perfectly above the guitar it transported me back to Ely Cathedral where as a young chorister I fell in love with this kind of music. So many places to take this and yet my brain had locked onto Peter Gabriel's stunning soundtrack for the Last Temptation of Christ and – well – our shared love for music – it's Passion isn't it 🙂 Obrigado Abdallah!
O Pidido – Teca Calazans & Heraldo do Monte
I was always a fan of Peter Gabriel. Passion's introduction creates a visible environment by just the miracle of listening to it. The byzantine based vocal took me to a different dimension. The sudden percussion, which actually comes very naturally, brought thoughts around the roots of Brazilian music from the Northeast. I can't explain that connection. Do I need to? Andrew, I will always be grateful to you for putting this track.
It was obvious to me to choose one of the branches of the Brazilian plurality. Elomar, being a fantastic and unique composer from Brazil, interpreted by the voice of Teca Calazans, accompanied by a "viola caipira", a traditional 10 strings steel kind-of-guitar with a very odd tuning, played by Heraldo do Monte, former guitar (and all other strings' instruments) of Hermeto Paschoal band and a world wide guitar reference, was the answer to all these emotions.
nana triste – Natalia Lacunza
Abdallah's second track performs similar magic to his first – but this time the female vocal has me running round the world and time – referencing medieval melodies and song structure with snatches of Fado crossed with eastern groove – so many connections but as always – one comes to the fore.
I'd been in Spain for a few months watching local television and chasing down soundtracks from different music supervisors. Natalia Lacunza has the kind of voice that could come from any Latin country – and any era – let's see where Abdallah goes with it.
Fulô do Dia – Cia Cabelo de Maria
Andrew introduced the beautiful voice of Natalia in this very Spanish song, which is another very multicultural environment. The energy and passion of both – together with Guitarrica de La Fuente, brought me to the "labour music" from Brazil. These are songs used to be sung during the most different types of intense manual labour, like plantation or sewing.
In the voice of Renata Mattar and her band Cia Cabelo de Maria, the song Fulô do Dia pushes profound reactions. The Cello, yes… the Cello! And Renata's voice… And the melody… the mix of sadness and happiness landing into a flourishing choir takes any heart to emotions never experienced before.
La Sandunga – Yo-Yo Ma
And now I'm grinning because the transition out of Nana Triste to Fulô do Dia is beautiful and now he's switching up the instrumentation – hello Cello – you are a thing of wonder! 🙂 But we're still in the same part of the world – beautiful female vocal and harmonies – that haunting underlying song structure but this time enhanced by bowed strings.
I'm fortunate in that I make a lot of playlists with people and I was in the middle of a list with a friend from Mexico who had recently introduced me to Lila Downs – this track with Yo Yo Ma seemed the perfect accompaniment to Cia Cabelo de Maria.
A Pillow Of Winds – Pink Floyd
Yo-Yo Ma makes miracles with his music. To say the least, he is outstanding and Andrew perfectly brought it in. For some reason it made a connection with an old passion of mine on 60's and 70's psychedelic rock'n roll. The more mature first phase of Pink Floyd came clear to my mind via A Pillow of Winds.
Singing, harmornies with a gentle touch of an oriental melody takes our souls to an elevated level bringing sometimes memories we never lived. I needed to bring this song as it came naturally after La Sandunga.
The Golden Age – Beck
Wow – what a change up – I was not expecting to see Pink Floyd in this list and yet – it works seamlessly doesn't it 🙂 This is what I live for – connecting genres and artists and cultures in ways that machines and code can't dream of and yet – with a tiny bit of context – it makes perfect sense.
Guitars and harmonies – guitars and harmonies – Beck's super chilled album from 2002 had popped into my head – that opening guitar pattern with the riff on top – seemed a perfect follow up.
Burca – Clarianas
Beck's harmony went so smoothly after Floyd's that I felt like making a turn. But not such a hard turn. Solos with a slide seems to fill in the missing words when you wanna say something thorough. At the end, with a sudden cut, it was unavoidable to do it.
Back to the females singing and the surprise element it would create Clarianas by starting with sentimental strings, body percussion, meditative melody and sweet vocals. The lyrics are very, but very tough. Unfortunately it will always be language limited or maybe an opportunity for the curious ones to do some research.
Blewu – Angelique Kidjo
Again – often for me it is the transition – the arrival of the viola / violin cutting through the fuzz at the end of The Golden Age and I'm hooked – with the percussive groove and the call and repeat nature of the track it feels like a blend of Africa and South America and I'm up for it.
I'd been on an Angelique Kidjo groove recently, she had popped up on a playlist and I'd gone down the rabbit hole. Blewu seemed to match the raw vocal feel of this list and the underlying instrumentation – I don't understand what she is singing, but I know exactly how she feels – 🙂
Canto De Xango – Paulo Bellinati Mônica Salmaso
The beautiful introduction of the guitar from Blewu caught me completely. The thoroughness of her voice took me to a fantastic album called Afro Sambas, initially recorded in the 60s by Baden Powell and Vinicius de Moraes.
Paulo Bellinati, a world wide classical guitar reference together with Monica Salmaso, an amazing singer with a very unique voice tone, relaunched a new version of Afro Sambas and Canto de Xango is one of the best representations on where this goes. Close your eyes and let the tones take you to wherever you mind would like to go.
Ojalá – Silvio Rodríguez
Abdallah brings us back to home base – what I love about Canto De Xango is the groove that Paulo Bellinati can conjure up with just him on guitar – there's a movement to this track that you can almost feel Mônica Salmaso surfing on top of it – in of course the most elegant way.
I'm going to answer this with another guitar maestro who projects a sense of urgency in his delivery – at that point any track from Silvio Rodriguez would work but – let's go for the favorite 🙂
María la Portuguesa – Las Migas
Quite amazing that even without having a normal conversation, Andrew came with Ojalá which came as a fantastic flow to the previous track.
I got to know Las Migas, via María la Portuguesa not long ago. Amazing female modern flamenco ensemble and this time singing what I could call a fusion fado. Enjoy the movements, harmony and singing, all with a strong flamenco foundation.
Escrevi teu nome no vento – Fado carriche – Carminho
On hearing the Las Migas track I couldn't work out which side of the Atlantic we were – Argentina perhaps or – no – no – we're back in Spain – if Silvio Rodrigues was the conscience of the Latin left then Las Migas would use their voices to push for gender equality. But with this track – I'm moving west from Barcelona and you know which city I'm going to!
I'd been in Lisbon a few years back and I'm a sucker for Fado – that unique expression which is just stunning when you see / feel it in person – and while there's many classic singers I wanted something more modern – hello Carminho.
Fado Tropical – Clara Nunes
The Portuguese Fado touches my soul. Carminho brought me to the relation of Brazil colony and Portugal and our fantastic Chico Buarque couldn't hold in 1973, to compose a tropical version of Fado.
Clara Nunes, a Brazilian singer whose words are too limited to express what she really is. Her premature dead in the 80s immortalized her voice and this Fado tells a lot of the funny objective of Brazil becoming a huge version of Portugal.
Tell the truth, look where this playlist is going!
Tears of Love's Recall – k.d. lang
And I'm grinning again – it's amazing how an idea can move around the world – it's just over 10 hours from Lisbon to São Paulo by plane – but you can make that transition in seconds blending Clara Nunes with Carminho.
But I'm hearing that accordion in the background and there's something nagging in my head – yes – strong, evocative, emotional female vocal – something from the northern hemisphere – something like k.d. lang's breakout album – it's a different groove but it does live in the space
Up to Me – Jethro Tull
Talking about emotions… and Andrew surprised me with Lang singing the fantastic Tear of Love's Recall.
Don't ask me why but when I've listened to the comping guitars of Big Love, my beloved Jethro Tull came to mind. Ian Anderson and his crew makes us all dream with his magic flute and beautiful resolution of guitars and male choirs. Time to bring some energy back in a different way.
Horizons – New Stereo Mix – Genesis
And this one was another switch up from Abdallah – a complete transition in terms of energy and delivery and yet – when you break it down – we're still putting strong vocals on top of guitars – Aqualung was a staple at boarding school in the 70's – the blend of the countryside with a rock band was different and cool.
I knew exactly what would go well with Up to Me but the album isn't on Spotify – if you get a chance go check out Further Into The Woods – it's free on Bandcamp and it's brilliant: https://bombadeal.bandcamp.com/ – but if I'm going to make sense of the transition from Jethro Tull I'm sticking to the era and pulling Mike Rutherford's superb playing from Foxtrot
Mood for a Day – 2003 Remaster – Yes
Wow, Genesis… couldn't be more natural to come next. Andrew was spot on. And I do recommend checking Further Into the Woods out.
This solo guitar from Steve Hacket, based on Bach, couldn't move me anywhere else than Yes, played with the beautiful guitar of Steve Howe. Mood for a Day it is! The passion Steve plays is difficult to express with words. The conclusion of his composition is so beautiful, returning to a slight flamenco groove as a bridge for the final part.
Yes, I am biased. As a classical/nylon guitar player, this is part of my repertoire.
Big Love – Live – Lindsey Buckingham
We should really call this playlist "I'm Grinning" 'cos once again I have a huge smile across my face – I never knew this track existed – sure everyone (especially keyboard platters like me) is familiar with Roundabout but I can't remember ever actually listening to Fragile all the way through.
Again, it's the beauty of the guitar playing that connects the track to the list and I knew where I was going next. Another band from the seventies but this version is the amazing stripped down performance that Lindsey Buckingham delivers live – it's an astonishing performance and one that I go back to time and time again
Gabriel's Message – Traditional
Big love continues with the guitar magnificency, and yes, played live. Is there any better word than astonishing for that?
The antique choirs, all based on the first musical instrument humanity ever knew: our voice. The combination of different tones, timbre, open arrangements and the journey, although almost at the end, just started. Breath, close your eyes, let the sound flow in your body without any filter. Just listen to it!
Lux Aurumque – Eric Whitacre
Aaaaaah – and now we're at the end – yet it seems that Abdallah has taken us back to the beginning – that initial vocal entry that stirred my inner chorister is now fully realized complete with a nod to The Passion.
I know what I'm finishing with – I'd fallen in love with Eric Whiteacre's Light and Gold last year. The swell of the voices – the movement – the sheer beauty and catharsis that can come from music delivered so exquisitely.
What a finish to an amazing journey – once again – Obrigado Abdallah. Let's do it again
Photo by Михаил Секацкий on Unsplash
Bringing Brazilian Music to The World. What is Brazilian Guitar, or "Violão Brasileiro" (in Portuguese)? What about Choro or Seresta? What about Samba? Whether it's São Paulo or Mexico, Dallas or Dubai, Hanoi or Nairobi, Munich or Helsinki, Abdallah Harati uses his guitar to create an insight to the soul of Brazil.
Musician, producer and business strategist, Abdallah Harati is originally from São Paulo, Brazil, grew up in São José dos Campos and since 2015 has been established in Munich, Germany. Prior to that, Abdallah has lived in Guatemala City, Mexico City , San Juan, Dallas, Stockholm, Dubai, Hanoi and Nairobi.
Since the pandemic started, early 2020, Abdallah has released several singles and 1 EP independently in the most popular digital music platforms. His songs were featured in famous blogs like All About Jazz (https://www.allaboutjazz.com), added to the "Relaxing Spanish Guitar" and "Violão Brasileiro" Spotify Editorial Playlist. Abdallah is reaching approximately 2500 streams per day. Additionally, Abdallah is also producing other independent musicians and artists, under the Harati Media label. Several collaboration videos, with remote musicians in different parts of the world, were created by him and generated lots of traction in the virtual environment.
In his childhood, Abdallah grew up in a musical environment not only with his mother but also with his grandparents playing traditional Brazilian music. Uncles and cousins, some amateurs, other professional musicians, music quality was always a must.
He started learning music with flute, piano and finally the classical guitar. However, the home influence of Choro, Seresta and Samba was very strong. Graduated as Electronic Engineer, at the College in Bauru (countryside of São Paulo, Brazil), he had several programs to his credit at the Radio UNESP and performed several concerts. He had the pleasure to appear as the opening acts for famous artists such as Oswaldo Montenegro and Tom Zé. Awarded as best guitar solo performer at the USP Music Festival in 1994 and 1995, he was already part of the Choro Club in São José dos Campos. He was part one of the most important Choro initiatives (Escola Portátil de Música), led by Luciana Rabello, Maurício Carrilho, Pedro Amorim, Álvaro Carrilho and Celsinho Silva. He has travelled all over the world and spent time at Berklee College of Music in Boston and Granada, Spain, at the Carmen de Las Cuevas.
Spotify | Apple Music | Tidal
Instagram | Facebook | YouTube | Twitter | Pinterest

SoundCloud | BandCamp

Discord | Twitch | TikTok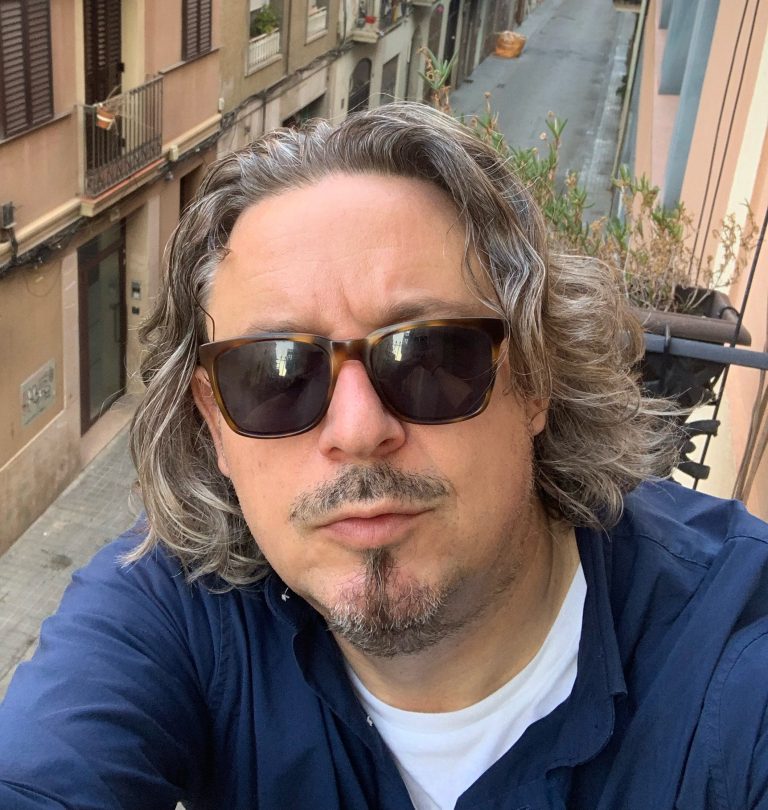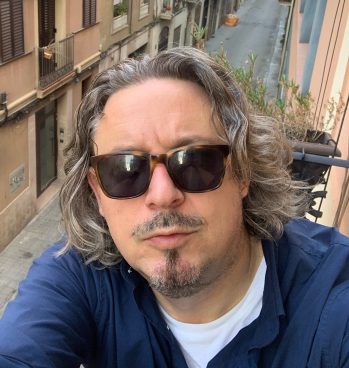 Mastodon