We imagined a playlist where we would (hopefully) compel listeners to lock in the station frequency and never leave. What follows is the process we took to get there:
Jan's Picks
Starpusher – Location Location
Starting with a track that gets you moving and this one gets right to the point from the first bar and gets better and better as the song progresses.
Andrew's Picks
The Bartender And The Thief – Stereophonics
Starpusher – I loved it – crunchy opening guitars – heavily phased snare – perfect vocal positioning – I had a million tracks I wanted to follow it with – I make a lot of lists and many are way out of my comfort zone – this felt very much like home base so – yeah – early Stereophonics felt like a good response.
The New – Piel
I just added the next track.
As for Bartender and the Thief – good driving song with a strong chorus. Well done.
New New – Club Yoko
Damn if the change on The New at 22 seconds doesn't have me reaching for The National Anthem from Kid A – it kinda totally works but I'm gonna go with something else. ;-p. I'm loving the energy of the track – she's got that unique vocal quality – makes her stand out – has me thinking of Kim Wilde (just with better production ;-p). There's that ethereal 20 seconds at the back of the track that could accommodate pretty much anything but I'm thinking – keep the energy up – slightly fatter production – but still a solid groove ;-p
Classic (feat. POWERS) – The Knocks
Glad you like The New.
Very clever to add New New. Club Yoko sounds like one of those artists that had their music in an iPhone commercial (compliment) – it just has that bouncy, snappy vibe going. Really good song. I checked out some of her other stuff and all really good, as well. She definitely knows how to find a hook.
Looking For Somebody (To Love) – The 1975
Loved The Knocks out of New New – just makes sense :-). Great energy and vibe. 
I spend a lot of time thinking how someone might experience the list as a listener and it always comes down to context – in that – they either know you or me – or they've found the playlist through an internet search around an artist / track name – the bigger musicto.com becomes – the more visible we become in search and the whole thing becomes a virtuous cycle. These playlists aren't made for casual listeners who are grazing a "top hits" – "80's grooves" "Canadian hip hop" type of algorithm derived list – they're for people who are looking for something different – curious – looking to find tracks that they might fall in love with – they're trusting that the curators are making the transition from one track to another to kinda make sense – even if they don't understand or know our reasoning. It means our playlists can be less homogeneous than DSP lists that are designed to keep you on platform so can't afford to rock the boat.
So yeah – I went for an upbeat grooving poppy 1975 track to follow Classic.
Jet Fighter – The Three O'Clock
Glad you liked the track.
Thanks for the insight on choosing a track. Just making sure keeping a good flow without drawing too much outside the lines.
I haven't spent a lot of time with The 1975, but certainly respect their creative output and success. I can see why people like them. Looking for Somebody to Love is a really good driving uptempo. When listening to the song, I noticed a New Wave element tucked away in the track, which inspired me to look into some of my favs from that era, which led me to go with Jet Fighter, which was part of a new, but short-lived movement that followed NW, called The Paisley Underground, which you might have heard of.
Goodbye Toulouse – 1996 Remaster – The Stranglers
Loved Jet Fighter – had so many associations firing off in my head – the one that felt the "best" (whatever that means ;-p) comes from one of my favorite bands from the 70's – I played in the School "rock" band and we would cover "Hanging Around" – was great fun!
Hold On To Something – Great Buildings
Yeah, Jet Fighter is one of those bands in town that had one great song, so great that The Bangles (the two bands were in the same scene together) covered it years later.
I've always liked The Stranglers. Not as familiar with Goodbye Toulouse, but a really cool track. Golden Brown will always be one of my faves from that period.
Yes, this process is a really healthy way for me to take a break from the work, but still do something constructive and fun.
You're next.
Walking Away from Love – Steve Mason
Dude! The bass riff just before the vocals come in on Hold On To Something is a perfect accompaniment to Goodbye Toulouse – Nice!! ;-p. The guitar has me thinking of early Mark Knopfler – but those vocal harmonies have me pulling elsewhere – and that full on chorus up a half step to end the track – what a great song!
Part of my brain was going – "you know what would be good next? Born to Run!" but the other half of me thankfully held it back ;-p. I'm thinking harmonies and energy and maybe upping the groove a bit – let's see what you think.
you're up 🙂
Glad Girls – Guided By Voices
Great energy, for sure. Not familiar with Steve's music, but I can tell by the way he crafts songs that he's probably well respected in certain circles.
Glad you like the GB track. I didn't put much thought into picking the song; I just thought it had good energy and would be a nice match with Goodbye Toulouse.
BTW, I'm looking at this whole exercise more as putting together a radio DJ set, rather than trying to have a specific theme. This has helped me to more or less relax my ridiculous "playlist standards" and, as you said, kind of go with what feels right.
Back to you.
She Said – Longpigs
I like the perspective of putting together a radio DJ set – that's a really interesting way of looking at it – and yes – I feel you on the playlist standards construct – I think one of the things that making a collaborative list does – is it that it forces you to relinquish total control – which is a double edged sword.
For me I find it kinda liberating – I don't know if you ever watched Elizabeth Gilbert's Ted talk on Creativity – she has this construct where the concept of genius is externalized – literally – that there's a daemon / spirit like thing (she draws an analogy to Harry Potter's House Elf!) – that lives in the walls and helps the artist produce their work. Which most critically means that if the work is brilliant – you can't take all the credit – likewise – if it bombs – then, similarly, you're protected from being destroyed.
I really like the idea and tend to approach making these kinds of collaborative lists in a similar vein – it gives me a lot of freedom in my choices and makes the process a lot more fun. And to be fair – some of my favorite playlists come from times where I wasn't really "getting" the process ;-p
All that to say – digging the GBV track – have been thinking of Longpigs for this list and thought She Said was going go nicely here.
You're up!
Blue – The Jayhawks
Interesting take on creativity. I'll have to check out the link.
Not an overall GBV fan, but they have/had their moments. Glad you liked it.
I never heard of the Longpigs, but I like them. Really a shame they didn't break in the U.S. I think they should've been bigger, based on the writing. They're kind of like a rougher version of Radiohead.
You took down the tempo, so I followed. Probably a good idea to give the carpool lane a break.
You're on.
Hold On To Jane – The Thornbirds
Aw man :-). You should've seen the grin on my face when I saw you'd selected Blue – one of my favorites – the harmonies – the upward progression in the chorus – just – yeah ;-p. it's one of those tracks I keep in my back pocket and bring out whenever I can – and had totally forgotten about it and yet here we are ;-p. Nice!
It's funny – most of the time I have to think for a while to connect to the next track – this time I knew where I was going – it's one of those odd tracks that I just can't help but love – his vocal – the ascending chorus – the blend from the calmness of the verses with the intensity of the chorus – it's a bit of a mess but – should give you something to play with.
You're up!
Uh Huh – Jade Bird
Thanks. Kind of sad that they didn't become bigger. I can't remember why they disbanded. I still miss them.
Hold On to Jane – Really good chorus. Love the calm then the roar. The song reminds me of something, but I can't put my finger on it.
Back to you.
Because I'm Awesome – The Dollyrots
Uh huh! ;-p
Couldn't resist the transition – also keeping the energy back up and this is one of my favorite lyrics ;-p
back at you
Punk – Rusty
I thought I would take the wheel and see what happens.
Ah, Dollyrots. Yes, am familiar with them, for sure. Nice Modern Rock act and good choice.
Back to you.
Throw It Away – Joe Jackson
Love the move – the Rusty track sure does live up to its name ;-p nice out of Dollyrots too – you'll laugh but – the track that immediately came to mind was The Timewarp – have a listen and it works bloody well out of Punk but – couldn't bring myself to add it ;-p
Went for the energy – was going to go for Got the Time as it shares the same bass line as Punk but ended up with Throw It Away 'cos – let's keep our foot flat on the floor ;-p
You're up
Tarde – Disidente
Thank you. It's kind of tough to follow up a Dollyrots song, so I'm glad it worked. Timewarp would've been a great follow up, as well, but we're trying to keep things interesting and the off cut from Joe Jackson works great. Big Jackson fan. As much success as he had, he should've been bigger, instead of constantly being confused with Elvis Costello.
OK, so I'm throwing you a curve – just a heads up. Turning it back over to you.
Constructive Summer – The Hold Steady
In another life I'm coming back as Joe Jackson's bass player ;-p
I'm loving Disidente – punchy and driving but with that imperceptible slight drag behind the one – the pushes and fills all seem to stretch time a wee bit – there's a looseness to it which I love and the guitar parts would be at home on a Foo Fighter's track – def another one added to my catchall list for the year – nice – thank you!
I was thinking of another of my favorite bands that have that loose feel about them – was looking to keep the energy and tempo up – let's see where we go from here – two more tracks, one from you, one from me and we're done! It's been a trip. you're up 🙂
Cigarette Dangles – The Pursuit Of Happiness
Not a bad choice for reincarnation.
As usual, you detected the artist's influence. I met with the Disidente guys years ago and they told me (and one of my writers who turned me on to the band) that they're big FF/Grohl guys and that they aspire to be as good as them. Well, they might be in Mexico, but not so much in the U.S. Still, one of my fave bands from down south.
Love the Hold Steady. I was rooting for them to break through/get on a bigger label, etc., but it didn't quite happen. Good band, good choice.
Over to you.
Crazy Horses – The Osmonds
Craig Finn is one of my favorite lyricists – some of his solo stuff is just cinematic – God in Chicago breaks me every time ;-p
I'm really grooving on Cigarette Dangles – that double tracked guitar riff – soooo cool – the harmonies on the chorus and the visual of the hook – cool indeed ;-p. The cadence of the lyric has me reaching for Take Me to The River – and if the Talking Heads version was a little higher tempo it would have gone in ;-p. And yet now all I can hear is Huey Lewis and I'm tempted to drop Hip to Be Square in – but it's just not "cool" enough – and soooooo…
If cool is on a curve in that – you can get to be so uncool that suddenly you're the hippest thing on the planet – Crazy Horses is probably my favorite example of this. Killer track – amazing riffs – spot on vocals – horn section – tasteful guitar solo – I mean – aside from the video and crazy leg movements – what's not to love?!
Annnnnd so – that's it – that's your first playlist! Thank you so much for making it with me – I had a blast and got to hear a whole load of new artists and tracks I'd never heard of before – I live for that ;-p
Track Listing:
Starpusher – Location Location
The Bartender And The Thief – Stereophonics
The New – Piel
New New – Club Yoko
Classic (feat. POWERS) – The Knocks
Looking For Somebody (To Love) – The 1975
Jet Fighter – The Three O'Clock
Goodbye Toulouse – 1996 Remaster – The Stranglers
Hold On To Something – Great Buildings
Walking Away from Love – Steve Mason
Glad Girls – Guided By Voices
She Said – Longpigs
Blue – The Jayhawks
Hold On To Jane – The Thornbirds
Uh Huh – Jade Bird
Because I'm Awesome – The Dollyrots
Punk – Rusty
Throw It Away – Joe Jackson
Tarde – Disidente
Constructive Summer – The Hold Steady
Cigarette Dangles – The Pursuit Of Happiness
Crazy Horses – The Osmonds
Playlist image by Jan
I am a music publisher (Cadium Music Publishing) with a background in A&R. With all of the great music that has made it to the world's ears, there's still plenty of tunes that many have yet to discover. One of my objectives is to help broaden the listener's knowledge of musical artists with strong verses and choruses in mind.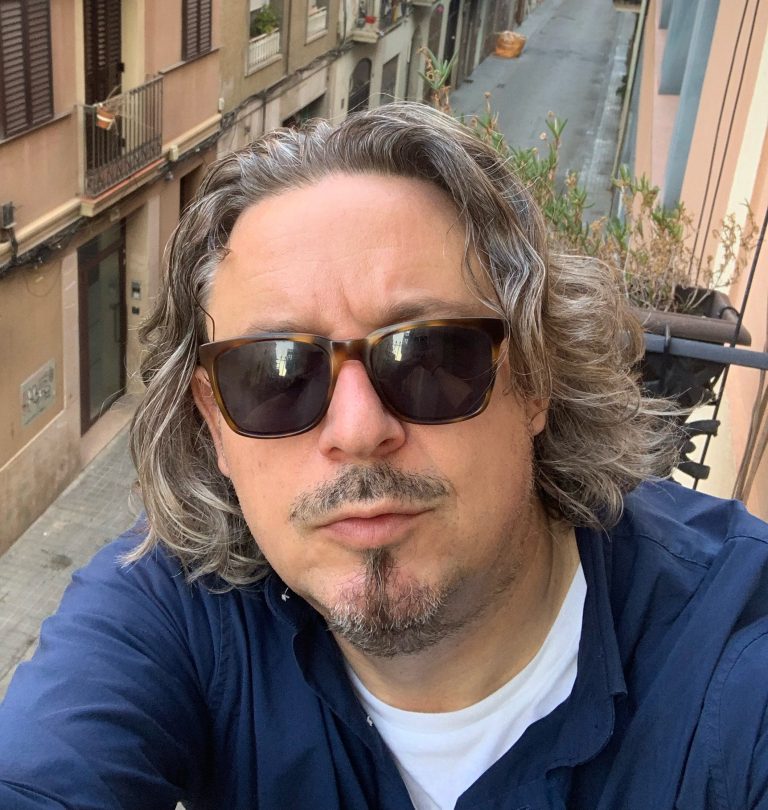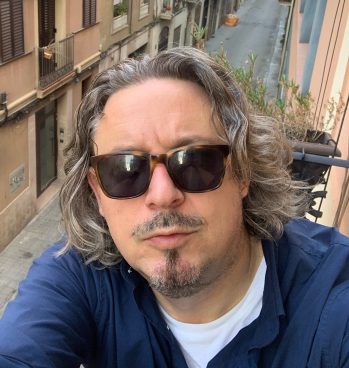 Mastodon