Jumpin' Jack Flash – Live – Rolling Stones
I spent a lot of time thinking about how you'd start a live playlist, I was pretty sure it had to be the first track from a concert..but which one? After much searching this track just seemed to leap out at me. I think has gotta be one of the best songs ever and has a great live energy. It's also something that is very nostalgic for me, and I have very happy memories singing it in the back of the car on the way to primary school. Hope you enjoy 😊
Kitty's Back – Live at the Hammersmith Odeon, London, UK, November 1975 – Bruce Springsteen
If the first track is Jumpin' Jack Flash off Get Yer Ya-Ya's Out – you'd better follow up with a stone cold (Live) classic. The E Street Band's November 18th performance at London's Hammersmith Odeon back in 1975 is legendary. Having just been proclaimed the Future of Rock n Roll, it's fair to say that Bruce himself was pretty terrified – yet they pulled off an amazing gig. This version of Kitty's Back from The Wild, the Innocent & The E Street Shuffle – already coming in at 7 minutes – turns into the most insane 17 minutes of sheer bloody joy.
Aladdin Sane – Live – David Bowie
Love it! Again could have gone in many directions but the sax and the keys made me think of this next track! Such a great live band and I adore how Bowie's voice sounds on it.
The Passenger – Live – Die Toten Hosen
I mean we're really kicking off with the classics here! The Stones, Bruce, Bowie – and this version of Aladdin Sane is just nuts! After Roy Bittan's fairly recognizable (if awesome) piano soloing – you get Mike Garson's completely insane assault on the keyboard – both indelible performances that – I'm guessing if you saw them live – would be hard to forget.
So I'm keeping the era as far as the track goes – Iggy doesn't write The Passenger if Bowie hadn't lent him his car! ;-p But I wanted to bring the vibe up and who doesn't love a German rock band doing their version of a classic?!
Once in Bamako – Live – Amadou and Mariam
Ah so many good covers of that song! I've gone for some more Amadou and Mariam which keeps that great energy going!! Also got a pretty strong Blues riff vibe going..
Live at P.Js – Beastie Boys
Alright – the energy's up and you can just feel yourself wanting to move to this. Of course you can tell this is a live performance playlist as the end of track applause goes on for a good minute plus! So – where to go? This is technically a cheat as the track isn't live – similar to Elton John's classic Benny and the Jets – the audience got added on afterwards but damn if it isn't a funky ass track!
Give it Up or Turnit A Loose – Live From Augusta G.A, 1969 – James Brown
Taken the funk and ran with it! No live playlist would be complete without something from one of the best live performers in history! So here's some James Brown live from his own home town!
Use Me – Live at Carnegie Hall, New York, NY – October 1972 – Bill Withers
Liv taking no prisoners with the Godfather! And what an amazing performance – he's one of the few musicians that I wish I'd seen live. The thing is – you can't really compete with James and trying to pursue the funk would be foolish so I'm steering back from the funk and taking it deep into groove. This 8 minute epic version of Use Me has everything you want from a live performance.
Backlash Blues – Nina Simone – Live
Love the Bill Withers! Lovely Day was another childhood favorite! Such a good base line as well! This track also got me thinking about great voices, which naturally made me think of Nina Simone! So here's some for you, hope you enjoy!
Blue Jean Blues – Live – The Jeff Healey Band
Nina Simone was a force of nature – one of my favorite musicians. As a piano player she was an absolute monster, and of course we know all about her incredible voice – yet she was an amazing songwriter too – Backlash Blues is a great example of her spinning all three talents together – stunning!
So let's take what Nina helped develop and see how it's handled by a blind white man – I'm thinking she might approve!
Strange Kind of Women – Live in Osaka Japan/16th August 1972 – Deep Purple
Apologies for dragging it back to the 70s again but I just felt completely compelled after that last track you added.. Ian Paice just kills it in this track! Plus I can't get over the drama of Ian Gillain shouting slide and then the whole band just bringing it!
Firth of Fifth – Excerpt; Live in Manchester – Genesis
Made In Japan was essential listening at The Canonry boarding house in Ely in the 70's – I have a tenuous memory of a slightly demented pre-pubescent public school boy – channeling Ritchie Blackmore, brandishing a chair in lieu of a Stratocaster, and leaping off the table at the Apex of the epic 20 minute version of Space Truckin'. If I remember rightly the leap did not end well – a sharp contrast to the rapturous applause give to the band by a very happy Osakan audience.
So I'm keeping it in the era – Selling England by the Pound is one of those Genesis albums that sneaks up on you. I was in France for a summer and my Uncle – who had a legendary record collection (I have his original pressing of Sergeant Pepper) had taken a small collection down to the country house where we were staying. I remember listening to the first side of this album on repeat and felt the live version worked as a nice bridge out of the intensity of Deep Purple!
Abdel Kader – Live á Bercy, Paris/1998 – Khaled, Faudel and Rachid Taha
I think that version of Firth of Fifth is so so immersive that the next song had to be something a bit different so I've gone for some 123 Soleils! Pretty sure there's a legitimate case for it being one of the best live albums in history anyhow
London Calling (Live at Shea Stadium) – The Clash
I'm writing this after Liv wrote hers and yes – I was aware of the connection between Rachid Taha and Rock the Casbah. Music is littered with the economic appropriation – Chuck Berry never felt truly acknowledged (at least monetarily) for The Rolling Stones!
But yes – I was grooving off the beat and all I could think of was the Clash – Rock the Casbah would've been a bit too "on the nose," so I chose London Calling, 'cos it's awesome!
Them Belly Full (But We Hungry) – Live at the Rainbow Theatre, London/1977 – Bob Marley and the Wailers
Yass that's such a good pair to have together!!! Love the clash connection, Rachid Taha was always pretty certain they nicked Rock the Casbah from Carte de Séjour. Plus that intro fits in so well! From the Clash, I've gone down the reggae root with some classic Wailers' 😊
Mon Paradis – Unplugged; Live a La Fabrique 2020 – Christophe Maè
I met a man who had Marley's War tattooed on his body – it had me going back to really listen and I spent a while going through his catalog – the weird thing is that I now associate him with France – go figure! Christophe Maè is kinda like a French Ed Sheeran – the cognoscenti often turn their noses up but I think he's dope. Add the choral entry to this super chilled version of one of his biggest hits and I think it transitions out of the master pretty bloody well.
This Must Be the Place (Naive Melody) – Live – Talking Heads
Wow thats an impressive commitment. Also I completely agree the transition is weirdly hilarious! I've gone for something of a different sound but similar theme of grounded-ness! Plus again classic amazing live album so I figured it had to be on here at some point! I used to watch Stop Making Sense on a loop whilst doing A-level revision! Think it was probably the only thing that got me through it!
Somebody Needs You (feat. Greg Dulli) – Lo Fidelity Allstars, Greg Dulli
It's such a classic album isn't it – I have Burning Down the House on a few live playlists (who gotta match?) – sonically it's just amazing and then add the visual that a manic David Byrne brings and yeah – just brilliant. (Also his Oscar performance this year was truly awesome!)
There's an underlying groove to most Talking Heads tracks – I was hipped to this live version of Somebody Needs You by The Hoof when we made our first playlist together – Into the Groove: ​​ – it felt like a suitable follow up.
Hinchi Hinchi – Live – Oumar Konate
Yes so cool!! My politics teacher used to be a massive Talking Heads fan as well so every now and again I'd shout 'who got a match' to start the lesson off! Keeping the funkish groove high with some Oumar Konate! I think he is just such an amazing guitar player, he just gets you moving!
Tesla (Live Madison Square Garden) – Vulfpeck, Vulf, Nate Smith
The Oumar Konate track is such a great distillation of what this list is about – the rawness of the production but all the elements are there – Funk, Groove, Rock, unique vocal – but yes – it's the guitar that has me heading Vulpeck's way. Grooving bass line – check – funky guitar part – check – balls out screaming sax – hell yes! Bringing it home Liv – what you got?
Spanish Key – Live at the Isle of of White Festival, UK – August 1970 – Miles Davis
I Know! Can't believe how quickly it's gone! The horns just made me immediately think of this live album, and we haven't gone down the jazz route yet so I thought it was about time for some Miles Davis!
Big Love – Live at Warner Brothers Studios in Burbank, CA 5/23/97 – Fleetwood Mac
It's really cool how you can trace the essence of the Vulpeck track back to another Master on the list – this time with a slightly hipper groove – less frenetic but oooooh so beautifully delivered. It has me thinking about the last track – that it needs to demonstrate musical prowess but also be a unique and different interpretation than the record. Lindsey Buckingham is an interesting cat – no longer touring with Fleetwood Mac yet responsible for so many of their hits. This version of Big Love – just his vocal and guitar feels so huge – as if the entire band were actually playing. What I love is that tiny moment of silence after he hits the last chord – the moment where the audience is stunned by what they just heard and then finally erupts into applause.
For more takes on live performances, check out this list too: https://www.musicto.com/community/when-the-live-track-is-better/
Photo by Quaid Lagan on Unsplash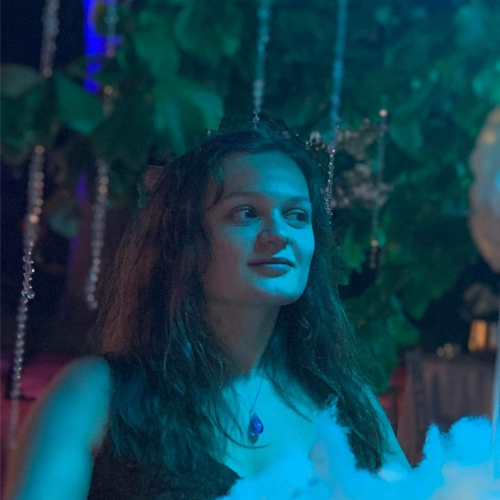 Originally from London, after completing a politics degree I can now be found potentially lost in an Oxfordshire field. Music has always been of fundamental importance to me, and I literally can't remember a day when there was no music on in my house. I'm always looking for something new to listen to and making playlists is one of my favioute activities. I'll listen to anything of any genre that comes my way and, as Duke Ellington, Buddy Rich or possibly Ray Charles said, "there are only two types of music; good music and bad music".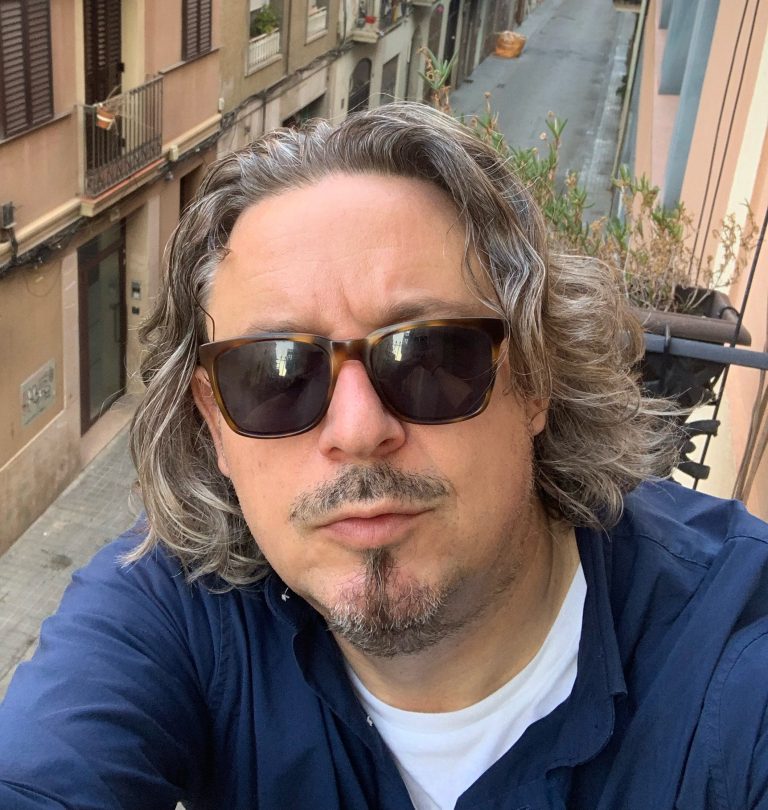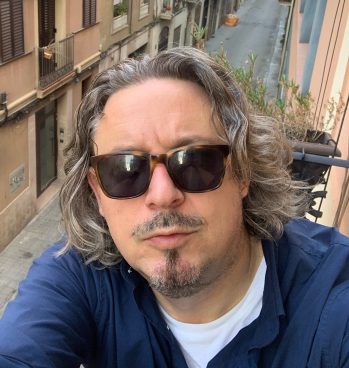 Mastodon