Edson Writes:
One of the coolest memories I have is when I lived in a tiny town, in the interior here in southern Brazil in the early 90s.
The city didn't have cool, young radio stations, so in order to get a signal from the radio station we loved, called Ipanema FM, we needed to climb a very high hill, on Friday nights (Photo below). We carried a machete to chop firewood, some marijuana, bottles of wine and a huge radio with 9 large batteries. It was like a caravan!
It was the only possible place to tune in to the radio at night and there, with my friends, I met Dinosaur Jr playing Bowie's "Quicksand" and Smashing Pumpkins with "Hummer". I was still a long way from knowing the complete 'Siamese Dream', while journalists cowardly said they were a "copy" of Jane's Addiction.
It was always a sacrifice to make this journey but it was fun.
Andrew writes:
Just doing this process gave me so many insights ;-p. Like – how all of my tracks are before this millennium – (aside from the Roy Gaines track that was 2000) – and that I have clear memories of different times in my life where radio literally saved my life.
– the early rock tracks from the 70's were all about me being a scared kid at boarding school – hiding a radio under my pillow and listening late into the night as the music quelled the nightmares – BBC 1's Friday Rock Show introduced me to Lynyrd Skynyrd – Genesis – Saxon – and while the rock was great – the other side of me was hunting for connection – the Kiki Dee track was a life saver – when I hear the opening bars I knew it was going to be a good night.
Then you have the 80's and 90's which feel so much more poppy and popular – I remember just loving that Wilson Phillips track ;-p and sure music snobs will laugh at me but man I thought that track was brilliant. Song 2 I heard on a BBC live session – before the album was released and it was such a departure and it was soooo fucking cool.
And then there was the rise of internet radio – Roy Gaines wasn't mainstream but my wife was listening to one of the 360 channels and ended up meeting him after a gig – and Candy Girl – a classic from '83 that came back into my orbit 'cos I'm listening to WLAG Timeless Radio, an internet radio station out of Atlanta.
Radio is this crazy thing that I have adored over my life and yet haven't really "listened" to much anymore – just creating this list makes me want to change that.
Let's break these tracks down:
747 (Strangers in the Night) – 2009 Remastered Version – Saxon
Andrew: I'm 12 – boarding school in England – my older brother is already playing in the school "rock band" and I want to be part of it.  Problem was I wasn't able to "play" piano properly yet – that wouldn't come for another year (thanks Phil!) – and by the time I was ready – the band had morphed into a real band with it's own songs and I never got to play Strangers in the Night.  But at night – with the radio reassuringly resting under my pillow – I would grin every time those opening guitar licks kicked in!
Mountain Song – Jane's Addiction
Edson: I discovered 'Mountain Song' in the early 90s, when a friend bought a 'clandestine' K7 tape with several of the band's songs. Some of the band's songs were live and I was very impressed with the versatility of the vocals and guitar, it was really different and original at the time. Among the studio songs was 'Mountain Song', an easily standout track within the band's discography, for its powerful sound scope. There is an imposing and addictive riff.
Wild Wild Life – 2005 Remaster – Talking Heads
Edson: 'Wild Wild Life' is one of the most important songs in my life. It was the song that made me open my mind, thoughts and get to know Talking Heads, which is still one of my favorite bands today, due to its hybrid fusion of Post-Punk and World-Music. The melody of this track is something so deep and intimate to me that it feels like it belongs to me! hahahah….
Old Mother Reagan – Violent Femmes
Edson: I discovered 'Old Mother Reagan' through one of the best radio stations Brazil ever had (unfortunately it no longer exists today), which was Ipanema FM, in the south of the country, where I live. It really caught my attention how amazing it is and I really didn't know it was possible to make such a good song in 30 seconds.
Breakfast At Tiffany's – Deep Blue Something
Andrew: Mid twenties – working for Marks and Spencer – working hard and possibly playing harder:  Jack, LJ, houses in the country and all kinds of alcohol fueled debauchery. Much of it is a blur but this track was a standout – a one hit wonder that managed to unite a diverse tribe for a brief period of time – epic!
Free Bird – Lynyrd Skynyrd
Andrew: I'd seen Katrina and the Waves at a school gig – listening to Walking on Sunshine before the track exploded into the popular consciousness – I'm in London living with Peanut – in between gigs so at home on a Friday and thinking I wanted to hear the track – so I phone up Capital Radio and somehow get through to the announcers – when I ask for Walking on Sunshine they demur saying it was tired – what else did I have?! My mind went to Freebird – to which they immediately agreed – I recorded the whole thing on a cassette (as you did back in the days) – I wonder where it went!
Song 2 – 2012 Remaster – Blur
Andrew: My mind could be tricking me but I believe I heard this on a live session on BBC radio some time in '97 – I was still in the flush of a new marriage and a great job – life was good – I was driving a fast car and this totally unexpected track starting blowing through the speakers – it was lightning in a bottle – totally raw – full of energy and recklessness – something that I was going to emulate – and not in a good way!
Bad To The Bone – George Thorogood & The Destroyers
Edson: 'Bad To The Bone' was the soundtrack for a radio program called 'Talk Rádio', on my favorite radio station. It was broadcast every night at 8pm, so this soundtrack was fixed in my mind for all eternity.
Luka – Suzanne Vega
Andrew: Australia – '87 – driving my aunt's station wagon on the way to a night shift at the milk factory somewhere near Indooroopilly – the opening bells and acoustic guitar immediately catch my ears and suddenly I'm pulling over – winding the window down and blasting the track.  It became my entry into Suzanne Vega's catalog – her eponymous debut album and Solitude Standing were staples of my 1st year at college!
Unchain My Heart – Joe Cocker
Edson: Here in Brazil, 'Unchain My Heart' was part of the soundtrack of the wonderful TV series "Wonder Years". The series was very successful among teenagers here and automatically all the tracks on its soundtrack migrated to the radio. So this association is inevitable. In this same series there is yet another interpretation by Joe Cocker which is 'With A Little Help From My Freinds'. Both beautiful!
It's Raining Again – Supertramp
Edson: Although I have known 'It's Raining Again' for many years, it is only recently that I have been deeply moved by its beautiful melody. This has happened to me with other songs that at one moment don't seem to have much importance but as time passes and our musical maturity and maturity, we start to listen to tracks with different ears. It's a beautiful melody and it won't leave my playlists today.
Hold On – Wilson Phillips
Andrew: I'm a sucker for vocal harmonies – particularly female voices – I listen to the Staves way too much (and now Boy Genius!) – there's something that just appeals to my ears – no idea why.  This track didn't age terribly well – it was huge back in the day – it was early nineties – changing jobs, driving the Golf GTI down to the country in search of a new relationship – and finding it – very much care free superficial times but so much fun!
Star – Kiki Dee
Andrew: I'm back in boarding school – terrified again – adopting the strategy of "If I don't sleep, the nightmares can't get me,"  staying awake was tough when you couldn't use your flashlight and read as the dorm prefect would catch you – my solution – the radio under the pillow – low enough to be inaudible if your ear wasn't pressed to the pillow.  Along with the Barry manilow track coming at the end of the list – this was one of those tracks i was invested in – when they came on the radio I was immediately uplifted – and looking back I don't think that I really saw myself as the Star of the story – like someone needing external validation but – hey – maybe I did!  I hadn't heard the track in years and came across it recently and all the memories came flooding back.  Radio's amazing for that!
Radio Free Europe – R.E.M.
Edson: I just paid more attention to R.E.M. in the mid 90s (unfortunately). And this track was one that played extensively on my favorite radio station. It took me a long time to understand and assimilate the band's sound and 'Radio Free Europe' is definitely my favorite track by them. Later, when I delved deeper into their discography, it was a bit of a journey of no return!
I Walked with a Zombie – Roky Erickson
Edson: I discovered 'I Walked with a Zombie' through the R.E.M. version. and the radio I was listening to automatically searched for the original. I remember that when I heard it for the first time in Roky Erickson's voice, I could have sworn it was a Rolling Stones song since his voice is very similar to Mick Jagger's.
Candy Girl – New Edition
Andrew: It's three weeks ago – early autumn 2023 and I'm looking for a boost.  I know that DJ Lyris is running a New Edition weekend on WLAG Timeless Radio – an internet station with killer programming for those of us in our 40's, 50's and 60's looking for a hit of nostalgic dopamine.  Candy Girl was playing and while I can't remove the visual of Jay and Silent Bob in Dogma – the song still slaps!
New Frontier Lover – Roy Gaines
Andrew: Keeping in the Internet radio space – this was early 2000's – maybe 2001 – unbeknownst to me, my future wife was a huge blues fan and would listen to internet radio while she worked.  Roy Gaines is exactly the kind of artist you'd hear on Internet Stations back then – great artist with good songs that had a touring band and could make a good living but without the "thing" that would help them cross over to major commercial success.  With that said – my wife did end up watching him play at a hotel gig – left her card and he ended up in her office after being involved in a car crash.  After some discussion it appeared that perhaps he was looking to live out the lyric to the title track from the album – to which (I believe) my wife did ultimately decline!
Marquee Moon – Television
Edson: I remember when 'Marquee Moon' was playing on the radio and the radio host said in a serious joking tone: "now I can go to the bathroom", due to its duration of almost 11 minutes. It's a kind of 'Starway to Heaven' of post punk. I've heard it millions of times and never got bored of it.
Hummer – 2011 Remaster – The Smashing Pumpkins
Quicksand – Dinosaur Jr.
Edson: I'm going to tell the story of 'Hummer' and 'Quicksand' in the same paragraph because I met them together, including in the same music section of a radio program. It was a very beautiful night where I and some friends were on a mountain accompanied only by the radio, a few liters of wine and marijuana. I remember being very impressed by their beauty and I really think they match. The radio host who curated it deserves an award.
Separate Lives (Love Theme from White Nights) – Phil Collins
Andrew: This was released in '85, when I was 16 but it wasn't until I was in my twenties that the track started to have resonance.  By this time I'm living in London, my girlfriend and I are starting to struggle and this track was the harbinger of the end.  I'd caught it on the radio in the car and was once again listening to the radio under my pillow (I know – very odd!) – no doubt there was somebody who'd caught my fancy that was unobtainable at the time and I was living this fantasy life in my head about how I was the doomed romantic.  yeah – i don't look back at that time too fondly – I had a lot of shit to get together!
I Made It Through the Rain – Barry Manilow
Andrew: And finally for me on the list is another track from the scared boy in the monastic building fighting to stay awake.  Over time i got so good at staying awake that I would often make it through to morning – which in the winter made little difference as we were up before the sun came up – but in the spring and summer months it would start to get light an hour or so before we had to get up and I knew that I could go to sleep without worrying about the demons getting me.  So this track is literally me being grateful to make it through another night without getting torn down into the depths of hell.  
I look back now and wonder how I managed to stay awake during the day when I barely slept at night but – no doubt my memories are more pastiches and recreations of what really happened – but it's amazing how the radio – and the songs it played can anchor a memory – or at least a facsimile of a memory – to a time and place and a set of emotions.
While the tracks I've selected for this list may not be the hippest or "coolest" tracks over the years – they hold huge meaning for me – and whenever I do hear them – which does still occasionally happen on the radio – they bring a huge smile to my face!
Thank You Radio – may you live forever!
Track Listing
747 (Strangers in the Night) – 2009 Remastered Version Saxon
Mountain Song Jane's Addiction
Wild Wild Life – 2005 Remaster Talking Heads
Old Mother Reagan Violent Femmes
Breakfast At Tiffany's Deep Blue Something
Free Bird Lynyrd Skynyrd
Song 2 – 2012 Remaster Blur
Bad To The Bone George Thorogood & The Destroyers
Luka Suzanne Vega
Unchain My Heart Joe Cocker
It's Raining Again Supertramp
Hold On Wilson Phillips
Star Kiki Dee
Radio Free Europe R.E.M.
I Walked with a Zombie Roky Erickson
Candy Girl New Edition
New Frontier Lover Roy Gaines
Marquee Moon Television
Hummer – 2011 Remaster The Smashing Pumpkins
Quicksand Dinosaur Jr.
Separate Lives (Love Theme from White Nights) Phil Collins
I Made It Through the Rain Barry Manilow
---
radio tower – Photo by Donald Giannatti on Unsplash
Edson Kah is a radio broadcaster at Rádio Armazém (radioarmazem.net), music curator, cultural producer, self-taught, communicator by nature, diagnosed as an incurable music addict, he grew up with magazines, records and the radio. Works with Indoor Radio.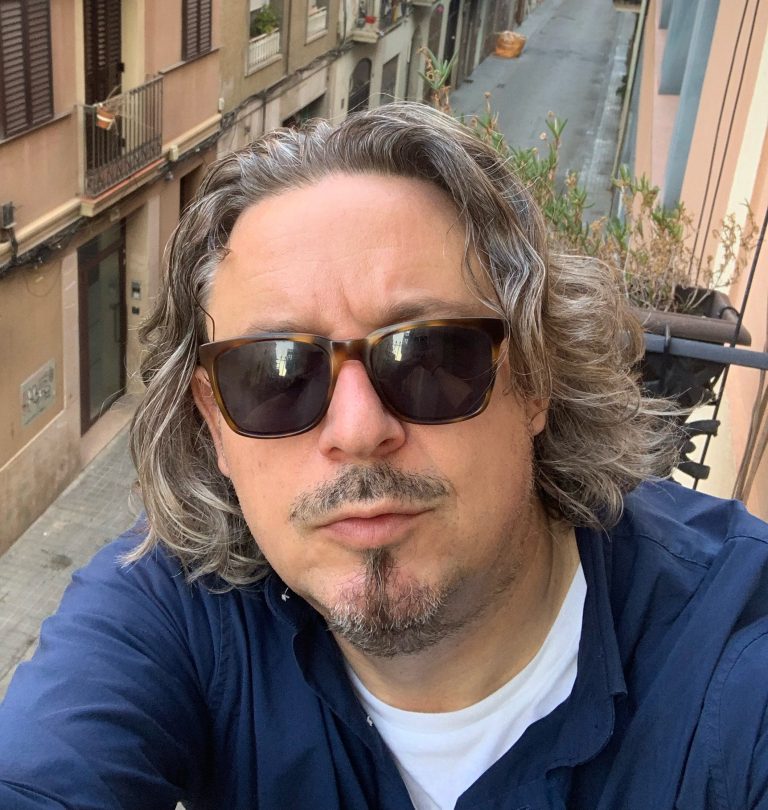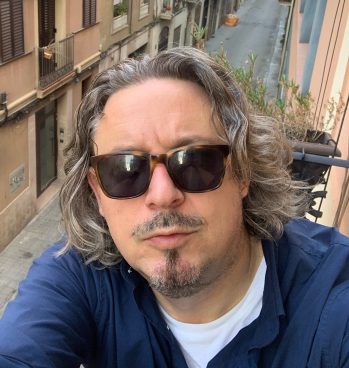 Mastodon