Last year we were partying in Liverpool and agreed that we needed to make a list that covered all the kinds of tracks that would absolutely make us cringe if we had them on blast while driving around. Guilty Pleasures is exactly what it says on the tin – and that's nothing to be sniffed at.
Track Listing
Run Away With Me – Carly Rae Jepsen
Red (Taylor's Version) – Taylor Swift
Woman Like Me (feat. Nicki Minaj) – Little Mix
Fireflies – Owl City
Love Machine – Girls Aloud
Party In The U.S.A. – Miley Cyrus
Fascination – Alphabeat
Unwritten – Natasha Bedingfield
These Days – Take That
Since U Been Gone – Kelly Clarkson
Levitating – Dua Lipa
Cooler Than Me – Single Mix – Mike Posner
Like a Prayer – Madonna
Just Dance – Lady Gaga
Let Me Entertain You – Robbie Williams
Playlist image by Lee Vue on Unsplash
Originally from Ireland, I now currently live in Liverpool after completing my undergraduate and postgraduate degrees in performance. I am not a believer that you can only like one genre of music, if a song speaks to me on another level or I just vibe with it; I'm listening to it.
I'm still trying to find my way around life so patience is my virtue!
I am at the beginnings learning to DJ, curating 'Zone Out' mixes on SoundCloud and also help my good friends, GO OFF SIS, HUB by curating playlists for their platform.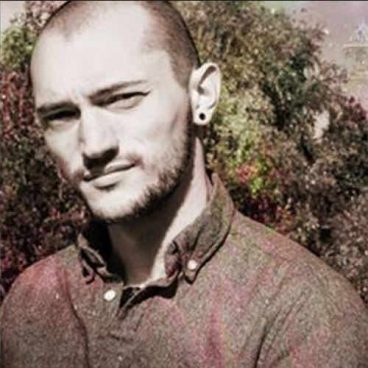 Hi my name is Matt, but my friends call me Matt. I'm on the wrong side of 29 (damn I hate it every time I have to update that number), definitely feeling my age, but never felt happier and more content than I do at this point in my life. I've been through some rocky patches (who hasn't) and lived to tell the tale, and boy do I gots some stories. When I'm not giving opinions absolutely nobody asked for, I'm doing a worldbuilding with my passion project,
vivaellipsis
. If you like offbeat nonsense delivered through immersive escapism, then go and get involved. Or don't, I'm not telling you what to do. I'm not yer boss. I'm a simple man with simple interests. I like Yorkshire tea, the sound of rain on the window, and a bloody good story.