Once upon a time, an Iberian wall lizard was born in the sun-kissed wild marshlands of the Portuguese Silver Coast. Strange as it may seem, her name was Gregory.
As far as we can tell, based on our limited knowledge of indigenous lizards, Gregory landed on our third-floor terrace three years ago, without much of a tail. How that came to happen is still a mystery. Our best guess is that Gregory wiggled her tail out of the mouth of a bird, dropped into our world, and so began Gregory's Patio Adventure.
We're reasonably sure she didn't get up here on her own. For a wall lizard, and even now that she grew her gloriously long tail back, Gregory is truly, unbelievably awful at scaling walls.
Not only that, but as the seasons came and went, it became evident that Gregory was quite content to call our terrace home. After all, someone had to take care of all those bugs around our plots — not to mention the occasional plump caterpillar! Besides, where else would she enjoy juicy blueberry treats, the occasional dollop of strawberry jam, her own rock garden oasis, and a hot rubber garden hose to call her own? Certainly not in the wild marshlands.
Although we're still learning about Gregory and her little daily routines, what we do know is that this beautiful, funny, mercurial and entertaining little lizard we've become attached to inspired this playlist.
Disclaimer: These songs may not tell Gregory's real story, but until she starts speaking to us, we can only imagine that they're a good representation of Gregory's Patio Adventure.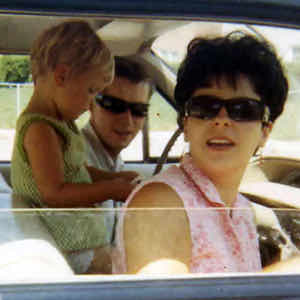 I've set-off around the world a few times as a digital nomad. My favorite places are off-the-beaten-path spaces. I enjoy good food, although I'm a sucker for trying anything once. Discovering new music and artists is a passion, but I adore retro tracks and nostalgic songs. Whether fueled by imagination, or anchored in the real world, I live for adventure, especially when set to the beat of diverse and eclectic playlists.
Ready. Set. Join me on a sonic adventure!
Born in Porto, Portugal, I'm an architect, a designer, a writer, a poet, a translator, etc. I have an eclectic taste in music—but less in that non-committal way people sometimes say "I have an eclectic taste in music" and more in that I'm really into some really weird stuff.