Wade Waist Deep – Thomas Wynn & The Believers
Andrew Writes:
Back when we were growing individual playlists, Ben's "Music to Quit Your Job" was where I went to get educated in classic and new hip-hop, rap, R&B and funk.  I always thought we had similar tastes, just brought up in different worlds ;-p  I still raid one of his earliest collaborations: French Girl Nigerian Boy when I'm looking for a Lagos groove to add to a list.  Our first collaboration – What the Funk is This? was a super eclectic leap around the planet in search of groove but we never got round to "writing up" the playlist.  I always knew I wanted to make a list like this with him.
The original idea was: "a list where there is a religious / spiritual aspect – the lyrics speak to a higher power – not necessarily Christian but where a higher power is referenced – and also – not necessarily totally benign" And so here we are – 22 tracks to go – I get first choice and I'm starting with a mellow groove – straight out of the south.
For a band with less than 1000 monthly listeners on Spotify, the production and performance on this track is heavenly. While the religious allegory isn't immediately obvious – there's something about the baptism aspect of many religions that appeals to me – the idea that you can wash away your troubles. I find this track immensely calming – the underlying groove – the slowing down, letting your worries wash out to sea – all of it sets up the playlist ahead. I've always thought the point of religion or indeed a higher power was to help us – to give us succor while we're alive – while Thomas Wynn isn't exactly preaching re-birth – he sure as hell is promoting peace – and I'm totally here for that.
Hold On – Alabama Shakes
Ben Writes:
This is the second time I've collaborated on a playlist with Andrew, so I knew what to expect going in. Deep cuts, americana and classic tunes, at the cross-section of lyricism, nostalgia and musicianship. The opening track of this playlist doesn't stray from that formula, which is music to my ears. Doing these collaborative playlists allow me to be the curator and the listener at the same time, which is tons of fun. And it stretches my mind to get into the same headspace…
I'm coming soon. Hold on to what you have so that no one takes your crown.
Revelation 3:11
"Hold On" was nominated for three Grammys. It was named Best Song of the Year by Rolling Stone. Brittany Howard, Zac Cockrell, Heath Fogg, and Steve Johnson, collectively known as the Alabama Shakes, were on their way to the top, if not there already. They were playing Bonnaroo and Lollapalooza.
Five years later, the band went on hiatus. Writer's block. Solo projects, while critically and artistically acclaimed, didn't make much noise. Domestic violence conviction and later, child abuse arrest (charges were later dropped). A band destined for greatness, an influence for artists such as Beyonce and Drake, now a footnote in the annals of Rock history.
It's hard to Hold On.
Jesus, Etc. – Puss N Boots
I mean – that's just the story isn't it – you start climbing the musical rollercoaster and 9 times out of 10 it'll go careening off the track crippling everybody aboard! I confess to not knowing Alabama Shakes' tribulations, but you just know that somewhere there's a grainy cell phone video where Steve Johnson's standing at a crossroads shaking hands with a shady looking dude. I have high hopes for Brittany Howard though – Stay High from Jaime was one of my favorite tracks of the year and is on a few of my playlists – maybe she takes the Gordon Sumner path – launching from a great band into an eponymous career. Let's just hope she didn't make her own deal!
But I'm still feeling all Americana and there's something just ballsy about titling a track "Jesus, Etc." Aside from the cheeky title – the lyric that got me was:
"Our love
Our love
Our love is all we have
Our love
Our love is all of God's money"
'cos isn't that just wonderful?! I'm not entirely sure I know what it means, but I know how it feels and for this list – that's good enough for me.
Down To The River To Pray – Alison Krauss
This is Norah Jones, right? I've never heard it but you can't mistake that voice *performs a quick Google search* Yep…and wow, a country group from Brooklyn? That's like a hip hop supergroup from Nashville. But yeah, great track and puts me in a female led harmonizing zone…
Pray too that we will be rescued from inappropriate and evil people since everyone that we meet won't respond with faith.
1 Thessalonians 3:2
O Brother, Where Are Thou? is a must-see film for the Coen Brothers' fans and quirky cinephiles. The movie's soundtrack is a must-listen for folk/bluegrass music lovers and quirky audiophiles. The standout track for me is one of the more restrained ones, with repeated lyrics and ethereal harmonies: "Down to the River to Pray." Originally written as a spiritual by slaves in the south, the song is one of hope. Keeping the faith in a time of doubt and darkness. As a baptism song, it's a song of both reflection and transformation. Leaving the old and asking for guidance to enter a new world. Good Lord, show me the way.
Pray for Peace – The Blind Boys Of Alabama
I adore the Alison Krauss track, both the song and the performance – thoroughly enjoyed the movie too – even more so for what it did for bluegrass, folk and classic Americana music. It's the first track on the list where religion really pops its head up – while we've had references to God's love and the act of washing one's troubles away – here we've got some solid preparation going on – getting ourselves clean – getting ourselves studied – getting ourselves ready for the lord!
I think that our grandmothers
Would be broken hearted
To see their children's children
Right back where we started
And here's where it gets weird – the religious underpinning of some of the southern slave songs – the insane amount of hope that somehow survived – and still God hasn't solved this shit. 2017 and the Blind Boys of Alabama write an incredible lyric and a juggernaut of a song – reflecting a modern day where sure – there's signs of hope – but damn if it isn't the same story told over and over again – of racial intolerance, of abuse of power, of violence – of obscene violence – and yet still choosing to double down on prayer. For one who lost his religion as a boy, I find it almost incomprehensible and yet astonishingly life affirming that, even with the decks stacked against them, a god loving people can still choose peace. While I think this can be emulated by strong ethics in place of dogma, I sure as hell appreciate the sentiment.
Everlasting Light – The Black Keys
OK, the floodgates have been opened. Gospel and blues have entered the chat. The most famous sight impaired artists not named Ray Charles or Stevie Wonder, The Blind Boys of Alabama are somehow underappreciated despite the critical acclaim. If you dig this jam, please check out their discography.
Your sun will no longer set; your moon will no longer wane. The Lord will be an everlasting light for you, and your days of mourning will be ended
Isaiah 60:20
Everlasting Light" is the opening track from Brothers, the sixth studio album from The Black Keys but the first mainstream hit, the album that introduced most of us to the band. This album reignited my love of Blues-Rock, sending me down a sonic rabbit hole that started with The White Stripes and Gary Clark Jr., and spiraled back to Stevie Ray Vaughan, The Allman Brothers Band, and The Yardbirds. There's something about the genre that is clean, organic, and current yet is also grungy, electric, and pays proper homage to the blues originators (Muddy Waters, BB King, Robert Johnson, et al.). The Blues is…well…everlasting.
Church – Gary Clark Jr.
It's all about the promises isn't it – rather than the threats? That's what I love about Christianity – and most religions to be fair – their newer texts tend to lead with what you get if you're good – while the older ones (Isaiah aside) tend to lead with the fires of hell and eternal damnation. And that's the beauty of it – 'cos you'll never bloody know if you bought a bill of goods until you're done – which is where I leave the dogma but hold the ethics. Yet the ideas are so ingrained in culture that Dan Auerbach can write this lyric and we know exactly what he means. Add in the simplicity of the track – the harmonies – the vocal positioning – the grungy fuzz on the guitar and you could almost imagine God is hiding in the overdrive.
Lord, my Lord
I need your helpin' hand
I'm in love
With a woman
Who's in love
With a man
That I can't be
It ain't me
I suspected this track might make it to the list – after the Black Keys set the stage, it felt like the right time. Aside from it being sonically awesome – the groove – the harp – that voice! – yeah brother – I'm feeling a deep spiritual coming on… errrr, excuse me, I'm sorry – what's that – life isn't going how you'd hoped – plus you're demonstrating destructive behavior and – I'm sorry – you've stumbled into a house of God and you're asking for help?! And the answer is a resounding – YES! For me, that's the hope of Spirit – that there is a higher power who genuinely cares for and will help you. I've been that first verse above (I'm not any more, thank God ;-p) but – what do you do when you enter into a thing and it goes wrong – and it's hard and isn't easy and the palliatives of well meaning acquaintances hurt more than help. You could do worse than to call on an omnipotent being – hell – I did!
Dear God 2.0 – The Roots
Andrew got to Gary Clark Jr. before I could. But he picked as good a track you can find for this playlist. The lyrics are incredible, and the "talking to God" framework led me to another group who's pretty decent with live performances…
I will say to God, my solid rock, "Why have you forgotten me? Why do I have to walk around, sad, oppressed by enemies?" With my bones crushed, my foes make fun of me, constantly questioning me: "Where's your God now?"
Psalms 42:9,10
Despite the obvious giveaway in the title of the song, "Dear God 2.0," I didn't realize this was a remake/reimagining of the Monsters of Folk track: "Dear God (Sincerely M.O.F.)" until I heard it. This version carries over the chorus and bridge but adds verses from one of the greatest rappers of all time, Black Thought, and backed by the greatest hip hop band of all time, The Roots. Similar prayers have been said by myself on numerous occasions, I would imagine this is a top three prayer for anyone who prays. It's a respectful and honest question: why does God allow bad things to happen? Why is living life such a fight to the finish?
Open Letter – Mr. Phelps
This time Ben got in front of me with Dear God – funnily enough I knew it from the original Monsters of Folk release, although I was kinda disappointed with it at the time. I'd been on a Conor Oberst trip – I'd sent my Grandmother his track I Don't Want to Die (In the Hospital) from his eponymous 2008 debut which I thought was hilarious until, yep, she did actually die in the hospital a few months later! That aside (sorry Lally!) – I remember reading the original lyric and just feeling it was overtly sophomoric and yet – stick Black Thought on there and the whole thing gets new life – 2.0 indeed.
"I promise it'll be OK – don't be afraid.
I promise I'll make a way and you'll see brighter days…"
So we're staying in "Chats with God" territory – I remember hearing this track back in 2018 and sharing it on the music to grieve to playlist. What I like about this track in this position, is that it takes the promise from the Black Keys, the internal desolation of Gary Clark Jr., the external assault from the Roots and M.O.F and blends them together in that – the character is in crisis and yet, absent for both Gary and Black Thought – God finally answers – and answers with a salve and a promise and – maybe, just maybe, that can be enough.
Ultralight Beam – Kanye West
I consider myself a fairly eclectic hip-hop head, especially with West Coast rap. But I admit it, I've never heard of Mr. Phelps. And no, he's not the director of the IMF from Mission: Impossible. Soft, calming track, like a cooing baby. So, let's transition to the opposite of soothing baby talk: WE DON'T WANT NO DEVILS IN THE HOUSE!
In the same way, let your light shine before people, so they can see the good things you do and praise your Father who is in heaven.
Matthew 5:16
"Ultralight Beam" is a prayer. A hip hop Prayer of Saint Francis (google it). A prayer from one of the most polarizing artists in music. A prayer that includes a gospel artist and a viral Instagram sample. This is the world of Kanye West. He's a messy mutha, and a musical genius. Among the layers of this track is my all time favorite Chance the Rapper verse. My man goes into a ZONE and while the lyrics aren't dense or particularly deep, they are filled with an emotion and urgency that perfectly match his unique voice and delivery. This is a top five Kanye song for me, a sequel to "Jesus Walks" that hits all the right notes, has all the right features, and takes you to church.
Blessings (feat. Jamila Woods) – Chance the Rapper
One of the earliest curators on musicto was Professor Ethan hein who created a fabulous playlist "music to sing your hipster baby to sleep" – he teaches music education, technology, theory and songwriting at NYU – he writes a super geeky blog on music theory, often centering around popular songs, he's also a huge Kanye West fan.  He broke down Ultralight Beam – the month it came out and followed up a year later with a dedicated write up of Chance the Rapper's verse –
suffice it to say not every track gets this treatment – I'm agreeing with Ben here – Kanye's a messy mutha but he sure is a musical genius.
When the praises go up, the blessings come down
(Are you ready for your blessings?)
When the praises go up, the blessings come down
(Are you ready for your miracle, are you ready?)
It seems like blessings keep falling in my lap
We've turned a corner here – God is now firmly and actively in our corner – where Kanye's collective supplications can seem fairly opaque – Blessings is a lot more straightforward and indeed – transactional.  Praises Go Up = Blessings Come Down.  And you know what – why not – that's a hell of lot better than – Praises go Up – You'll Find Out When You Die!  But yes – after the heaviness of the last few tracks – this song just feels more joyful – let's have more of that!
Blessed (feat. Damian Marley) – Wizkid
I love the double feature of Chance The Rapper, and any selection from Coloring Book is an inspired choice. But it's time to switch genres, and what better transition to make from hip-hop than to the most current and popular reincarnation of African music.
Be full of joy and be blessed, because you have a great reward in heaven.
Matthew 5:12
Afrobeat has been a thing since Fela Kuti back in the late 60's but was only appreciated by the fringe music lover until recently. Artists like Burna Boy, Davido, and Wizkid brought Afrobeat into the mainstream in the last decade (with an assist from Drake and Chris Brown), and it's now one of the most played genres in the world. It's this era's disco: dance music for people who know how to dance. This track is from Wizkid's breakout album, Made in Lagos, thanks to the blockbuster single, "Essence." But it is songs like "Blessed," a collab with Pan-African music royalty, Damian Marley, that makes this album so great. Simple and universal in its message, with a beat that commands the hips to do what only loose hips can do.
Higher Ground – Stevie Wonder
I'm grinning – the vibe is good and even my compacted hips can move to this.  I've been soaking up Afrobeats for the last 4 years going back to SK's original music to Explore Urban Afro playlist – we've had several curators from Nigeria and Lagos is clearly the LA of the African market.  And while the groove is solid, it's the lyrical collab with Damien Marley – that to my ears anywhere – reminds me of how a life can be lived – calmly and with gratitude for whatever higher power created us.
I'm so darn glad He let me try it again
'Cause my last time on earth, I lived a whole world of sin
I'm so glad that I know more than I knew then
Gonna keep on tryin'
'Til I reach my highest ground
Clearly there are different approaches to the concept of getting higher – while one might be more focused in the moment – another has its focus fixed firmly on the future. Breaking the bounds of Christianity and getting back to the real OGs of religion – the idea of reincarnation is something that – I amongst many – find super attractive.  Not least that it plays into our current video game mindset of re-spawning whenever you fuck up – but there's something just super tantalizing about the idea of getting a do-over – particularly if – as Stevie indicates – you get to bring the knowledge from the previous trip with you!
The Work Pt. 1 – Prince
Two blind artist entries on the playlist! Mr. Charles would've fit right in as well. This song screams 70's funk and brings me back to my parent's house parties and navigating gyrating bodies on my quest to sample from the dessert table. So while we're talking icons, let's take a trip to Paisley Park…
Someone might claim, "You have faith and I have action." But how can I see your faith apart from your actions? Instead, I'll show you my faith by putting in into practice in faithful action.
James 2:18
Prince was a Jehovah's Witness when he released "The Work, Part 1," from his 2001 album The Rainbow Children. Even if you're unfamiliar with the details of the religion, everyone associates Jehovah's Witness with the door-to-door salesmen ministry they do in almost every neighborhood that allows soliciting (and some that don't). So, a song about "works" falls right in line with Prince's beliefs, and is more religious than spiritual, a rarity for the Purple One. Religion aside, this track has it all: Prince's falsetto over James Brown-inspired horns and beat. Even has the "OWWW" yelps. If this doesn't make you Camel Walk, I don't know what will.
14 Steps to Harlem – Garland Jeffreys
I once had a very bizarre experience that ended up with someone saying "I know that God is real because you exist" – it freaked me out at the time but – when it comes to people like Prince – I kinda get where the guy was coming from. There are humans that grace the planet who seem to have talent pouring out of their bodies – they're not normal – they are almost supernatural in how they manifest and Prince was most definitely one. I love a Jehovah's Witness doorstepper as much as the next guy, but if on opening the door they popped out a speaker and started pumping this track – I'd be inviting them and we'd be getting down to Watchtower together!
Daddy said – before I go to sleep at night – Say a prayer
Daddy said – before I go to sleep at night – Say a Prayer
Some things are futile: trying to part the red sea when you're not Moses, bringing down the walls of Jericho if you ain't got no horn, following a Prince track with a similar energy and groove – it's just not going to work. Which is why we're taking a breather and shifting east to New York and Garland Jeffreys' reflection on the realities of a mixed race family eking out a living in 1950's America. I know some people want to take us back to those apparently "great" times but it sure as hell wasn't great for a lot of the population. Sometimes when you're living on the edge, the only thing you can do is pray.
In The Lord's Arms – Ben Harper And The Innocent Criminals
Another introduction to an artist that was off my radar. Sounds like old school Bruce Springsteen. I dig it. Nothing better than when a singer talks instead of sings. Makes you pay that much more attention to the lyrics. The opposite effect is happening now with rappers who autotune their verses to an indecipherable degree. Sometimes keeping it simple is perfect.
Whoever dwells in the shelter of the Most High will rest in the shadow of the Almighty.
Psalms 91:1
When I was dating my now-wife, I would test her tolerance for eclectic music by playing albums that weren't heard on the radio. On a road trip to a mountain cabin getaway, I played Burn To Shine, my favorite album from Ben Harper & The Innocent Criminals. The closing track is "In The Lord's Arms," a beautiful song I imagine could be heard after a funeral at an Irish pub. Raise your glasses to Scottie, the old fart! And yes, she loved this album.
Devil in Me – Anderson East
Aah – the finality of it all – the end – the Big D (not the Wet Leg kind thank you!) – the – "what the hell happens to us when we die?" question – the question that Religion was made for. While earlier in the list the Buddhists and Hindus might be recycling Scottie back down to Earth – for a good Christian (stress here on the "good") – you get to rest in the benevolent bosom of the almighty – sounds pretty dope huh?! I once bounced a check on Ben Harper's drummer – fortunately he forgave me – he's probably going to end up in the Lords' Arms.
I know the Lord's been good to me,
when I look at the preachers daughter
She's my Delilah,
she brings me to my knees,
she could be an angel, cause she's bringing out the devil in me.
Me – I'm throwing my lot in with the Buddhists – instead of a sudden end I'm anticipating a gentle curve back up.  Coming out of the sweet gentleness of In The Lord's Arms I was looking to raise the energy while still keeping the groove fairly relaxed.  In my theoretical reincarnation I suspect I'm going to be pretty stoked about being back in a meat sock – and – as I'm no longer worried about eternal damnation – I guess I'd be pretty interested to see how good I could make this body feel.  Clearly there's something about Preacher's offspring that inspires this kind of behavior (looking at you Ms. Springfield) – but hey – who am I to argue against the laws of nature!
Ten Jesus Pieces – Rick Ross
Anderson East, not to be confused with Anderson .Paak, is one of those soulful country artists in the vein of Chris Stapleton, the voice behind "Tennessee Whiskey," otherwise known as the "country song that Black foke mess with". Another home run from Andrew, you can hear the soul throughout this playlist, agnostic of genre. Speaking of genre, time to take it back to hip-hop…
A good reputation is better than much wealth; high esteem is better than silver and gold.
Proverbs 22:1
Rick Ross isn't rapping about Jesus Christ in "Ten Jesus Pieces." From an album called God Forgives, I Don't, Rozay echoes that theme at the start of track, but then switches gears into verses that detail his wealth (no surprise) and the impact of it (good and bad). A Jesus Piece is a gold chain with the face of Jesus as the centerpiece, made popular by The Notorious B.I.G.. For Mr. Ross to have ten of those bad boys is a flex, and he wants to be buried with them to make him a true boss in the game. Like Biggie before him, Rick excels in the visual storytelling department, and this song is no exception. I could do without the guest verse from Stalley, but the last 90 seconds are devoted to two foreign language (Wolof and Spanish) excerpts. Both tout the value of faith in God and hard work, which leads to being rich forever (the title of the closing track on the album).
Goddess – tulengua
One of the movies / musicals that is scarred into my memory is Jesus Christ Superstar – I was probably listening to the original recording from 1970 and not seeing the actual movie from '73 until I was in my teens but man did that do a number on me.  Ian Gillan from Deep Purple sang the role of Jesus and it was electrifying – not least as he destroys the Temple screaming:  "My temple should be a house of prayer, But you have made it a den of thieves".  And you just gotta wonder – what Jesus would think of Ten Jesus Pieces – and indeed the whole "Prosperity Gospel" philosophy. I mean – we know the church was cool with the whole iconography thing and the spread of Jesus' likeness – but 10 of his faces – fashioned in gold – around the neck of one man – well that's got me reaching for Matthew 19:23-24.
Espero que haya algo mas aya de mi razón
Con tanta conexión, todavía desconectados
Quiero ver la realidad y tocar algo sagrado
Religiones dicen que estabas aquí en el pasado
En tiempos duros difícil creer que no nos haz dejado
It's a strange track to follow as the quiet and reflective 90 seconds at the end of Ten Jesus Pieces creates a space for pretty much anything – so – inspired by Jesus' ability to travel across borders and oceans – I'm drawn to the multilingual, multicultural vibes of tulengua.  Having spent some time in Mexico and having many Mexican friends, you can't escape the presence of the church, the saints and even Señor Jesus himself, but I always believed the Goddess in this track refers to one who came a little earlier – if not Coatlicue, then Mother Nature herself.  Religions come and go – but the idea of Spirit – the idea of there being a higher power – well – that seems to go on forever.
Fruits Of The Spirit – Jay Electronica
I was worried about adding the Rick Ross track because of the non-musical ending. If you're listening to this straight through, I apologize for the 90 seconds of spoken word. Thank Andrew for creating a bridge back to musicality with this Spanglish track. Smooth is the word that comes to mind. And led me to one of the smoothest deliveries in rap…
But the fruit of the Spirit is love, joy, peace, patience, kindness, goodness, faithfulness, gentleness, and self-control. There is no law against things like this.
Galatians 5:22-23
Album drops don't hit like they used to. I still vividly remember the release days of Doggystyle, 2001, The Blueprint, The Marshall Mathers Album (to name a few). They were a communal event. Days hip hop heads across the country were united and friendly debates ignited. Record stores were packed, lead singles were played on repeat. Nowadays, albums drop in a vacuum. We have to "go back" and listen to a great album months after release. Sometimes we don't even know one of our favorite artists released a project until we stumble across it. A Written Testimony is one of those slept on albums, despite the fact it features the G.O.A.T. Jay-Z and was one of the most anticipated debut albums in the streaming generation. Jay Electronica dropped this over 10 years since his first single, which even Frank Ocean would say is a long time. This track, "Fruits of the Spirit," is the only one that DOESN'T feature Jay, and clocks in at only 95 seconds. But it's a great 95 seconds, with classic No I.D. production and nothing but BARS.
Spanish Train – Chris de Burgh
Man – that's possibly my favorite track on the playlist – such a simple sample with a buttery smooth flow on top – and lyrically – just wow – how much has he got going on in less than 90 seconds!? That third verse with its religious imagery and subject of slavery – hits like a train – this is another that went straight onto my 2023 catchall playlist.
And far away in some recess
The Lord and the Devil are now playing chess
The Devil still cheats and wins more souls
And as for the Lord, well, he's just doing his best
So now I'm thinking trains, I'm thinking Spanish, and yep I'm thinking God – and due to the (hopefully unknowable) nature of weird-ass human neural connections – we arrive with the magnificent Chris de Burgh.  But this is not the schmaltzy 80's de Burgh – no, this is the much more fun storytelling 70's de Burgh – the de Burgh of "A Spaceman Came Travelling" (a Christmas classic!) and Patricia The Stripper (guaranteed to make you the star at parties if you can play it!) – and what better way to end my contribution to this playlist with a classic tale of the battle between good and evil.  
Because that's often what religion is all about right? The idea that life is essentially binary: you're either good or bad, happy or sad, in love or out of it, struggling or getting by – and the beauty of a higher power – of "Spirit" – is that whenever you are in a state of discomfort – whenever life is shit – for whatever reason – there is something to call on – to pray to – something supernatural that doesn't obey the laws of physics – or any other laws for that matter – that might just – if you pray hard enough – help you.
I'm so here for that!  I don't care what system you use to make that connection (though I do wish people would stop insisting that their system is the only way and that you have to die if you don't believe them) – or if you use no system at all.  I love the idea that there's something bigger than us "out there" – something that we can tap into – and not just when we're down – but when we're up too, – something that can enhance and amplify as well as soothe and mitigate.  Spirit is an amazing concept and one that we've barely scratched the surface of – but for now, we hope you had a lot of fun – not only listening to the conversations that the artists had with God – but also the one that took place between Ben and I.  I had a blast doing this – not just making the list but being pushed to think about each track write up – thank you Ben – we should do it again!
The Convo – DMX
Wow. What a penultimate track. I would be shocked if anyone listening has heard this before. I know the artist from one of my childhood soundtracks (thanks to my Mom keeping it on repeat): The Lady in Red. Little did I know he had this storytelling in his range. But per usual, a perfect selection as it led us back to the theme of conversations/relationships with God. And opened the door for what I feel is the perfect closer…
Throughout your entire journey, until you reached this very place, the Lord your God has carried you just as a parent carries a child.
Deuteronomy 1:31
As we close out this playlist, we end with a conversation of absolution between a tortured DMX and God. Unlike "Dear God 2.0," this track includes God's response to DMX's earnest questions and admittance of sins. The result is an understanding of God's place in his life, and the comfort that knowledge brings. A top five album of all time for me, and this song is part of the project's heart and soul that earns that ranking.
Thanks for spending time with this playlist, we had a lot of fun taking you to church with inspired selections. This spiritual journey has taken us to hell and back, ending with a clear path to heaven.
And His people said: Amen.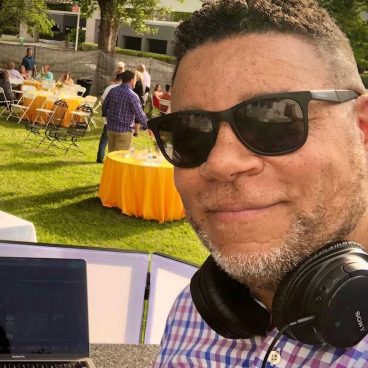 Ben Young lives a life of polarity. He has split his life between the coasts: half his life on the West (California) and half on the East (Georgia and Virginia). He has pursued careers in the art world (film school graduate) and the corporate world (executive with Fortune 500 companies). And he is Biracial, the personification of being two things at once. Ben's musical influences were formed by music loving parents, raised in a world of John Coltrane and John Lennon, James Taylor and James Ingram, Huey Lewis and the News and Prince and the Revolution. Saxophones, electric guitars, synthesizers, and breakbeats filled the air Ben breathed from birth. And being born one year after the birth of Hip Hop, Ben has been joined at the hip with the genre his entire life.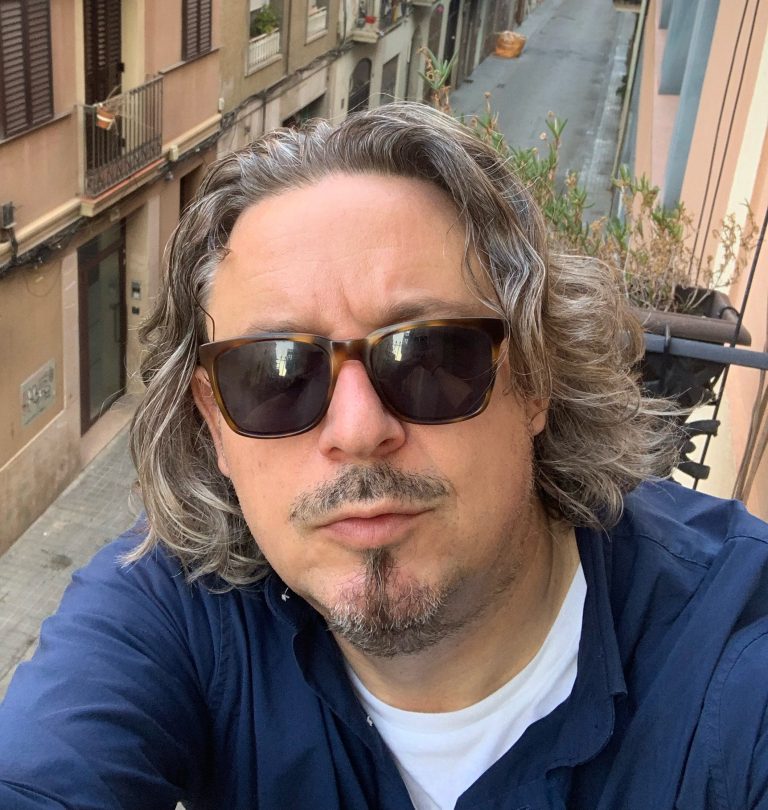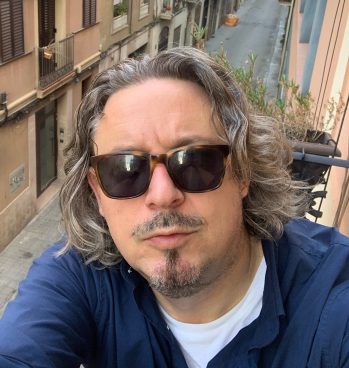 Mastodon