Jane:
Here we are, Jorge and I, with a shared love of original soundtracks and huge imaginations, but our Fantastical Movie Scores playlist didn't begin where it landed, did it Jorge? By the way, I am super sorry for always calling you George in my head. It's the Canadian in me.
Jorge:
Not at all, this is but a glance of what incredible OSTs can offer and thankfully it landed in a pretty smooth way. We agreed to take on an auditory story by using the hero's journey as a reference to order our tracks, and boy oh boy was that a good idea. Just listen to how everything fits and flows perfectly. And don't worry about names, although Georges would be better.
Jane:
Haha, I'll keep that in mind! What I particularly love about doing an original soundtrack playlist like this one is the opportunity to draw from so many different sources to frame the ups, downs, and tensions of the hero's journey. When we first began, I had a number of tracks that I really wanted to use. Many of them didn't make the final cut. It was definitely a fun adventure to curate this playlist together. And the end result, in my not-so-humble opinion, is fantastic. I'm very happy with it and super stoked to share it out on MusicTo.
Jorge:
Definitely, many different sources that at the same time helped me discover even more tracks.
I also had some tracks that unfortunately didn't make the cut yet they're not taking away anything from the final result. The list we put together makes so much sense as it is—and, even better, it sounds great.
I appreciate the time spent collaborating with Jane because I authentically feel like I've leveled up as a curator; I learned something new from making this playlist and for that I'm grateful.
I hope some of you find this meticulous selection of tracks as fantastical as we feel for it.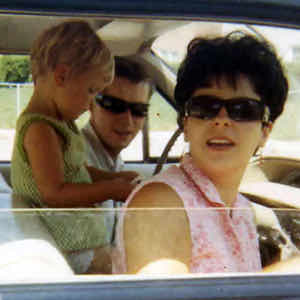 I've set-off around the world a few times as a digital nomad. My favorite places are off-the-beaten-path spaces. I enjoy good food, although I'm a sucker for trying anything once. Discovering new music and artists is a passion, but I adore retro tracks and nostalgic songs. Whether fueled by imagination, or anchored in the real world, I live for adventure, especially when set to the beat of diverse and eclectic playlists.
Ready. Set. Join me on a sonic adventure!
Yorgos has been listening to music and discovering different genres/subgenres for over 20 years now, and it all truly began for him with Gorillaz, Daft Punk, and Audioslave.
Those bands marked his music taste for what he is today, it also helped him develop a very strange yet interesting personality (although he's never really been too eager to socialize constantly). He's a pretty laidback guy who's easy to talk to but can sometimes be misinterpreted because of his blunt and accentuated way of speaking and thinking. He's good willed and harmless.
Back in 2006 he was having an overwhelmingly good music boom and not all of the music he wanted to stream was uploaded in Youtube so he made it his duty to upload and share all that missing music through a channel he created called Funkroza, in there people would find all the missing French Touch / Funky House music and later one some more genres. Over time he's amassed almost 9 million views but his golden days are yet to return.
At some point he felt like trying several music programs to remix his favourite songs but most of them were, in his words, "pretty trashy". After some years he slowly drifted away and semi-abandoned it but has got fully back to it in 2020.
While he's always had trouble reading because of apprehensive problems he's always had a thing for philosophy, and philosophizing. This is also a very important thing for him when it comes to music. He is a natural overthinker and music is one of the subjects.
Nature is also a very appealing thing to him, it's what drives his feelings into the very best version of themselves.
give funkroza a listen