Track Listing
Nellie – Dr. Dog
Redbone – Childish Gambino
Beyond – Leon Bridges
Torn And Frayed – The Rolling Stones
Louie Louie Go Home – Davie Jones and the King Bees
Have Love Will Travel – Richard Berry
Play That Funky Music – Wild Cherry
Ride On – Parliament
Sway – The Moon Jays
Skinhead Symphony: Long Shot Kick de Bucket / Liquidator / Skinhead Moon Stomp – Live – The Specials
Standing On The Verge Of Getting It On – Funkadelic
Mon Amour Ma Chérie – Live – Amadou & Mariam
Heatwave – Naia
Sunshine of Your Love – Ella Fitzgerald
Perfidia – Nat King Cole
Chan Chan – Buena Vista Social Club
1612 – Vulfpeck
Sir Duke – Stevie Wonder
I'm a Ram – Al Green
Miss You – Remastered – The Rolling Stones
Love Is Strange – Remastered 2018 – Wings
Night Nurse – Gregory Isaacs
Lively Up Yourself – Bob Marley & The Wailers
Nothing From Nothing – Billy Preston
Playlist image Curator's Own.
There's no feeling that music can't help described, intensified or discovered. I'm forever in search of the perfect song for any moment.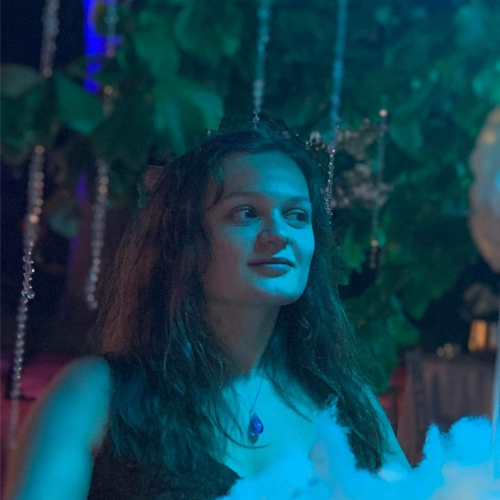 Originally from London, after completing a politics degree I can now be found potentially lost in an Oxfordshire field. Music has always been of fundamental importance to me, and I literally can't remember a day when there was no music on in my house. I'm always looking for something new to listen to and making playlists is one of my favioute activities. I'll listen to anything of any genre that comes my way and, as Duke Ellington, Buddy Rich or possibly Ray Charles said, "there are only two types of music; good music and bad music".