Track Listing:
Time for Us – Nicolas Jaar
Surrender Yourself – Lawrence Hart
Swayed – Kiasmos
Kantsu – Yotto
Apart – Michael Mayer Remix – Kasper Bjørke
Alone (feat. Luke Coulson) – Judah
Invisible – Paul Kalkbrenner Remix – NTO
XYZ – deadmau5
Nairobi – Rodriguez Jr.
Meli (II) – Bicep
Dream Machine – Dominik Eulberg
We Find Ourselves – JODA
Tempest – Pional
Found – Matt Fax
Time – feat. Jules Buckley – Tale Of Us
No More – Durante Remix – Sophia Bel
Ghostkeeper – Klangkarussell
Closer – JODA
Bones – Oliver Koletzki
Hollow – Yotto
What Would You Do If I Told You This Is A Dream – Omri Smadar
Water – Bicep
Playlist Image by NASA on Unsplash
Hi, my name is Juan Amigo. I come originally from Barcelona but I live since some years now in Ibiza, both in Spain. I have been listening to music since I was 14 when I bought my first vinyl as a single edit: "tainted love" from "Soft Cell". Since then I have accumulated many years of musical experience by listening to a lot of music of very different and eclectic genres and attending to a lot of concerts and music festivals. This passion for music has had always a practical side as well since I have been a DJ since I was in my teens. I play all kinds of music. When I play for the dancefloor, I play electronic music (disco, space disco, funk, house, trance, electronica, Balearic, chill) and indie pop and rock. I do like all music genres, with only very few exceptions. For me the music is a way into spirituality and when playing as a DJ is a way of expressing myself explaining stories through the music and trying to reach the communion and connection with the dance crowd. Here you have my fan link with live sessions on YouTube or on SoundCloud and various recorded sessions in SoundCloud. https://fanlink.to/juanamigo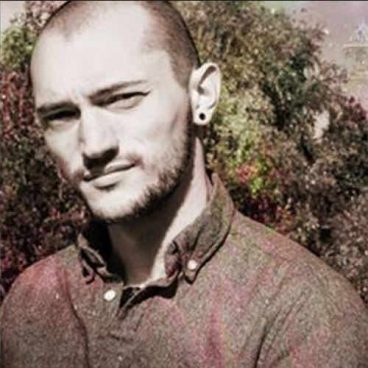 Hi my name is Matt, but my friends call me Matt. I'm on the wrong side of 29 (damn I hate it every time I have to update that number), definitely feeling my age, but never felt happier and more content than I do at this point in my life. I've been through some rocky patches (who hasn't) and lived to tell the tale, and boy do I gots some stories. When I'm not giving opinions absolutely nobody asked for, I'm doing a worldbuilding with my passion project,
vivaellipsis
. If you like offbeat nonsense delivered through immersive escapism, then go and get involved. Or don't, I'm not telling you what to do. I'm not yer boss. I'm a simple man with simple interests. I like Yorkshire tea, the sound of rain on the window, and a bloody good story.