About this playlist
Luka Writes:
I was born on the day of the Sgt. Peppers cover shoot: I'm in the background bawling my head off in a corner of Wales – so that's my personal playlist right there! I first turned on the radio in America as a child – Fly Like an Eagle, Love Gun, Dreams, Bad Bad Leroy Brown… and then suddenly I was back in the UK in 1978, and it was Identity, Frigging in the Rigging, Peaches, Olivers Army… It was a very fertile period for pop music!
I was indeed one of the three founder members of legendary Fenland wannabes Purple Uju, but we could just as easily have been called The Three Dorks, and what we "wanned-to-be" was non-Dorks. But that is precisely the secret of good music. It's made by dorks – and that's probably a good title for another playlist!
I was really excited to be invited by Andrew to put this list together, even though my choices were a bit haphazard sometimes. Firstly, Andrew has lived the life I once aspired to – resident for many years in California, the dreamland of my childhood, and working as a musician no less. Secondly, whereas my tastes froze over in the mid 1990s, when I abandoned pop music to explore jazz and beyond, Andrew actually knows contemporary stuff and introduced me to some excellent modern vibes here – I was singing Easy to be Hard non-stop for three weeks and Wet Leg nearly gave ME a wet leg! And thirdly, I have a great love for Andrew as a person. He is one of a kind, a creative individual who keeps an eye on the flame of warmth in a cold, cold world.
Andrew Writes:
We went to school together in the 70's and 80's, played in different school bands – his seemed cooler. Then of course time happens – thirty years go by and before you know it you're drinking in an ancient brothel in Lisbon talking about the old days.
This was always going to be an eclectic playlist – from Mexico to Portugal, India to Australia, and then blending genres before turning the tempo down and sliding into the more familiar feel of the music we would play as kids. It's kinda like our lives in reverse!
There's so many great transitions on here – The Herd into Anoushka Shankar is perfect – Sinéad O'Connor into Prince felt rather good and bringing McAlmont & Butler out of Band of Skull's bedroom epic was just inspired!
Of course only a Zoologist would finish the list with Pink Floyd's Several Species Of Small Furry Animals Gathered Together In A Cave And Grooving With A Pict.
Luka Clarke is a molecular biologist, having studied Zoology at Bristol University, and going on to get his PhD from London University. He has studied the hormonal control of breeding in red deer, variations in expression of DNA repair genes related to human cancer, and for the last 18 years, the patterns of gene expression underlying Cystic Fibrosis (CF). He is currently a member of the CF group at the University of Lisbon, engaged in the study of mutation specific expression of the CFTR gene and its implications in personalized CF therapy.
Luka has been inclined towards musical activities from an early age, singing bass in school choirs, university operatic societies, and currently in the Lisbon University Chamber Choir. He was a member of a school band, and has always fancied himself as a bit of a singer-songwriter, firmly believing in the infinite variety of the three minute pop song. He continues to write and perform music - his latest work can be found here: https://soundcloud.com/lac1967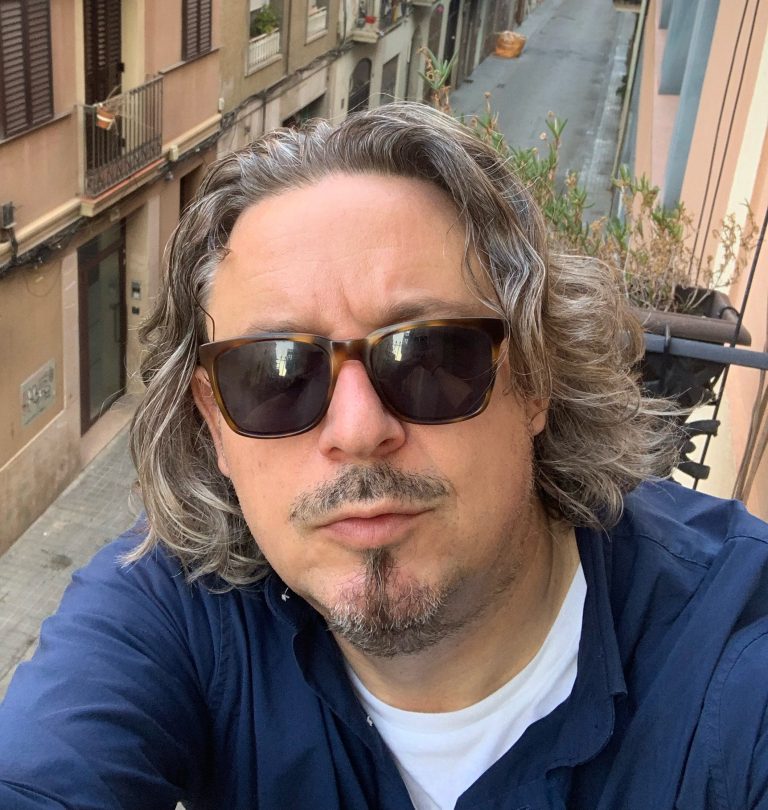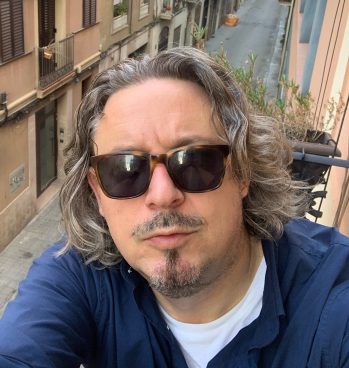 Mastodon