Bill writes:
Here's a primer into Australian music that goes beyond ac/dc and midnight oil – an entree to your path of discovery
Chris writes:
Growing up in Australia, I found myself looking for international artists for that next cool sound. I can't remember when -but the penny suddenly dropped and my craving for Ausmusic had begun.
In this list you'll find a mix of influential, alternative and mainstream artists from down under. This is purely a starter of what you may find on your Oz music adventure.
Chris and Bill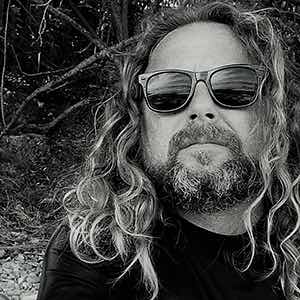 Drawn to music from an early age, Chris' first album was The Beach Boys - Good Vibrations, a record he'd spent weeks saving up his pocket money for. Now after many years of second hand vinyl markets and countless concerts and festivals, Chris a painter and decorator by day, continues to chase the dragon for that next cool music discovery. Raised in Brisbane and now operating out of Noosa on Australia's sunshine coast, you can learn more about Chris at
https://www.noosadecorating.com/
Hey everyone! I'm a semi-retired mixer/composer/sound designer who's been making mixtapes since I was 14. Looking forward to making more!