Ever had a dream where you created your own music festival? Well, we've been on a festival-high ever since concerts started coming back! We'd just talk on and on about our concert experiences and thought – hey, why don't we make a playlist about our dream music festival? – So we did just that!
Festival Day 1
Andie writes
Headliners – Day 1
The 1975
It was tough to just pick one song from The 1975, but this one instantly gave me that 'Music Festival' vibe! All the screaming, the loud drums, and not to mention that first line Matty Healy shouts (if you know, you just know!) – it just gets everyone singing along at the top of their lungs.
Arctic Monkeys
Easily a headliner, and personally, I'd easily chose No. 1 Party Anthem as one of the songs to close their set to. It gives that eyes-closed vibe, but its still filled with rock and that head-bopping motion. Not to mention, it would definitely make me go absolutely crazy to hear the bridge live.
Shouse
Who says you can't party with house music? I've recently just gotten in this genre and I can't stress enough how its the best thing ever. Love Tonight is such a great hit to see live. Shouse would definitely make the crowd go crazy with their diverse genre. With that deep bass and addicting beat of the chorus, all hands up for sure!
Djo
I'd love for Djo to sing tracks from both the 2019 and 2022 album. Plus, from the other headliners, I feel that he's such a wildcard to add because its like this indie-psychedelic genre and who doesn't love that?! (And just wait because this vibe is gonna tie in with the next headliner) Unfortunately, there's no live video of his performance at Lollapalooza 2022, but the audio absolutely still does it justice!
Mac DeMarco
Another great psychedelic-indie artist – a dream to see live! I always love Mac DeMarco's energy while performing, yes, it's all mellow and slow, but his character, the way he moves, and interacts is also just something I'd really want to experience live. And thinking about it now, concerts with mellow and indie artists performing? I just find that so different and beautiful when the music is shared with a big crowd. You get to see the way everyone just sways and closes their eyes to the sound and its such a great sight to see.
The Strokes
Obviously had to be a headliner. Need I say more?…Actually yeah, let's talk about them. The Strokes is an absolute classic 2000s indie rock band (that everyone has to know, really!). From their albums, 'Is This It' to 'Angels' to 'Come Down Machine', to 'The New Abnormal', and a more, its hit after hit! Crowd's gonna go crazy for sure…
Supporting Acts – Day 1
Omar Apollo
When I say Omar Apollo's songs hit…I can't stress enough how much they really, really hit. What's more his latest album, 'Ivory', each song is the type that you'd want to sing out loud, together with a whole crowd. I chose Petrified as the main song for the festival because this makes me feel so many different things. Everytime I watch his live performances of this song, I'd always say, 'I'd do anything to watch that live'
J. Cole
Gotta have a rapper in the festival and I didn't even think twice about this one. Ever have that one rap song you memorize by heart? Yeah, I think I have a lot by J. Cole. The stories, hype, and just the overall head nodding feel to his tracks are something else.
Bleachers
The goal here, well at least that I wish for, is for them to bring out Bruce Springsteen for Chinatown…I bet that's gonna be legendary. Just thinking about how great their live performance at Electric Lady was wants me to see them live so, so bad. They'd even perform hit tracks from their albums, 'Strange Desire' and 'Gone Now'. This will be such a nice Indie and slow-pop-rock break to the whole festival.
PREP
Fun fact: I've actually seen them live twice and it was a truly unforgettable experience. They sound exactly the same as when you'd give them a listen through your phone. In my opinion, every song by PREP is always a hit. They just have this certain way for making all their songs addictive and catchy. 15th floor is by far my favorite from their latest releases. It's such good and happy vibes that's really gonna make you move.
U2
Personally one of my favorite 80s bands. Having them on stage is gonna be such a huge throwback. 'In A Little While' is the first song I though of for them to perform. The energy is so heartfelt and strong, and there's that certain part that just makes you wanna scream it out loud. Their 2001 performance is just something I wish I witnessed so bad.
Future Islands
Watching videos of the this band's live performances, you can really tell that they put so much heart and soul, especially through Samuel Herring and how he moves and reacts to the lyrics. Seasons (Waiting on You) is this perfect track for reminiscing and feeling.
SZA
Being amazed when I watched some clips of her latest concerts is an understatement. The whole set up was beautiful, surprising, and just so, so good. She had to be in this music festival. All her songs are 'screaming-in-a-crowd' worthy, but i really feel that Nobody Gets Me is one of the top tracks. The video of her performance isn't as clear, but you can definitely feel the energy and power of her voice, plus the audiences', and you'd wish you were in that crowd.
Festival Day 2
Jenna writes
Headliners – Day 2
Catfish and the Bottlemen
Catfish and the Bottleman was the first band I thought of for this lineup. They would definitely end the festival with an amazing show and have everyone in attendance singing along with them. Sometimes I wish I could go back to 2014 when this album first came out just to hear these songs again. Like, how do you even choose between Cocoon or Kathleen?
Kid Cudi
Hearing Pursuit of Happiness in person I imagine has got to be one of the best feelings in the whole world. No matter what is going on at the moment, whenever this song comes on it's as if nothing else matters. It's an instant mood booster every time. To this day, when I hear it I have the same reaction as when I did the first time. There's nothing but great vibes here and would make this music festival an unforgettable experience.
Tame impala
I couldn't imagine this (or any) musical festival without Tame Impala. They've taken over my top played artists over the years on Spotify and for good reason. One of the first times I was introduced to them was actually when I was attending a music festival back in 2017, where they were one of the many headliners that day. Their music is perfect for large crowds and I've seen some stunning visual effects on some of their sets that anyone would love.
Gorillaz
If you have seen Gorillaz live, I am jealous. I kinda knew what I was doing by putting them and Tame Impala on the same lineup. I would expect them to share a stage for a song or two… This video is exactly what I imagine when seeing them live is like.
Maneskin
It's an easy choice for me to put Maneskin as a headliner. Who are we kidding, I would go to any festival just to see them! I'm not even gonna explain myself, this video of their live performances says it all.
Coldplay
Coldplay has always been on my radar of artists I want to see live. They put on incredible live performances from what I have seen and their music is on its own level. I imagine they would play songs like "Clocks" and "Viva La Vida", and everyone in the audience would sing along and put lighters in the sky and it would be such a beautiful moment. Their energy and the passion they put into every song is incredible. Not to mention their stage presentation, lights, and effects work so well together. It seems like the whole crowd is in tune with every word they sing. Seeing them live would be a dream come true.
Supporting Acts – Day 2
Declan Mckenna
Ever since I heard his song Brazil I have been a huge fan of Declan. This video of him performing "Brazil" is one of my favorite live performance videos to this day and literally still gives me goosebumps every time I watch it. Maybe it's the song itself, or the crowd, or his stage presence, but it's almost hard to describe how amazing it really is. I couldn't imagine making a music festival playlist without him! I have plans to see him live for the first time and I couldn't be more excited.
Lovejoy
Lovejoy is another band I love that is based in the UK and I hope one day to see them live. I've only been listening to them for a little over a year, but I feel like I have been listening to them for a lot longer than that. They have this unique indie rock sound that would be perfect for any music festival. If you like indie and alternative music I highly recommend giving them a listen. Their music always gives me energy when I listen. The amazing guitar riffs and high energy could get anyone up and moving and watching their videos of their live performances only confirms that even more. I love this song so much.
Tiesto
Andie and I were on the same wavelength in that we wanted to add some different genres and every song by Tiesto just matches the vibe. They could definitely sell out venues and end the night with songs that everyone knows and can sing and dance along to. I mean who would want to go to a music festival without some electronic dance music? (Not Me).
MGMT
No words needed really…
Yung Gravy
He would definitely bring bbno$ on stage with him!
Remi Wolf
For me, a good music festival has to have variety, and that's where REMI comes in. I picture her stepping out on stage in the middle of the day putting on an incredible show. With literally a sound like no other, I imagine her taking control of the crowd and creating an amazing experience to just sit back and chill and get lost in the music. Honestly, you can't really beat that. Plus she's got some really cool tracks like "Photo ID" and "Gorilla" to bring the energy right back up.
Last Dinosaurs
I picture Last Dinosaurs kicking off the music festival as one of the very first supporting acts. If you ask me, their super high energy music can get anyone up on their feet moving around making them perfect for this type of venue. Ever since someone introduced this band to me for the first time (Thanks Donia!) I have been obsessed with them since. I recently missed the chance to see them at last year's Lollapalooza, but would like to see them on a lineup near me in the future! Check out this video of their performance at Chicago's Lollapalooza last year.
Playlist image by Colin Lloyd on Unsplash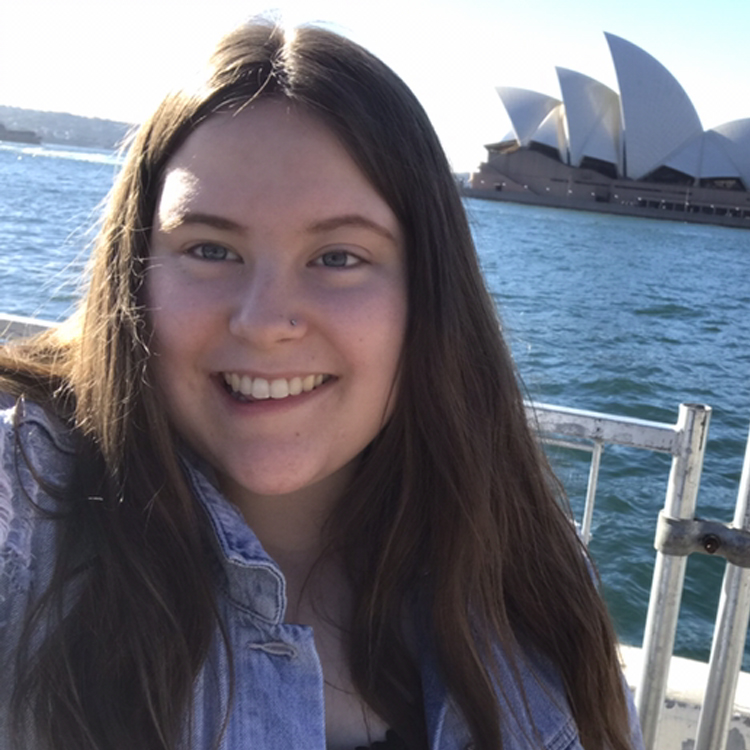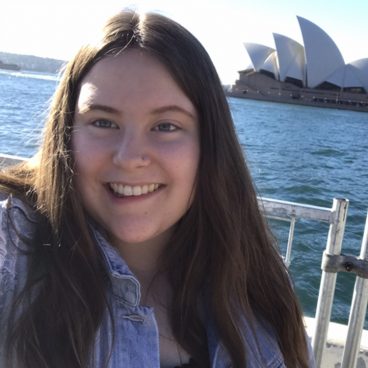 My name is Jenna Barton. I currently live in a small town in Illinois. Although I live in small town I have always been a big city girl at heart. I live near the great city of Chicago, where I try to visit as often as I can. I enjoy seeing new places and being around people. I'm not sure what my future holds, but I do know that music will be apart of it.
Music has always been a part of my life for as long as I can remember. You can find me listening to music in between classes and during nature walks. Ive had a passion for music at a young age when I started my own musical discovery. My journey into music led me into the boyband area for a while, but now its very diverse and I am always looking for something new to listen to.
I wouldn't be able to pick a favourite artist or song right now because its constantly changing. Music has changed my life for the better and I want nothing more than to share that with you.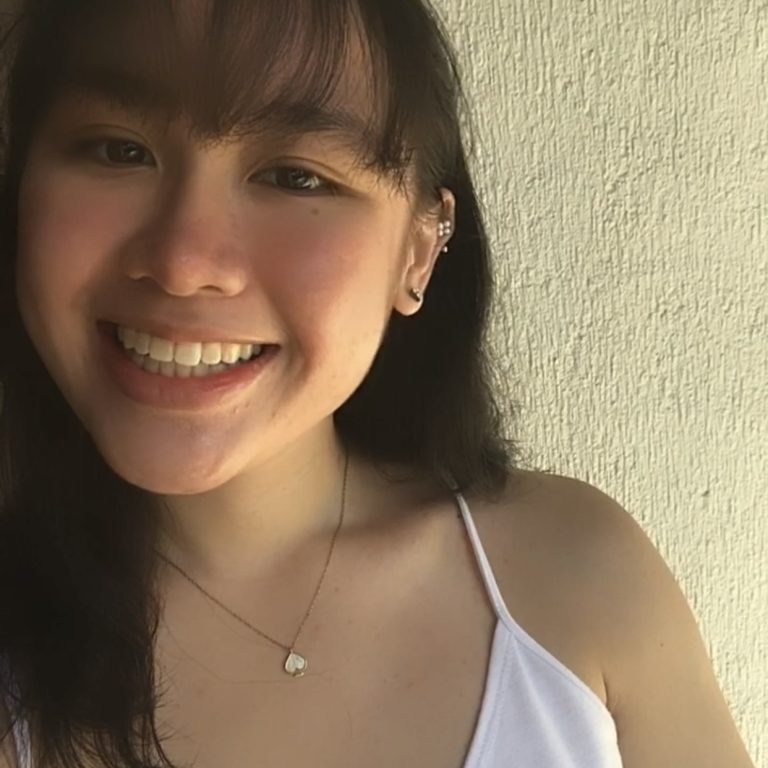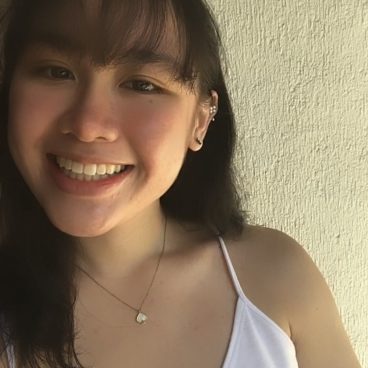 Andie constantly thinks of music as an escape to a whole other place. It also brings out this different side of her that only music can. Like, you ever have a bad day, but when you listen to this particular song or shuffle this certain playlist, everything seems better? Yeah, that's pretty much how it makes her feel too. And for her, music has to be playing everywhere– as in everywhere. It's like she has a soundtrack for anything. She can't stop writing or talking about it. It's something she can talk about with you for hours and hours. Music helps her get lost but in the best way possible.
Instagram: @andie.de.guzman
You can also follow her Spotify: https://open.spotify.com/user/andiemars10