New Normal – Caroline Polachek
When Andrew kindly asked me to make a playlist with him, I wondered if my musical tastes were broad enough to competently engage in this back-and-forth, listen-and-respond format. The initial answer was probably No–and it turns out that this was not only OK, but actually a good thing. It meant that each unfamiliar song was a great excuse to actually use Spotify to its full potential and go in search of an appropriate pairing, discovering some new and unexpected favorites along the way. So, in hindsight I'm thankful that I chose a complicated opener in the form of the ever-ethereal Caroline Polachek's New Normal. I've read some commenters describe this song as "dissociative time travel" and I think that's spot on.
The Fear – Lily Allen
It was the opening steel that had my head turned – followed up by the stripped down bass and out front vocal & I'm like – what the hell?! Yet is just kept growing on me – that simple melody spun over different accompaniments – super accessible yet never dull – I had no idea which track to follow it with 😝
I confess to overthinking this one right off the bat and yet – it was the steel that had Lily Allen stuck in my head. The track that I was reaching for was Not Fair but that didn't feel right and all I could think of was Lily's brilliant takedown of the media and the influencer world and – yeah – I'm thinking we're on to a winner.
Stagger – Poppy
Lily Allen's awesome satire of consumption sent me looking for a queen of the dystopian who could carry on the theme. I remembered Poppy's intentionally disturbing blend of pop with metal and was delighted to find this more understated track which brings an almost-Pessoan tone of mournful resignation.
Sprinter – Torres
If The Fear puts the lipstick on the pig of consumerism's current ills, Stagger wipes it off with an unhealthy dose of reality wrapped up in shimmering vocals and hypnotic beats. The track practically drags you into its world and settles in to haunt you for days.
This time the connection was instant – TORRES' Sprinter has lived in my head for years – it has that same angsty feel to it as the Poppy track but when you look under the hood, there's this hidden hopeful message that manages to fight its way out. When life is shit – sometimes running is the best option – why not choose the sun if you can?
Don't Be So Hard on Your Own Beauty – yeule
Thanks to my friend mattman for originally introducing me to the Glitch Princess yeule and the saddest love song I have ever heard. I absolutely adore the lyrical use of a disapproving grimace as a positive thing: "…the sullen look on your face tells me you see something more pure in me…"
Road Rage – Catatonia
I adored the Yeule track – the timbre of her vocal and the hold on the top note of the hook – damn that's good. And how fucking romantic is this track?! No schmaltzy valentiney bullshit – but real honest life that's relatable and authentic and just – everything a great song can be. I've moved this onto a few other lists and shared it with others.
So many options to go with but in the end it was yeule's vocal that had me thinking of Cerys Matthews and Catatonia's short lived career from the late 90's. I remember burning this CD out and just reveling in how good she sounded – it also happened to coincide with my first marriage starting to creak – crazy how you can go from the tenderness of true love to the insanity of heartbreak.
World Princess part II – Grimes
When not looking like a Bond villain alongside Elon Musk, Grimes specializes in what I would describe as "an anime sound" of cyberpunkish digital instrumentation and cutesy high-pitched vocals that conceal a lot of snark. We were originally introduced via a sample of hers being used by synthwave legend Trevor Something. This contagiously cheery track of hers seemed like the right stairstep towards a more optimistic tone.
Ray of Light – Madonna
I'd listened to some of Grime's catalog a while back – around the time – as Chris might say – she was in her Bond Villain days. While I don't listen to a lot of this kind of music there's no denying she does it really well – and not just the music but the whole image that's constructed around it. Blending cultures and genres with that unique vocal – and yes – for those coming out of a toxic relationship – tracks like this do make the experience better.
It was the underlying beat track and the ghostly vocals that had Ray of Light firing in my brain. Lyrically it continues our heroine's journey as she breaks free to find herself again. Madonna is an amazing artist with so many different phases of her career but this collaboration with William Orbit is probably my favorite – hell yes – time to fly again!
U.Y.M. – Destiny Potato
In addition to having one of the coolest band names I've ever encountered, this track seemed the only way to rise to the occasion of the preceding Madonna classic. Anything less than "pulling the pin on the genre grenade" and bringing in a female-fronted metal band just seemed insufficient.
Death of Communication – Company of Thieves
It's tracks like U.Y.M that have me questioning the whole Genre thing – 'cos regardless of the "metalesque" percussion – if you aurally squint – that could be madge singing! :-p And sure – we like to categorize and put things in boxes but – good music is just good music – particularly if the chorus has psychotic "Ha ha ha!" running through it!
But yes – definite energy shift – where to take it – thinking of that forceful female vocal and reaching back into one of my favorite live bands that I didn't get to see. Genevieve Schatz is my not so secret crush – I just adore her voice and the authenticity of her delivery. And while those first two albums tended to more introspection than energy – I love the energy on this track!
The Soldier – Lacey Sturm
Lacey Sturm has been my favorite lady-vocalist for a long time now; her recent collab with Breaking Benjamin was teenaged me's dream. Flyleaf's first record could be described as almost insurmountable in quality; however, this debut record for her solo project is as good or better. I guess what I'm trying to say is that anyone who bets against Lacey Sturm loses, and this track is as epic as its maker.
Criminal – Fiona Apple
Chris keeping the energy up – more female fronted rock – and what a delivery. There's just so much music out there – I'd never listened to Lacey Sturm before but damn if she isn't knocking it out the park!
And while the chorus and overall delivery wouldn't lead you to Fiona Apple's classic – well – you're not me ;-p If you go back to the opening 30 seconds of The Soldier and compare that to the first minute of Criminal – well – you might see where I made the connection. And how fucking cool is that opening lyric "I've been a bad bad girl.." Oh hell yes you have – and it's sooooo damn good!
A Good Man – Reed Wonder & Aurora Olivas
I found this severely underrated track thanks to the Diana Darkangel channel that pairs synthwave tracks with '80s and '90s cinema. She's best known for a perfect edit of Mr Kitty's After Dark with the Jennifer Connelly film Career Opportunities (although it tragically looks like this may have been removed from Youtube). It being all about a leading lady praising an eponymous good man strikes me as a rare find, perhaps because, as Flannery O'Connor declared, "a good man is hard to find."
A Real Hero – College & Electric Youth
I loved A Good Man – on reading Chris' notes above it makes a lot of sense. It's weird but I've been on quite an 80's kick recently in many of the playlists I'm making (most particularly in the 1975 list I'm making with Jenna) – there's just something to the hypnotic synth sound that creates the perfect platform for a sultry vocal to sit on.
I knew where I was going the minute I heard the song – the idea of blending synthwave with 80's and 90's tracks seems very apropos to this brilliant piece from the Drive movie soundtrack – which while told in the modern day had a very 80's vibe to it – particularly this track. Plus I have a soft spot for the movie 'cos one of the scenes takes place in our local Chinese restaurant – how very LA! ;-p
Black Sheep – Metric
I think I did a decent job of staying away from obvious choices thus far, but the temptation to yoink the first addition of a Metric song for myself was just too great. I guess a lot of my generation know the Brie Larson (Scott Pilgrim) version of this song better. No offense to Brie (well, maybe a little bit), but she's no Emily Haines.
Don't Forget – Sky Ferreira
Ah man – I'm so bummed 'cos Chris got to a Metric track before me – def one of my favorite bands. When Fantasies came out in '09 I was addicted to Help I'm Alive and listened to that album a lot! They were so hot at the time which probably helped Edgar Wright (my favorite director and no music slouch) pick them up for this iconic track in Scott Pilgrim vs. the World. I remember watching this thinking – that is most definitely a Metric track but why is Brie Larson singing?! Epic track – epic movie
I can't remember how this Sky Ferreira track entered my brain but I do remember it sticking there – (kinda cute really when you consider the chorus hook!) it's kinda hard to follow up the epicness of Black Sheep but this felt a suitable follow up in terms of energy and overall vibe.
Post Modern Sleaze – Sneaker Pimps
I'm not quite sure how this song first made my radar, but given that I'm geeky enough to search the term "postmodern" on its own I wouldn't be surprised if the discovery was a happy little accident. Anyway, I thought it was a nice cool-down from the unmatchable musical high of Sky Ferreira's preceding track. I hadn't heard Don't Forget until Andrew added it to our playlist, and it instantly became a new-and-forever favorite of mine.
Launching Pad – Shannon Moore
Sneaker Pimps are just cool and while I'm not familiar with their catalog I certainly know this track. To my ears it's how the percussion is able to weave in an almost Eastern feel – you get this classic western groove but you wouldn't be surprised if a sitar suddenly popped out of nowhere – it's nice to have it back in my brain again.
The groove had me reaching for Thievery Corporation 'cos they understand all about the culture blending but the track I was thinking of didn't have the transition – so I went in a completely different direction. While I'm tempted to write about how cool Shannon is and how we've hung out and how much my family love LTD (which won Best Rock Album at the LA Indie music awards the year before we did) – I won't. I'll just sit back, listen to the transition out of Post Modern Sleaze into Launching Pad, and grin.
Kyoto – Phoebe Bridgers
Phoebe's inclusion here was inevitable, and this wistfully whimsical-yet-depressed travel tune seemed to go well, not only with the playlist's evolution, but with my realization that the playlist was almost over.
STANDING O – Glass Mansions
Phoebe Bridgers had popped up on my radar a while back – probably introduced by one of the interns we had back in 2020 (I just checked and yes, it was Jeanna with Motion Sickness on her Music to Drive Into The Midnight Abyss playlist) She's got this classic indie vibe to her vocal – add that to the low fi vibe of the guitar tone and you've got a lovely groovy addition to the list
I'd been in a new music kinda vibe and happened to notice that Jane had shared a track in the community from a new band in the pop-rock genre. With her strong recommendation choosing to listen was easy and yeah – a baller of a track. And while it could maybe fit slightly higher in the list when we were a little more in this genre space – I couldn't resist adding it.
Yeah Right – Evanescence
Since I already tipped my hand about being a diehard Flyleaf fan, this choice probably isn't a surprise. Likely the only voice in the genre that could go toe-to-toe with Lacey Sturm for all-out belting-it-out, Evanescence's Amy Lee concludes my contributions with a massive track combining disillusionment with resolve. "Some day we'll get paid more than it was worth to sell our souls…Yeah right." Now that's badass.
In The Eye – Suzanne Vega
I mean – it would have been odd to create a list like this without Amy Lee's voice somewhere on it! What a killer track and yes, you gotta love the ironic lyric from the rare female fronted rock band that made it to the stratosphere!
And how the hell do you follow that kind of track and finish the playlist at the same time? If we're going to go badass then one of my all time badass artists is Suzanne Vega. Not badass in the – dress up in leathers and sneery grins and liable to break five laws simultaneously – kind of way, but badass in the – write the most incredibly insightful lyrics and then attach the most haunting melody you can think of – kind of way. I opted for In The Eye 'cos I wanted at least some energy to complement the music on the playlist – add to that the transition kinda worked and of course – if you ever wanna feel what defiance looks like – Suzanne's got you covered.
All about the X indeed!
Playlist Image by ian dooley on Unsplash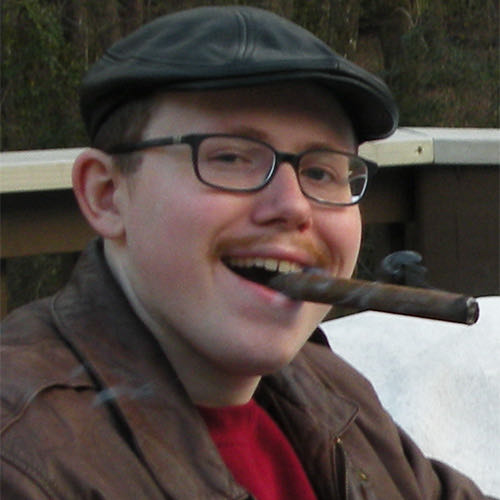 Christopher is a writer, and has been since he was 9. His early musical tastes were Flyleaf and Breaking Benjamin, which he still adores. Now he mostly seems to gravitate to bands (Mastodon, Gojira) that use whales as their mascot, for some reason. His 2023 New Years resolution was to learn bass; it's going pretty well.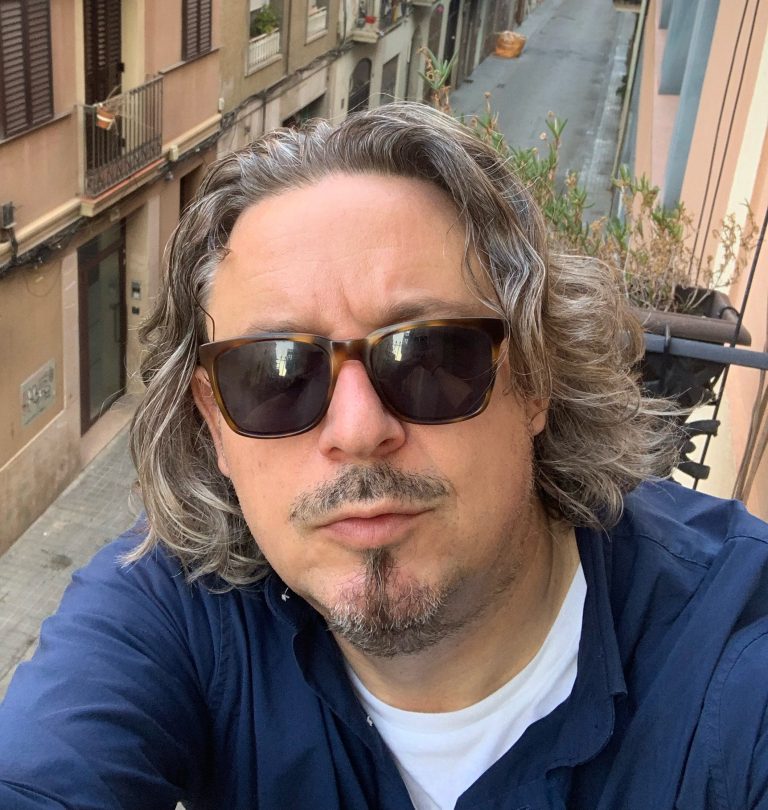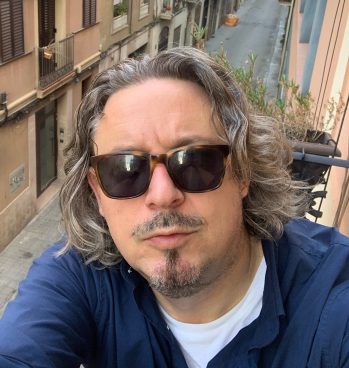 Mastodon