---
So with any thing in life there comes some very sad moments and this happens to be one of them. Jahseh Dwayne Onfroy was a talented young man who even though he had signed a six million dollar deal still considered himself a peoples man. What I mean by this is he never let his fame separate him from the people that made him who he was "his fans".
This is a guy who sold over 200k records yet he still hung out with his fans. Even went as far as to play basketball with them. Never at any point did he walk about with a lot of security and was unreachable. Unfortunately for him this was also a part of his downfall and that is sad to say.
This talented soul professionally known as XXXTENTACTION had his life taken at the age of 20 because of who he was. His artistry speaks for itself in all of his music. I want anyone who has never heard of him to take a moment and listen to one of his more popular tracks called "SAD!"
I've added him to the playlist before but I feel its necessary to give you guys more. Take a moment and get to know his music. Im sure you will understand why I feel it is a must we keep his memory alive. I don't feel anyone deservers to be killed or die but I feel as an artist we just lot a huge amount that this young man had to offer.
Follow us on social:
---
You can learn more about XXXTENTACTION here:
---
About the Curator: Adrian "Science" Robinson
Adrian "Science" Robinson is a producer, audio engineer, & artist manager who has a love for music that stems from a family long history of singing and dancing. He attended the Art Institute of Fort Lauderdale, Florida for music & video production, and later worked very close with one of Florida's major independent record labels. He has lots of fond memories old and new that seems to tie in with many songs, and loves to share them with others. After working with multiple recording studios, independent labels, & internet radio stations, he moved on to publishing music for independent artist in the independent music community.
Twitter: @TrueScience772
IG: @TrueScience772
31 July 2018
When I'm going through and listening to music to put on my list I do it all based on emotions and flavor. I believe all music has a certain flavor, and my particular flavor is very southern. So I find my self being really drawn to what I feel is some of the hottest major and indie southern flavor around…
24 July 2018
So I had a few issues in my private life and with my computer over the last few weeks. And I wanted to just share my thoughts on energy, and how it can effect us in life. I will say this and I hope it helps anyone going through a rough time anywhere in life. LIVE YOUR BEST LIFE!…
4 July 2018
Ok so I was sitting listening to tracks and reading a few of my music sites that I keep up with. And I came across something where one of the older rappers had some not so good things to say about one of the new guys in the game…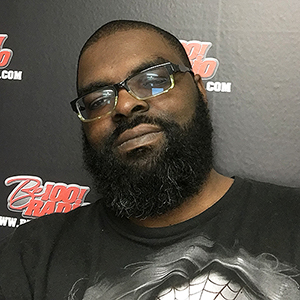 Adrian "Science" Robinson is a producer, audio engineer, & artist manager who has a love for music that stems from a family long history of singing and dancing. He attended the Art Institute of Fort Lauderdale, Florida for music & video production, and later worked very close with one of Florida's major independent record labels. He has lots of fond memories old and new that seems to tie in with many songs, and loves to share them with others. After working with multiple recording studios, independent labels, & internet radio stations, he moved on to publishing music for independent artist in the independent music community. Twitter:
@TrueScience772
IG:
@TrueScience772