---
This week's track is by one of my all-time favorite artists - Bruno Mars. Guys, I can't tell you how badly I've needed this track this week. I just came back from a mini vacation in the city of Los Angeles. The seventy degree weather and sunny skies almost tricked me into thinking it was May back here in the Midwest.
Unfortunately for my girlfriend and I, as the plane's wheels touched down at MSP we were reminded of where we actually live in the world! No worries, I made enough hot chocolate for everyone to pass around.
It was hard for me not to think of this song as I had to readjust back to my daily schedule. I kept on humming its melody like some kind of witches spell that would shoot me through a wormhole into my PJs and wrapped up on my couch watching the Simpsons.
Sometimes its okay to take a day off and do what you want to do, whether that's nothing at all, or something you've just not prioritized recently. While this song is light and psydeoserious and the music video is in absolutely perfect harmony with that idea. Bruno Mars decided one day that he was just going to take a day off from his normal stressful routine and work on himself. I think that's a grand idea.
I'll Take two.....
Welcome Bruno Mars to the Sizzle Bacon Playlist, thank you for showing us a day to ourselves is definitely not a wasted one!
Peace and Love,
Jesse
Follow us here
---
You can learn more about Bruno Mars here:
---
About the Curator - Jesse Simons
If there is one thing in all of existence that can possibly perk Jesse up more than a fresh dark roast coursing through his veins, it's philanthropy work. His drive and passion for helping those in need is what he believes refines him the most as a strong, confident character.
Constantly inviting challenges to solve, you'll be "cold pressed", (caffeine is clearly essential), to find another person who looks as dashingly good looking in both a freshly pressed suit, and the same pair of sweatpants he's put off washing from a few too many evenings couch surfing.
Jesse's love for all genres of music started when he realized the power of music in the human experience. He believes each musician is the creative equivalent of a tectonic plate fault line. When musicians spread their art into the world, that fault line shifts, sending waves of raw emotion pouring from the track into the individuals absorbing it. Jesse came to the understanding that musicians weren't just imperative to the human experience, they ARE the human experience.
From that day forward he has done everything in his power to help artists of all backgrounds and sound, spread their craft.
27 February 2018
Hey Everyone,
I hope you all enjoyed another Spunky Week on this rock orbiting around the sun we call home!
This week's track is Raise Your Glass by P!nk. A classic pop hit from 2010 that sizzles and pops perfectly alongside the variety we have conjured up along the way with this list.
I love this song because it is a fight song and a call to arms for weirdos, freaks, and extravagant people…
20 February 2018
Hey guys! Welcome back –
This week's track i'd like to dedicate to my mom. She introduced me to Huey Lewis & The News by playing it many times over the cassette player in the family's 1995 Chevy Lumina. This track not only has me nostalgic, but it also makes me smile and dig deeper into the mounds of great music form the 80's era of Rock N' Roll…
14 February 2018
Welcome Back, Today's track is conveniently a love duet by DJDS featuring artists Khalid and Empress Of. I Like this track, its simple, but holds a powerful message. It paints a story perfectly for the listener to imagine two lovers passionately devoted to each other.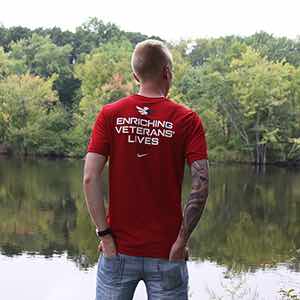 If there is one thing in all of existence that can possibly perk Jesse up more than a fresh dark roast coursing through his veins, it's philanthropy work. His drive and passion for helping those in need is what he believes refines him the most as a strong, confident character. Constantly inviting challenges to solve, you'll be "cold pressed", (caffeine is clearly essential), to find another person who looks as dashingly good looking in both a freshly pressed suit, and the same pair of sweatpants he's put off washing from a few too many evenings couch surfing. Jesse's love for all genres of music started when he realized the power of music in the human experience. He believes each musician is the creative equivalent of a tectonic plate fault line. When musicians spread their art into the world, that fault line shifts, sending waves of raw emotion pouring from the track into the individuals absorbing it. Jesse came to the understanding that musicians weren't just imperative to the human experience, they ARE the human experience. From that day forward he has done everything in his power to help artists of all backgrounds and sound, spread their craft. •
Snapchat
•
Instagram
•
Facebook