---
I get a lot of track submissions. Some are good; some are bad. Some are downright ridiculous. They span all different genres and styles, from artists with hundreds of thousands of streams to those with virtually none. It's always exciting listening to the latest track to land in my inbox (and I do genuinely listen to every one!), and I never know what to expect when I follow that Spotify link into the unknown.
Every once in a while however, I get sent a track that completely blows my mind. We all know that feeling, when a piece of music hits you so hard you can't remember a time when it wasn't on your playlist. This is exactly how I felt the first time I heard our featured track for October - SWACQ's incredible remix of 'Faded Away' by Sweater Beats and Icona Pop!
I've said this a few times before, and I'll say it again now: the hallmark of a good remix is one that completely reinvents the original, to the point that it becomes a whole new body of work in it's own right. With 'Faded Away', SWACQ does just that. Taking just a few elements from the original, SWACQ pushes the song in a completely new direction - one that retains the cotton candy sweetness of the original to begin with, before driving it into an absolute JUGGERNAUT of a drop that will honestly knock you for six. It's powerful, it's intelligent, and most importantly, it's uplifting: all the things you need from music you can Save the World! to.
One of my favourite aspects of this track is the attention to detail paid to its production. Littered throughout are little bitcrush and glitch effects, subtly adding to a soundscape that rewards the repeat listener, which is something I really admire in a piece of music. One of the coolest uses of sound effects is at the 1:16 mark, where the line 'wash away your name with drinks and purple rain' is emphasised with a rain splash effect. Listen carefully in this section and you'll also hear some lovely sounding tuned percussion, and who doesn't love lovely sounding tuned percussion? It's subtle additions like this that really make a track come to life and stand out from the rabble, and if there's one thing any superhero worth their salt knows, it's that you have have to set yourself apart from the crowd.
I'm really excited to share our featured track with you this month, so do yourself a favour - whack it on and turn it up until you're Faded Away!
---
Himalaya by Ellipsis
The Music to Save The World playlist is sponsored this month by Himalaya from Ellipsis.
The journey begins - fresh Chillstep from Ellipsis to help you focus. Stream it now:
---
Follow us on social:
---
You can learn more about SWACQ here:
You can learn more about Sweater Beats here:
You can learn more about Icona Pop here:
---
About the curator - Matt Jenko
Matt Jenko is a university postgraduate and music producer with an unhealthy obsession with Rick & Morty and all things Game of Thrones. When he's not in the studio (a rare occurrence these days), he's fueling his passion for music either on the net or out in the real world. He likes being out in the nature (in the least strenuous capacity though, let's be real here) and chilling with his cat, and he's also pretty proud of his mammoth collection of books that he's never read.
Checkout Matt's project Ellipsis on Spotify and Facebook
9 April 2019
Sometimes situations call for a total reassessment. Sometimes, 'having faith' and 'staying the course' become synonymous with getting yourself stuck in a big ol' rut. Even when your gut is screaming 'yo bro this ain't RIGHT my dude', you just dig your heels in and plough on. You know best, after all…
27 March 2019
The thing about works borne of pure creative passion is that they tend to take a lot to complete. This doesn't just mean they take a lot of time (although time certainly accounts for a lot of the taking), they also take a lot of focused mental energy. This is the real sacrifice we have to make for our art…
19 February 2019
This week we're going for a short and sweet entry, and I'll just let the music do the talking – for once…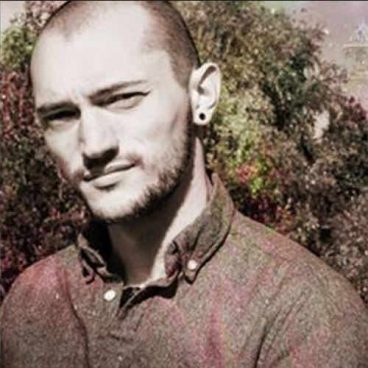 Hi my name is Matt, but my friends call me Matt. I'm on the wrong side of 29 (damn I hate it every time I have to update that number), definitely feeling my age, but never felt happier and more content than I do at this point in my life. I've been through some rocky patches (who hasn't) and lived to tell the tale, and boy do I gots some stories. When I'm not giving opinions absolutely nobody asked for, I'm doing a worldbuilding with my passion project,
vivaellipsis
. If you like offbeat nonsense delivered through immersive escapism, then go and get involved. Or don't, I'm not telling you what to do. I'm not yer boss. I'm a simple man with simple interests. I like Yorkshire tea, the sound of rain on the window, and a bloody good story.