---
The song that so perfectly epitomised the dark heart of 21st Century East Coast American organised crime, familiar to millions from the opening credits of The Sopranos, is not even American. It was written in London by an Elvis-loving Mormon from South Wales and a Glaswegian polymath. And it's not about the American gangland. It was inspired by the true story of a British woman who killed her abusive husband… or was it?
Son of a Preacher Man
Certainly it's true that singer and Alabama 3 co-founder Rob Spragg, aka Larry Love, has made that claim. But Alabama 3 are by nature a chaotic melange of contradiction and fantasy, playing out bombastic roles that rarely trouble reality. A couple of contrarians in Brixton, South London, who convinced the world they were Alabama rock stars, pretending to be American at the mid-Nineties height of Britpop. And they weren't even a trio.
Rob characterises himself as the "proverbial son of a preacher man" - an apt choice of phrase since it marries his life in music to his uneasy relationship with religious indoctrination. And even more so because the classic song of the same name was made famous by "blue eyed soul" star Dusty Springfield, a white British woman who went to America and became a soul sensation with her album Dusty in Memphis.
Killing Me Softly: The Sara Thornton Case
When Sara Thornton woke up in Atherstone, Warwickshire, on the morning of 14th June 1989, the day she killed her husband, she didn't get herself a gun. Her life was no film noir fantasy, but her experience has historical significance far beyond the dubious inspiration for Woke Up This Morning.
In the 1996 BBC TV dramatisation of her story, Killing Me Softly, we see Sara calmly, in a trance-like state, plunge a carving knife into the stomach of her sleeping husband, Malcolm, before going dazedly about her household chores. In the preceding two years, Malcolm Thornton, an alcoholic former police officer, had made her life a misery, physically and mentally abusing Sara and eventually threatening to murder her and her daughter while they slept.
In 1990, she was sentenced to life in prison for her husband's murder, but a landmark retrial in 1995 reduced the verdict to manslaughter on the grounds that she had been suffering from a severe personality disorder known as "dissociation". She was freed on the understanding that she had already served five-and-a-half years for the original conviction. The case did not set a precedent for victims of domestic abuse driven to extremes to defend their own lives, but it was a major milestone.
Sara Thornton had asked for help from both her doctor and the police before she took her husband's life, but found little or no support from the law. Since then, there have been small improvements for women in her situation. In the year she was set free, the Family Law Act in the UK made it possible for people suffering domestic abuse to apply for injunctions against a violent partner; and in 2014 the Domestic Violence Disclosure Scheme made it possible for an individual to apply for police checks to learn whether or not a person has a history of violence against women. In Scotland, a 2018 law, the Domestic Abuse Act, has made psychological domestic abuse and controlling behaviour a crime and in January 2019, the British government unveiled its draft Domestic Abuse Bill to do the same.
But statistics tell us there is still a long way to go. Domestic abuse issues cost England and Wales £66 billion a year; one in four women in England and Wales will experience it in their lifetime and two English women are killed every year by a partner or former partner.
RIP: The Very Reverend D Wayne Love
Alabama 3 have always been a chaotic melange if contrary influences, from wallowing in nihilistic wickedness to preaching fire and brimstone. They are willfully inconsistent, inveterate bullshitters with a heart of gold, cherry picking spiritual mumbo-jumbo ("born under a bad sign") and a philosophy of rock'n'roll self-destruction ("you've got to burn to shine") amidst a murky counter-culture blending country, electronica and the blues.
"From the top, we've operated behind smokescreens," Rob/Larry told Atomic Duster magazine "and I'd rather be remembered for a programme as cool as The Sopranos than for fucking Friends. One funny thing though is that all the real life gangsters hang out with us now! I think they see us as their pet piranhas or something!"
This entry in the Music to Fight Evil playlist is dedicated to the memory of Alabama 3's co-founder Jake Black, aka The Very Reverend D Wayne Love, who died on 21st May 2019, aged 59. The band, who in reality frequently number close to double figures on stage, has pledged to carry on without him. "He was a man who loved rock'n'roll and wouldn't want us to be sentimental," said Spragg. "He'd say: 'Get on that fuckin' bus and do it'."
"Do you feel guilty that you haven't had a rock'n'roll death yet and are still bounding down the highways and byways of self-destruction?" author Irvine Welsh asked Rob in an interview for The Guardian in 2008.
"We've got a lottery in the band about who's going to die first," Rob replied. "We're amazed we're all still alive."
"Our fans know that we know how to party," he told Soft Secrets magazine in 2011. "There's nothing more boring than soap box preaching rock'n'roll. I think that the most important thing is to get a room full of people from loads of different backgrounds together, dancing and asking questions... The last thing we want to do is give people boring politics. We are very political in our nature, but if you ain't got the ladies' asses moving to the left and the right, and the gangsters in the back feeling whack all night, then you ain't got a party going on and people won't ask the questions."
---
Follow us on social:
Learn more about Alabama 3 here:
---
About the curator: Jon Ewing
After graduating from the University of Keele in England with a degree in Politics and American Studies, Jon worked as editor of a music and entertainment magazine before spending several years as a freelance writer and, with the advent of the internet, a website designer, developer and consultant. He lives in Reading, home to one of the world's most famous and long-running music festivals, which he has attended every year since 1992.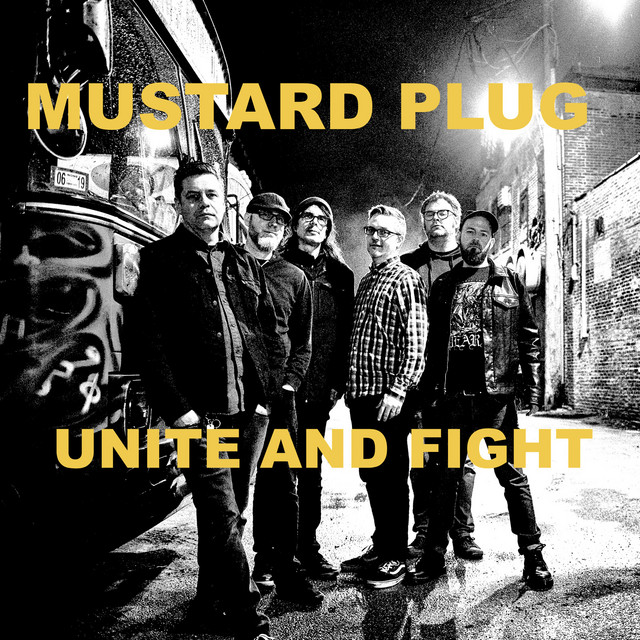 4 March 2021
A high-speed combination of punk chorus and ska verse, Mustard Plug's singalong Unite and Fight is just one of a sensational 28 tracks on the Ska Against Racism album compiled by Bad Time Records in 2020 to raise funds for non-profit organisations working to improve education, opportunity and justice for black people in the USA and beyond. With a barrelling momentum and a repudiation of violent action, this uplifting song is a call to arms for those of us committed to disarmament.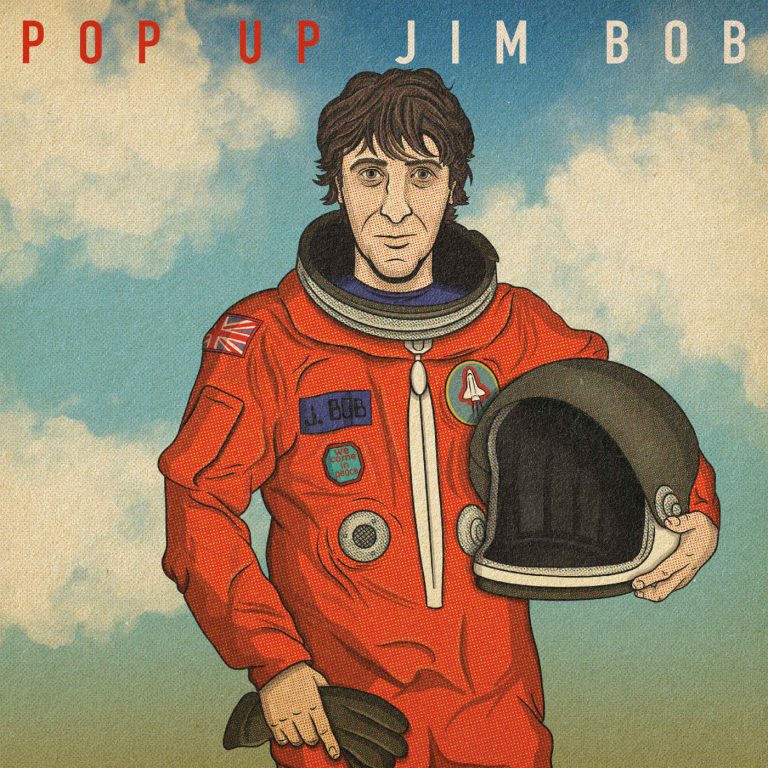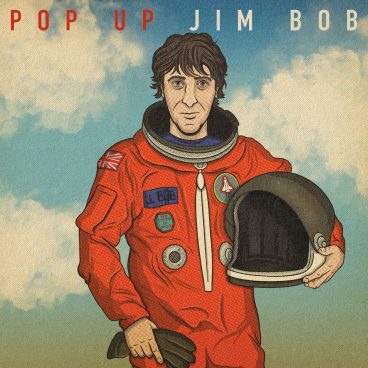 8 September 2020
Celebrating the determination of "one hundred thousand teenagers" to take over the streets of London to save their future from calamity, KIDSTRIKE! by novelist and singer songwriter JB Morrison – aka Jim Bob – is taken from the UK Top 40 album Pop Up Jim Bob released in August 2020 and inspired by the real life activism of countless young activists. But the song is run through with a rueful recognition of the singer's own fading urge to save the world.
28 July 2020
Inspired in part by the fatal shooting in New York of a ten-year-old black boy by a white plain-clothes policeman, the audacious centrepiece of Stevie Wonder's experimental 1973 album was a seven-and-a-half-minute meditation on the brutality of black America: Living for the City…
After graduating from the University of Keele in England with a degree in Politics and American Studies, Jon worked as editor of a music and entertainment magazine before spending several years as a freelance writer and, with the advent of the internet,
a website designer
, developer and consultant. He lives in Reading, home to one of the world's most famous and long-running music festivals, which, prior to the COVID-19 pandemic, he had attended every year since 1992.