---
Inspired by his eye-opening, first-hand experience of extreme poverty in The Philippines in 2018, the closing song from Jon Worthy's new album, Something's Gotta Give, is a reminder to himself, at a very dark time in his life, that no matter how bad things seem, you have a lot to be grateful for when you are a young, white, American male.
"The most important relationship in my life..."
Jon Worthy's fourth album is a new and mellower sound after a career thus far typified by upbeat indie rock. The previous album, Chasing Dreams, was produced by Cage the Elephant's former guitarist Lincoln Parish and he helped steer Jon in an alternative rock direction. But Something's Gotta Give is more of an indie-folk rock record, redolent of The Lumineers or Mumford & Sons. The "acoustic low-key vibe", as Jon calls it, is thanks in no small part to the contribution of Paton Goskie whose violin parts, Jon says, "touch the soul and cut deep".
Take the Good has the ring - both in its lyrics and melody - of Green Day's classic Good Riddance (Time of Your Life), a bitter break-up song in which the singer is striving vainly to see the bright side, to "make the best of this test and don't ask why".
"This album is deeply personal," says Jon. "More than half the album is about a relationship of mine that recently ended. It was the most important relationship in my life for the last five years and was the main source of my inspiration... My entire future was based on her and once that was taken from me, it was hard to come to grips with that emotion. It wasn't anger, but more disbelief that someone you shared so much with and talked about the future with for years was all of a sudden gone from your life."
An American Dream
The story of Jon's ex-girlfriend's Filipino mother typifies the pursuit of the American Dream - a romantic saga, at least on the surface. More than two decades ago, she met an American man through a "pen pal" programme. He travelled to the impoverished Philippines and took her home with him to the land of plenty and opportunity, where they raised a family. But when Jon and his girlfriend visited the country last year, as their relationship faltered, what they witnessed was shocking to a white boy from Pennsylvania who has made his home in Nashville, Tennessee.
"The amount of poverty and standard of living in a true third world country such as the Philippines is staggering and so sad," he recalls. "Kids running around naked and begging for change any chance they get, homes set up on dirt floors, no plumbing except for hotels and mansions. It was an eye opening experience to see how lucky myself and other people are to be born in developed countries and how much we take for granted."
"For the most part the people seemed unfazed and continued on with making their living and trying to support their kids and family," he continues. "That's certainly where some of the inspiration for Take the Good came from."
The Donald Trump of the East
The Philippines today is under the rule of President Rodrigo Duterte, an unconventional Dirty Harry-style politician whose disdain for political correctness has led him to be described as "the Donald Trump of the East". When campaigning for the presidency three years ago, he told the press that he "should have been first" when Australian missionary Jacqueline Hamill was raped and murdered in the town where he was mayor at the time; earlier this year, he described the government auditors scrutinising his administration as "sons of whores" who should be kidnapped and tortured for obstructing his will.
Since his election in 2016 his popularity has grown steadily. At time of writing in July 2019, one in five of the nation's population is living in extreme poverty, surviving on the equivalent of just $2 a day, but this is a marked improvement on 2015, when it was more than a quarter. However, opportunities to escape poverty are negligible, particularly for the majority of the rural population, characterised by large families, generally with minimal education and no access to financial credit. Duterte declared martial law in The Philippines soon after coming to office and began a war on drugs which has resulted in thousands of people being murdered by his death squads. Earlier this month, the United Nations announced that it will be carrying out an investigation into Duterte's vigilantism. In June, a three-year-old girl became the latest victim when she was shot in the head during a police raid. A long time Duterte crony and former Filipino police chief responded publicly by saying: "Shit happens".
First World Problems
Returning home and reeling from the break-up, Jon Worthy wrote Take the Good as a way of coming to terms with the confusing feelings of being both heartbroken and at the same time forced to confront his own white privilege. "I've lived an easy life compared to that of most," he sings. "I've never fought or killed or even been alone".
"Everyone just wants a fair chance at being happy and some of us just happen to be born in to astronomically better situations," Jon explains, thinking of how different life might have been for his ex-girlfriend if her mother had not escaped to the USA. "It's not fair at all and there's no explanation for it, but most people in first world countries take that for granted."
"We're such selfish people in first world countries," asserts Jon. "If we gave up even a quarter of the money we make to the impoverished we'd still live a great life and help out more people than imaginable. I'm as guilty of this as anyone, but we're so focused on obtaining what we desire that we forget that we are all just humans. We really should help each other out more than we do, but it's not our first instinct unless we're personally affected by something. We all have our own problems in our little bubbles, but for the most part people in first world countries have it so much easier than everywhere else. So, for me, that's where the chorus of Take the Good comes in. There's so much stuff going on and you can easily weigh yourself down with everything. But at some point, hopefully, we learn to just enjoy the moment."
Learning to Take the Good
It's hard to see Take the Good as a hopeful song, describing human nature as essentially divisive and judgemental and life as a struggle full of pain. But Jon disagrees.
"I think the chorus of the song is genuinely a positive outlook," Jon insists. "When you consider all the horrible things humans do to each other and try to break down why some people are born into poverty and others aren't, you would drive yourself crazy. So while there's so much bad in the world, you only get one life and you really should enjoy the good moments that come your way. But at the same time try to make a difference in whichever way you can."
Determined to embrace change, Jon Worthy has channelled the upheaval of his world into his most mature and commercial work to date. Utterly committed to taking his career as far as he can go, he has played more than 60 shows already this year with his band The Bends: Austin Mcfall, bass, Michael Sanborn, drums and multi-instrumentalist Slice. Sometimes they have played for less than the cost of their expenses, just to get the music out there, and they have at least 50 more shows booked over the next few months. In an uncertain world, with his best girl no longer by his side, Jon Worthy is more committed than ever to follow his dream.
"I think hope goes hand in hand with change," he concludes. "Hoping or the desire to achieve something is what puts someone on the path to change. Realizing to truly be great at what you want to achieve takes change. Change creates ideas and ideas become the greatness we all desire. But it all starts with that hope. And that hope is what I have with music right now. I hope I can make it my career and I know to do that, I will have to change what I'm currently doing. I will have to continue to write songs and hopefully write better songs, and get better at performing and singing and keep evolving as a musician to the point where I can achieve my goals. But without that hope we're nothing."
---
Follow us on social:
Learn more about Jon Worthy & The Bends here:
---
About the curator: Jon Ewing
After graduating from the University of Keele in England with a degree in Politics and American Studies, Jon worked as editor of a music and entertainment magazine before spending several years as a freelance writer and, with the advent of the internet, a website designer, developer and consultant. He lives in Reading, home to one of the world's most famous and long-running music festivals, which he has attended every year since 1992.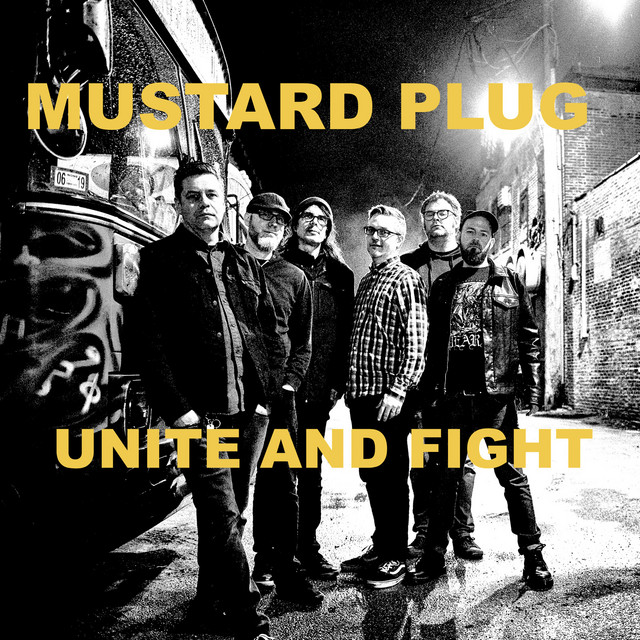 4 March 2021
A high-speed combination of punk chorus and ska verse, Mustard Plug's singalong Unite and Fight is just one of a sensational 28 tracks on the Ska Against Racism album compiled by Bad Time Records in 2020 to raise funds for non-profit organisations working to improve education, opportunity and justice for black people in the USA and beyond. With a barrelling momentum and a repudiation of violent action, this uplifting song is a call to arms for those of us committed to disarmament.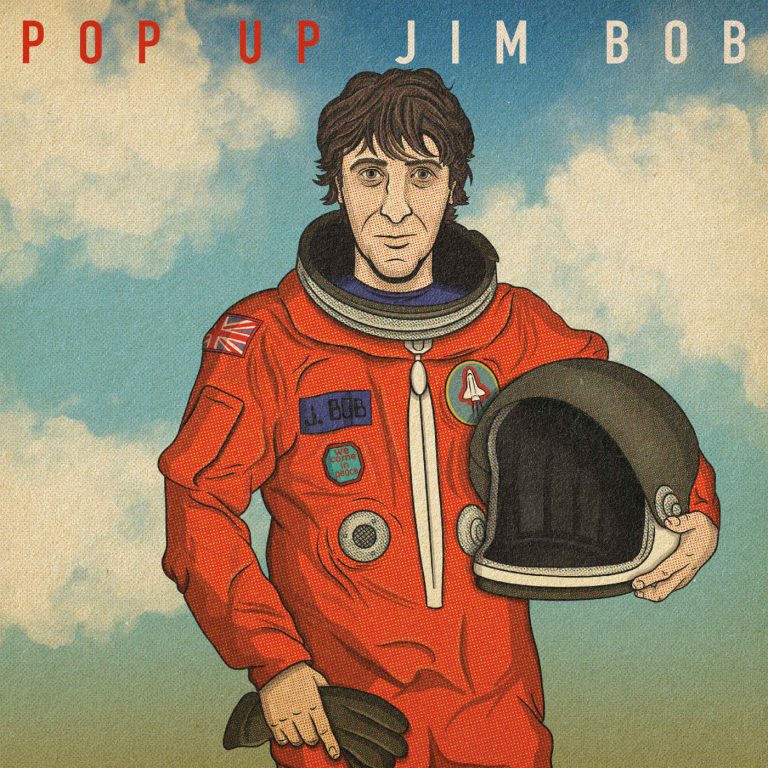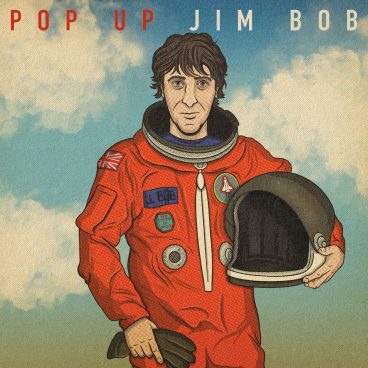 8 September 2020
Celebrating the determination of "one hundred thousand teenagers" to take over the streets of London to save their future from calamity, KIDSTRIKE! by novelist and singer songwriter JB Morrison – aka Jim Bob – is taken from the UK Top 40 album Pop Up Jim Bob released in August 2020 and inspired by the real life activism of countless young activists. But the song is run through with a rueful recognition of the singer's own fading urge to save the world.
28 July 2020
Inspired in part by the fatal shooting in New York of a ten-year-old black boy by a white plain-clothes policeman, the audacious centrepiece of Stevie Wonder's experimental 1973 album was a seven-and-a-half-minute meditation on the brutality of black America: Living for the City…
After graduating from the University of Keele in England with a degree in Politics and American Studies, Jon worked as editor of a music and entertainment magazine before spending several years as a freelance writer and, with the advent of the internet,
a website designer
, developer and consultant. He lives in Reading, home to one of the world's most famous and long-running music festivals, which, prior to the COVID-19 pandemic, he had attended every year since 1992.