---
Paying tribute to one of America's greatest 19th century folk heroes, Harriet Tubman's Gonna Carry Me Home is a history lesson from a white Southerner sung in the voice of a long-dead black slave - a spiritual in the great oral tradition, giving a lesson in bravery and compassion to a new generation, from the faithful to the faithful.
Released in 1987 by The Long Ryders as part of their album Two Fisted Tales, Harriet Tubman's Gonna Carry Me Home was inspired by the story of a woman born into slavery who left her husband and child to escape to Philadelphia, only to return South to rescue her family and then to become a "conductor" on the Underground Railroad, a network of abolitionists. Harriet Tubman - whose story has recently been retold in the film drama Harriet, starring Cynthia Erivo - personally helped guide dozens of other slaves to freedom.
"Harriet Tubman is an American hero," President Barack Obama pronounced unequivocally in 2013 as he proclaimed the Harriet Tubman Underground Railroad National Monument. "She was born enslaved, liberated herself, and returned to the area of her birth many times to lead family, friends, and other enslaved African Americans north to freedom. Harriet Tubman fought tirelessly for the Union cause, for the rights of enslaved people, for the rights of women, and for the rights of all. She was a leader in the struggle for civil rights who was forever motivated by her love of family and community and by her deep and abiding faith."
Long Ryders founder member Sid Griffin gives voice to an escaping slave who, like Harriet, has "left my man on the other side" to risk everything for freedom. And the song is fleshed out with historical references to the Underground Railroad and the abolitionist movement.
For example, "at night I ride on that Northern Star" is a reference to the slaves' journey from the South, under cover of night, to the free states of the North and across the border to Canada, using the North Star to navigate. Harriet Tubman and the other Railroad conductors would explain to slaves that moss grows on the north side of tree trunks, which helped them to keep their bearings when moving through thick woodlands.
"Dred Scott will put his hooks on me" is a reference to the Supreme Court case Dred Scott v Sandford in 1857 in which the court ruled that a slave who had been living in a free state for four years could not legally be a citizen of the United States and therefore was not entitled to legal rights.
"They say that Frederick Douglass is an exception to their rules" is a reference to the escaped slave turned abolitionist leader, the exception being that he was one of the most famous black men in America in his day - as well as being known in Britain and Ireland, where he travelled for two years lecturing to church congregations about the hollow mockery of America's brand of Christian freedom - and accepted as something close to a peer by the liberal white establishment of the day. Douglass wrote a letter to Harriet Tubman in 1868 in which he congratulated her for her tireless, selfless efforts: "The midnight sky and the silent stars have been the witnesses of your devotion to freedom and of your heroism," he said.
The Long Ryders are one of countless bands through pop history fêted for fame and fortune whose moment simply never came. Just as they were expected to ascend to the ranks of Southern rock luminaries like REM or Tom Petty, their luck faltered. Although signed to Island Records, home of rock giants U2, they never had the full support of the organisation. Island failed to press enough copies of their breakthrough single Looking For Lewis and Clark - another nugget of US history converted into catchy pop by singer and guitarist Sid Griffin, the opening track on their 1985 album State of Our Union - and thus what should have been their biggest hit failed to chart.
That should all have changed when their third studio album came out two years later.
"I thought Two Fisted Tales would take us to the stratosphere," Griffin told fan Stewart Lee in an interview for Shindig! magazine early in 2019. "I thought in February '86 we'd crack it by Christmas and I was going to be a sort of Michael Stipe/Joe Strummer 'noted dude' the people came to for erudite quotes about the music scene. And I couldn't have been more wrong. It all backfired."
Somehow, The Long Ryders were never in the right place at the right time.
"Two Fisted Tales came out, and Bono liked it," remembers Griffin in an interview with Parklife DC. "In particular, Bono liked a song of mine called Harriet Tubman's Gonna Carry Me Home. It's one of the more awkward, ugly chapters of our history with the record company. They invited us to open about a month of dates on the Joshua Tree tour. Our album got delayed because of Tom Waits or something, so Lone Justice took our place. We never did open for U2, although Bono still talks about the song Harriet Tubman's Gonna Carry Me Home to this day, for which I'm very grateful to him. But, no we never did. We were going to do a month's worth of dates in America, and I've often thought that would've been an incredible audience to be exposed to."
The band crumbled apart soon after. Bassist Tom Stevens left first and although they attempted to tour without him, they had lost faith in their future. But that is not the end of the story. Tempted back for a reunion in 2004, and then again in 2009, the original line-up of The Long Ryders has finally reunited and in 2019 they released their first new studio album, Psychedelic Country Soul, after a hiatus of thirty-three-and-a-third years.
"It's better than anyone could have possibly hoped," wrote Stewart Lee in Shindig! magazine, "and is one of those slow burn records that digs deeper with every listen".
---
Follow us on social:
Learn more about The Long Ryders here:
---
About the curator: Jon Ewing
After graduating from the University of Keele in England with a degree in Politics and American Studies, Jon worked as editor of a music and entertainment magazine before spending several years as a freelance writer and, with the advent of the internet, a website designer, developer and consultant. He lives in Reading, home to one of the world's most famous and long-running music festivals, which he has attended every year since 1992.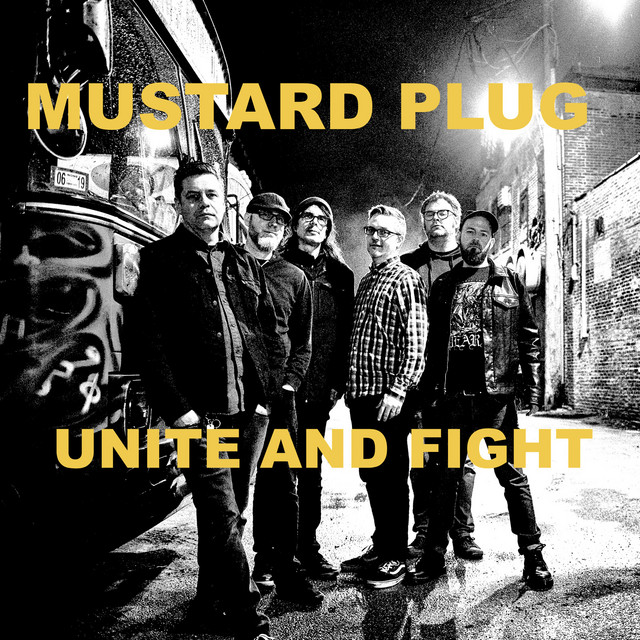 4 March 2021
A high-speed combination of punk chorus and ska verse, Mustard Plug's singalong Unite and Fight is just one of a sensational 28 tracks on the Ska Against Racism album compiled by Bad Time Records in 2020 to raise funds for non-profit organisations working to improve education, opportunity and justice for black people in the USA and beyond. With a barrelling momentum and a repudiation of violent action, this uplifting song is a call to arms for those of us committed to disarmament.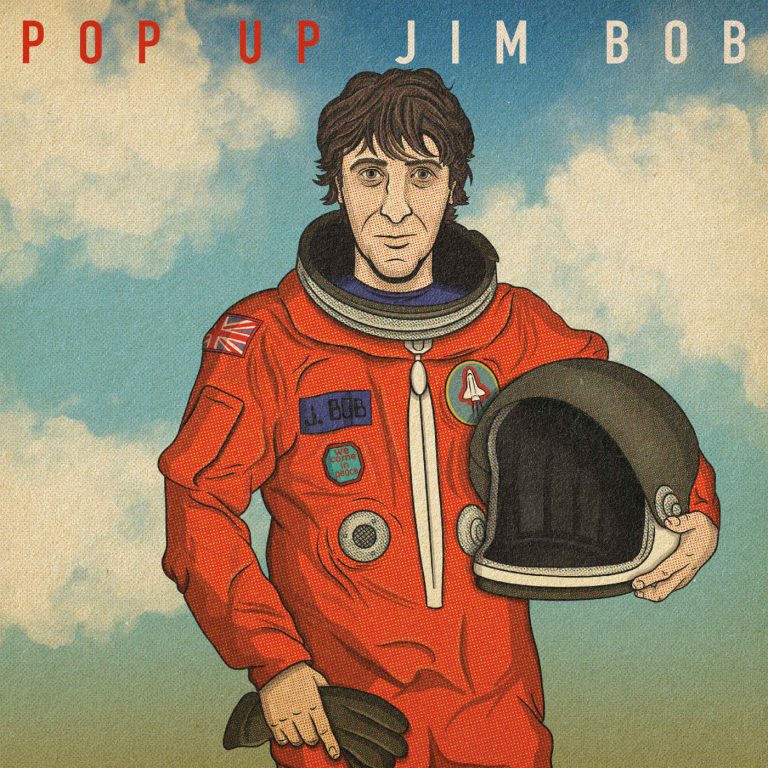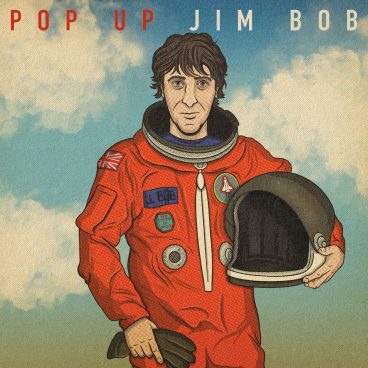 8 September 2020
Celebrating the determination of "one hundred thousand teenagers" to take over the streets of London to save their future from calamity, KIDSTRIKE! by novelist and singer songwriter JB Morrison – aka Jim Bob – is taken from the UK Top 40 album Pop Up Jim Bob released in August 2020 and inspired by the real life activism of countless young activists. But the song is run through with a rueful recognition of the singer's own fading urge to save the world.
28 July 2020
Inspired in part by the fatal shooting in New York of a ten-year-old black boy by a white plain-clothes policeman, the audacious centrepiece of Stevie Wonder's experimental 1973 album was a seven-and-a-half-minute meditation on the brutality of black America: Living for the City…
After graduating from the University of Keele in England with a degree in Politics and American Studies, Jon worked as editor of a music and entertainment magazine before spending several years as a freelance writer and, with the advent of the internet,
a website designer
, developer and consultant. He lives in Reading, home to one of the world's most famous and long-running music festivals, which, prior to the COVID-19 pandemic, he had attended every year since 1992.