---
"I wish empathy was inherent," says American Television's frontman Steve Rovery, "but many people need stories like the one in Great Divide to place themselves in another's shoes."
Lifted from their January 2020 album Watch It Burn, Great Divide is three minutes of upbeat skate punk with a downbeat sentiment straight from the heart of American government - Washington DC - to remind us that democracy is under threat as the rich get richer while the masses are sometimes forced to choose between food and medicine.
"I'm drained on the American dream," sings Steve. "Even though we're taught it's equal / That's not the way it seems / All the racist rhetoric / And the blatant classist lies / Magnify the great divide."
Show love, fight hate, call bullshit.
American Television launched their debut album with a celebratory sold-out show at The Pie Shop in Washington DC at the end of January whilst across town the sham impeachment of President Donald Trump was limping its way to a foregone conclusion.
"This is the ugliest political climate I've ever witnessed and the true color of our leadership and society are on full display," says Steve. "We just had an impeachment trial with no witnesses and the political parties maintained a 51 to 49 vote in favor of a man who not only used US dollars to attempt to get dirt on a political opponent; but gets off on verbally attacking people, mocking disabled people, provoking assault, and directing the 'us vs. them' attitude over race, nationality, sexuality, citizenship, class, and religion. How that's forgivable or even applaudable by anyone is beyond me."
The concept of the American Dream in the 21st Century relies on the fantasy of winning a lottery for which you will almost certainly never have a ticket. In an economy where 1% of the population takes home almost 20% of the sum total of earnings and the top 10% of earners make 16 times more money than the bottom 10% Donald Trump rose to the White House not by promising to help the have-nots, but by promising that you, too, can be one of the haves. He inculcates the worst, most poisonous 'fuck-you' culture of selfishness.
"True change starts in communities"
"If society mirrors this behavior and becomes so selfish they only care what's good for them, and will shit on anyone who isn't like them – then it's the job of people who haven't lost sight of community, compassion, love, and hope to bring that to the world around them," says Steve. "We must vote hard if we want a better world, and I will! But I also believe true change starts in communities. Show love, fight hate, call bullshit when you see it, speak with your neighbors, share their pain and their joy."
Having moved from New York City in 2013, Steve is a proud advocate for his adopted home town and its tradition of underground alternative rock music - a practical demonstration of a small but determined community with shared focus creating something with international cultural significance. American Television have supported the likes of The Living End, Less Than Jake, Piebald and Iron Chic across the six or seven local clubs that host punk rock shows. "That kind of thing felt like an impossible task living in NY," he admits.
"DC birthed one of the most influential punk rock movements in history – DC Hardcore and straight edge," he explains. "All Ages shows are still a staple of the area. It's not uncommon to see the people that shaped the 80s punk scene in DC at a show – Ian MacKaye (Minor Threat/Fugazi), Peter Cortner (Dag Nasty), or Danny Ingram (Youth Brigade) to name a few. And there is a whole younger generation carrying that torch."
The Healthcare Gamble
The centrepiece to Great Divide is a lyrical thumbnail sketch of a woman caught in a poverty trap - too ill to work, too poor to buy the medicine that will make her better. In the USA, seeing a doctor is a significant expense for many, even those who have health insurance, which may pay for the majority of their health care. For people with a serious or chronic illness, the financial burden is crippling. It's the nation's number one cause of bankruptcy.
"Healthcare should be a human right," says Steve, unequivocally. "It's unreal that someone would have to make the decision to opt-out of insurance – effectively gambling with their health, injury, or death – in order to make ends meet. With over 300 million people in the US, there's a way to set up taxes to pay for healthcare – congress is content with setting up taxes to pay for war but not sure if it's possible to pay for a person's broken leg, childbirth, or mental health?"

"In the US, an overnight visit to the hospital could cost you $2-3k. childbirth could run you $10k," Steve continues. "That's insane in itself, but an unexpected two-thousand dollars on minimum wage could drive you into financial ruin. What are you supposed to tell someone who is one accident away from that? 'Don't slip on the ice if you can't afford to break your leg'? When you have the money it's easy to lose sight of the domino effect an injury can have on a person's career, overall health, and decisions they're forced to make."
Glad you're our neighbor
President Barack Obama recognised the danger the American economy was spiralling towards in 2013 when he said: "The combined trends of increased inequality and decreasing mobility pose a fundamental threat to the American Dream, our way of life, and what we stand for around the globe."
"The idea that so many children are born into poverty in the wealthiest nation on Earth is heartbreaking enough," said President Obama at THEARC in Washington DC. "But the idea that a child may never be able to escape that poverty because she lacks a decent education or health care, or a community that views her future as their own, that should offend all of us and it should compel us to action. We are a better country than this."
Yet when the 2016 election campaign rolled around, the Democrats backed down from the discussion of inequality for fear they would raise the spectre of class warfare.
"I felt extremely connected to Obama, especially in the first term," recalls Steve. "He spoke with such poise, and he did inspire a sense of hope in me. Things have become so toxic and partisan since then. if anything positive has come of it, political corruption is more palpable than ever before and I think the public is going to toss many of the people in office to the curb. So while many of us feel powerless and exhausted at the moment, there is a glimmer of change within reach and we just need to push through."

"There's a sign in front of a home near me that reads, 'No Matter where you are from, we're glad you're our neighbor'," Steve concludes. "Even a small gesture like that shows there are compassionate people among us that will not let this shift in society go unchecked. So my recipe for survival is one-part hope, one-part vote, and one-part shouting at the top of my lungs."
American Television on Tour Winter 2020
Feb 7 – Pittsburgh, PA
Feb 8 – Asbury Park, NJ
Feb 9 – Baltimore, MD
March 21 – Richmond, VA
---
Follow us on social:
Learn more about American Television here:
---
About the curator: Jon Ewing
After graduating from the University of Keele in England with a degree in Politics and American Studies, Jon worked as editor of a music and entertainment magazine before spending several years as a freelance writer and, with the advent of the internet, a website designer, developer and consultant. He lives in Reading, home to one of the world's most famous and long-running music festivals, which he has attended every year since 1992.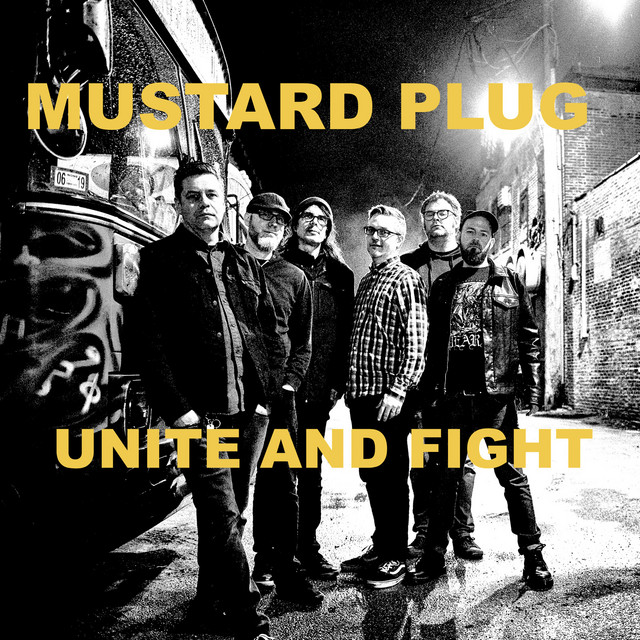 4 March 2021
A high-speed combination of punk chorus and ska verse, Mustard Plug's singalong Unite and Fight is just one of a sensational 28 tracks on the Ska Against Racism album compiled by Bad Time Records in 2020 to raise funds for non-profit organisations working to improve education, opportunity and justice for black people in the USA and beyond. With a barrelling momentum and a repudiation of violent action, this uplifting song is a call to arms for those of us committed to disarmament.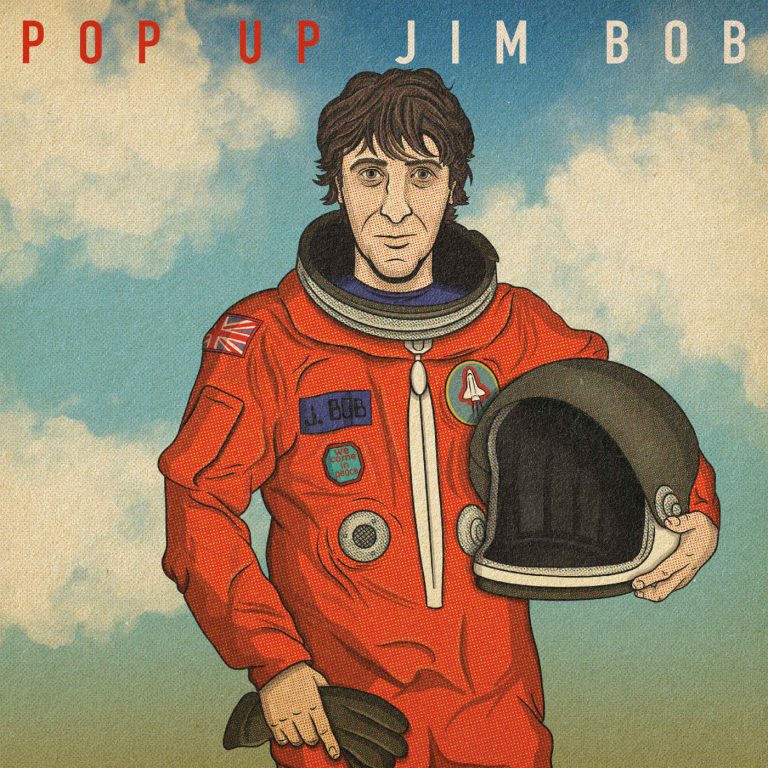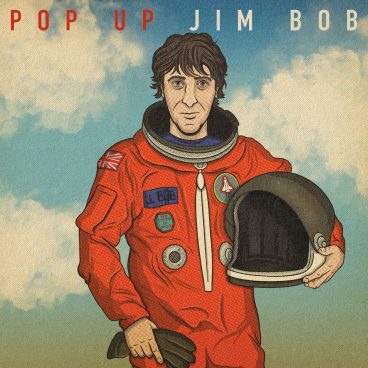 8 September 2020
Celebrating the determination of "one hundred thousand teenagers" to take over the streets of London to save their future from calamity, KIDSTRIKE! by novelist and singer songwriter JB Morrison – aka Jim Bob – is taken from the UK Top 40 album Pop Up Jim Bob released in August 2020 and inspired by the real life activism of countless young activists. But the song is run through with a rueful recognition of the singer's own fading urge to save the world.
28 July 2020
Inspired in part by the fatal shooting in New York of a ten-year-old black boy by a white plain-clothes policeman, the audacious centrepiece of Stevie Wonder's experimental 1973 album was a seven-and-a-half-minute meditation on the brutality of black America: Living for the City…
After graduating from the University of Keele in England with a degree in Politics and American Studies, Jon worked as editor of a music and entertainment magazine before spending several years as a freelance writer and, with the advent of the internet,
a website designer
, developer and consultant. He lives in Reading, home to one of the world's most famous and long-running music festivals, which, prior to the COVID-19 pandemic, he had attended every year since 1992.