---
California three-piece Consolidated were a polemical, anti-capitalist, anti-fascist band who embraced punk, hip-hop, electronic dance music and cultural and political influences from all around the globe. With filthy bass, pounding beats and bitterly angry hip-hop vocals, Butyric Acid was a swipe at right-wing Christian American anti-abortionists, inspired by the poisonous Operation Rescue movement, whose slogan was "if you believe abortion is murder, act like it's murder".
"If you don't want a Nazi in your house don't let one," raps Adam Sherburne emphatically, "Don't know a fundamentalist 'til you've met one. If you've memorised your civil rights don't forget one. If you don't want an abortion don't get one".
The trio, whose career roughly spanned the decade between 1988 and 1998, combined manic dance rhythms and loops with grinding guitars and ranting vocals. Their unique shows customarily ended with an open mike session, during which members of the audience were invited to air their views on any subject. The eloquent, amusing or just plain stupid epithets of audience members were frequently incorporated into the band's recorded work. As intelligent and well-educated white men, Consolidated were well aware that their voice was tiny and insignificant. But, as they said on No Answer for a Dancer, there was a good reason for carrying on: "I haven't got shit to say, but if I don't say anything, how long will it be this way?"
Released in 1994 during their brief and ill-fated flirtation with a corporate record label looking for the next Rage Against the Machine, Butyric Acid appeared on their one and only major label album, Business of Punishment. But a disinclination to compromise meant Consolidated and the world of corporate rock were never destined to stay together.
"We were supposed to be on tour in Europe with House of Pain, but we were cut from the bill," frontman Adam Sherburne told me in 1994, when I interviewed him for e.p. magazine in London during the promotion for the album. "House of Pain represent everything that we don't like about men - and nationalism very much figures in that. They came on stage in Stuttgart on Independence Day, playing to all these American servicemen, and they're saying: 'This is what America is about. We fuckin' take what ours are no pussy shit is going to take it from us. We are here to celebrate the Fourth of July'. When we opened up the mike, the audience were saying the same things and Phil got up on the mike and said: 'Fuck the USA!' That was pretty much the end of the tour for us.
Determined to slam dance their way to change, Consolidated rapped not just about abortion but gun control, vegetarianism, feminism and black power. And they understood the power of crypto-fascist, totalitarian iconography, creating a logo with bold lines and colours that was more a political banner than a T-shirt decoration. They were not without a wry sense of the world's absurdity; yes, listening back, Sherburne's attempts at humour were puerile ("you're lucky that I find violence so heinous / but my wife and her friends'll put a foot in your anus") but he was always sincere and committed to making America a better, fairer, more equal nation.
"When you wake up in the morning knowing that you can't provide the things that you and your people need, you understand why people think about suicide" he said in 1994. "Even in really fucked-up colonial-imperialist countries with brewing fascism and huge misogyny, those countries still house, educate and medically provide for their citizens, and ours doesn't. I don't know what to say except you do get up and you deal with it."
As America faces a fresh test of its abortion law, with the Supreme Court ruling on a decision by a Louisiana judge that threatens to undermine Roe v Wade, a woman's right to choose will need to be defended as loudly as ever against the clamouring voices of Conservatism who have fought tirelessly to overturn the 1973 ruling that secured it. The fundamentalist founder of Operation Rescue, Randall Terry, namechecked in this song, set himself the challenge of "rescuing those who were unjustly sentenced to death". In a nationwide campaign of non-violent direct action beginning in 1987, Terry was arrested dozens of times - and his Conservative Christian supporters thousands more - for illegal blockades of abortion clinics, which they would "bomb" with nausea-inducing butyric acid.
Terry, who believed that Bible scriptures were literal truths, dared to compare himself to the Civil Rights leader Martin Luther King Jr, whom he described as a "mentor", although they had never met, and as Rolling Stone magazine concluded in 1989, such comparisons were "grotesquely distended".
"Terry's activism owes more to the standard rites of Evangelical revivalism than to any considered study of the civil-rights movement," wrote Francis Wilkinson. "His intellectual and spiritual heritage is evident not in the brooding self-doubt, political maturity and physical and moral courage of King but in those old-time, Bible-thumping revivalists who shared Terry's comfort in knowing all of life's answers without condescending to ponder its questions.
"You can think freely but you have to fight if you want to speak or act freely," Sherburne told me when I asked him if America truly respects the freedom of the individual. "If you believe in women's rights, you can fight for women's reproductive freedom, you can fight against pornography or sexual abuse, and there are tangible effects in that work. It's precisely that hope of freedom which inspires us and enables us to get up in the morning and face another day. I was born in an enviable position. I get to play music, I have a beautiful family and friends and that's it. Everything after that is just shite."
---
Follow us on social:
Learn More About Consolidated Here:
---
About the curator: Jon Ewing
After graduating from the University of Keele in England with a degree in Politics and American Studies, Jon worked as editor of a music and entertainment magazine before spending several years as a freelance writer and, with the advent of the internet, a website designer, developer and consultant. He lives in Reading, home to one of the world's most famous and long-running music festivals, which he has attended every year since 1992.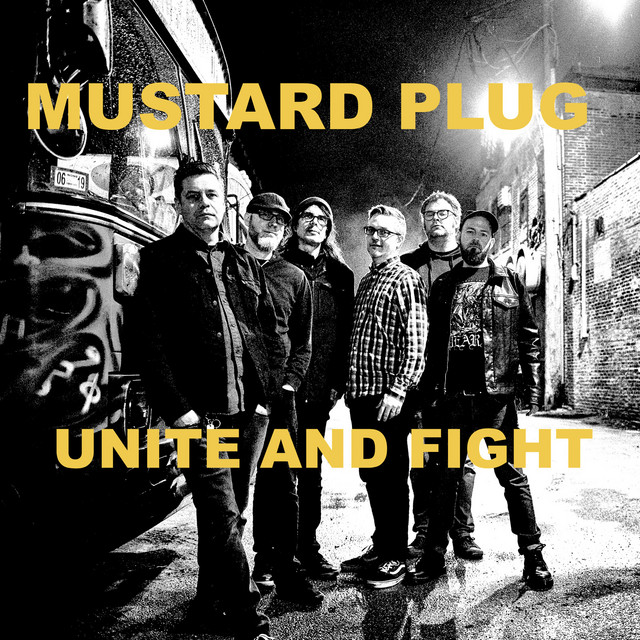 4 March 2021
A high-speed combination of punk chorus and ska verse, Mustard Plug's singalong Unite and Fight is just one of a sensational 28 tracks on the Ska Against Racism album compiled by Bad Time Records in 2020 to raise funds for non-profit organisations working to improve education, opportunity and justice for black people in the USA and beyond. With a barrelling momentum and a repudiation of violent action, this uplifting song is a call to arms for those of us committed to disarmament.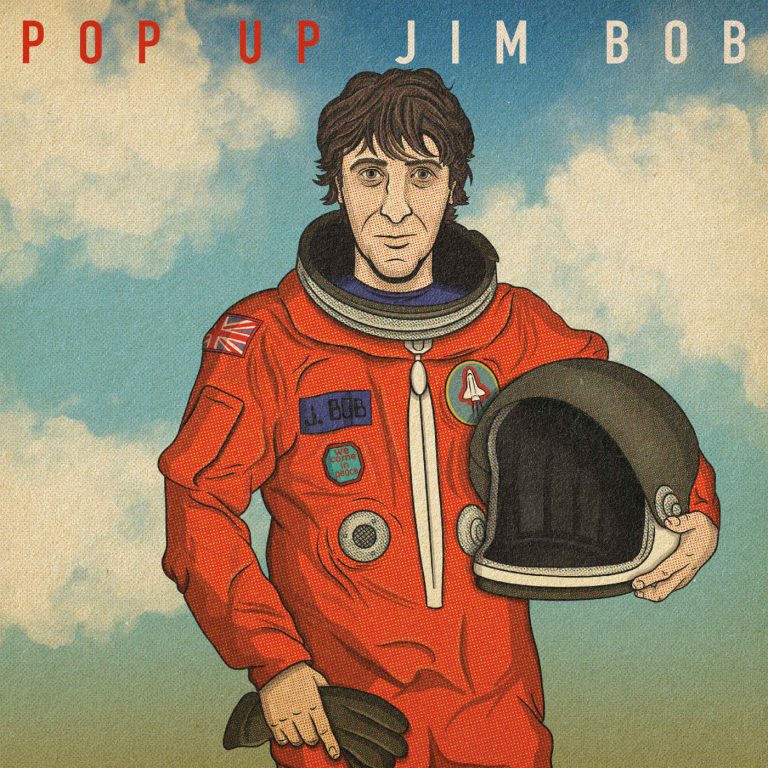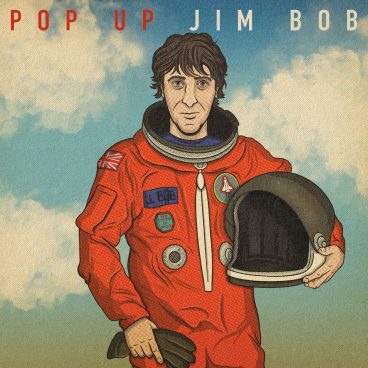 8 September 2020
Celebrating the determination of "one hundred thousand teenagers" to take over the streets of London to save their future from calamity, KIDSTRIKE! by novelist and singer songwriter JB Morrison – aka Jim Bob – is taken from the UK Top 40 album Pop Up Jim Bob released in August 2020 and inspired by the real life activism of countless young activists. But the song is run through with a rueful recognition of the singer's own fading urge to save the world.
28 July 2020
Inspired in part by the fatal shooting in New York of a ten-year-old black boy by a white plain-clothes policeman, the audacious centrepiece of Stevie Wonder's experimental 1973 album was a seven-and-a-half-minute meditation on the brutality of black America: Living for the City…
After graduating from the University of Keele in England with a degree in Politics and American Studies, Jon worked as editor of a music and entertainment magazine before spending several years as a freelance writer and, with the advent of the internet,
a website designer
, developer and consultant. He lives in Reading, home to one of the world's most famous and long-running music festivals, which, prior to the COVID-19 pandemic, he had attended every year since 1992.