---
Enough is Enough
This anthem for the Time's Up generation draws on a lifetime of catcalls and vulgar remarks from men who treat women like sexual objects. And this is the moment when one woman can't take any more. "I'm a strong resilient woman who knows how to kick your ass in," warns New York singer-songwriter Charlotte Morris. "So call me baby one more time and then we'll see who's walking away laughing".
Charlotte Morris comes from what most would classify as a very privileged background. Before moving to New York, she grew up in one of a collection of wealthy towns in the suburbs outside Philadelphia known as The Main Line. She received a liberal and empowering education at the Baldwin School for girls, which she applauds for teaching the women of tomorrow that they "can do and be anything".
Living in the Past
Charlotte went on to study at the liberal Northwestern University. But outside school, Charlotte reveals a darker side to the region, where young women are treated with "carelessness and disrespect" by the sons of rich, white CEOs.
"The problem was rooted in their upbringing as privileged white men," she explains. "They had been taught by their fathers that men were the better gender. That men were meant to go to Harvard, Princeton, Yale or Penn, become a business exec and bring home the bacon. Women, on the other hand, were meant to look pretty, cook food, and be docile creatures. In a way, I grew up in the 1950s because The Main Line was (and probably still is, though I admit, I don't go home enough to really know) living in the past."
So deeply engrained is this inequality that, for women, no amount of achievement is enough to warrant respect.
"My mother is a highly respected doctor on the Main Line," Charlotte says. "And yet, just the other day, at a conference, she was asked to speak for 'no more than 30 seconds' on one of her specialities, whereas a white, male doctor at her hospital (who is not as accomplished, not as liked by his patients, and statistically, not as successful in his treatments) was asked to give a 15 minute introduction for the main speaker, who was presenting on my mother's specialty. There are still huge discrepancies between men and women in the workforce."
No matter how much young women are brought up to believe in themselves, there are institutionalised limits on that self-belief and Charlotte firmly asserts, for example, that Hillary Clinton lost the last Presidential election "solely because she was a woman", judged on her outfits and hairstyle and dismissed as "bitchy" where a male rival would have been "strong" and "forceful".
Women's War Stories
The catalyst for Call Me Baby was one particular incident in which Charlotte had to push her way through a group of jeering men loitering on the street. But that was merely the straw that broke the camel's back. For a long time, Charlotte and her best friend had become so used to hearing crude and intrusive remarks on the street that they had made a game of it, "to try and stop it from affecting us".
"We would compare "war stories"," she says. "How, even oversized sweatpants and a baseball cap triggered unwanted attention, what creative names we were called that day, and the list goes on. This was now a part of our daily routine: get up, shower, get dressed, leave for work, get yelled at on the street. To say the least, my anger was brewing."
On that day walking to the New York subway, Charlotte remembers telling herself that maybe these men would be different. Maybe they'd have the decency to let her pass without comment or interference. But inevitably they failed to live up to her optimism.
Call Me Baby
"I kept walking, as I always do, ignoring the comments, speeding up, until I rounded the corner and was no longer in sight of the group," recalls Charlotte. "And when I finally slowed back down to a normal walking pace, I knew that I'd reached my tipping point.
"No matter what I wear. How I fast walk. How big of a scowl I put on my face... I, as a young woman, no longer get the option to walk anywhere, uninterrupted, in peace. Enough is enough.
"That afternoon when I returned home, I started writing Call Me Baby - at first, just as a way to get my own anger out about what had happened earlier, but as I wrote more and thought more about my own experiences, the experiences of friends, and the experiences I read about in the news, it became a song for any woman who has felt unsafe, any woman who has been harassed, any woman who has been sexually assaulted, any woman who has been told that she is not enough. And it became a song about the men on the street, the men in office, the men who, for centuries, have mistreated women everywhere."
"Men feel that they can freely yell at a woman with no consequences," she says. "Though I don't fully agree with the idea of chivalry (just another thing to make women the weaker sex), I do think that 15-20 years ago, being courteous and chivalrous was still ingrained in most men. If they considered themselves a gentleman, they would never yell obscenities at a woman."
Music Making a Change
"Thankfully," she concludes, "I do think that progress has been made and there is a good deal of hope for the future. Movements like Me Too and Time's Up have already made huge strides simply by becoming so internationally recognized. I don't believe that these movements will be forgotten any time soon, because women in power are using their positions for good.
"Social Media is allowing people all over the world to connect with each other, to share their stories, to provide support for those in need. I believe that as long as we have voices like Oprah, Reese Witherspoon, Alyssa Milano - speaking up and out about their experiences, using their platforms to create a difference and encouraging young women to take control of their lives - we will continue to make change.
"As long as there is music, theatre, film, and art being created that allows young women of all shape, size, race, religion, to see themselves as strong, and allows them to be seen by the rest of the world, we will continue to make change. As long as women support women, we will continue to make a change. And as long as men and women alike stop being afraid to talk about their experiences, we will continue to make a change."
Follow us on social:
Learn More About Charlotte Morris Here:
---
About the curator: Jon Ewing
After graduating from the University of Keele in England with a degree in Politics and American Studies, Jon worked as editor of a music and entertainment magazine before spending several years as a freelance writer and, with the advent of the internet, a website designer, developer and consultant. He lives in Reading, home to one of the world's most famous and long-running music festivals, which he has attended every year since 1992.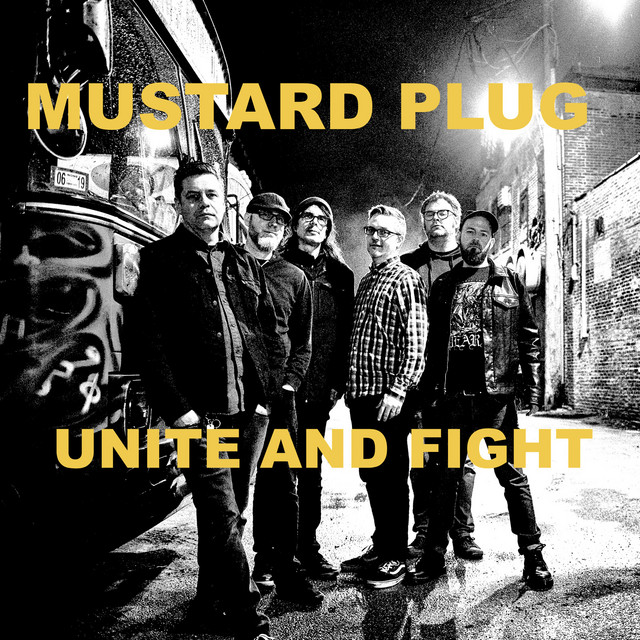 4 March 2021
A high-speed combination of punk chorus and ska verse, Mustard Plug's singalong Unite and Fight is just one of a sensational 28 tracks on the Ska Against Racism album compiled by Bad Time Records in 2020 to raise funds for non-profit organisations working to improve education, opportunity and justice for black people in the USA and beyond. With a barrelling momentum and a repudiation of violent action, this uplifting song is a call to arms for those of us committed to disarmament.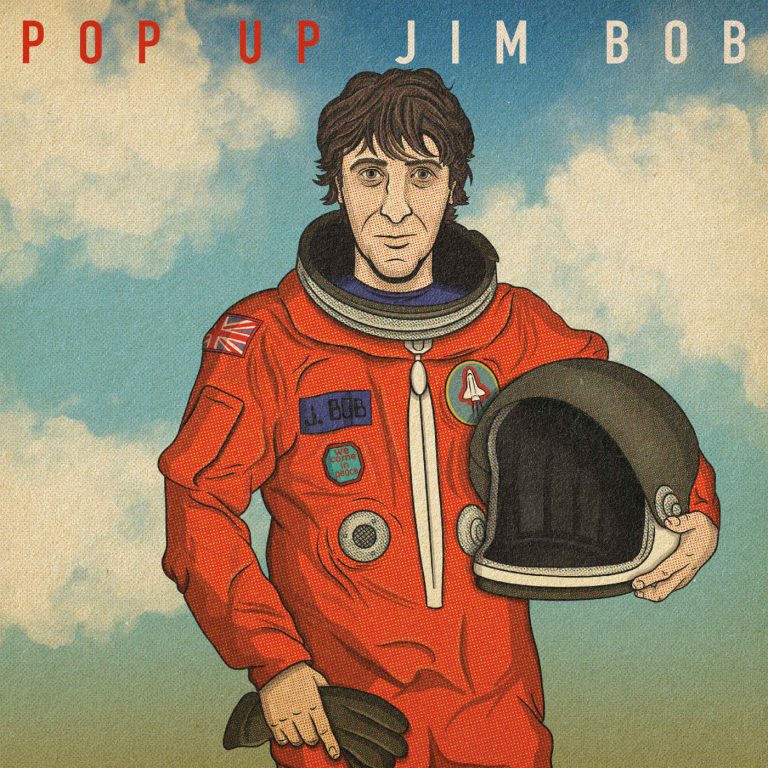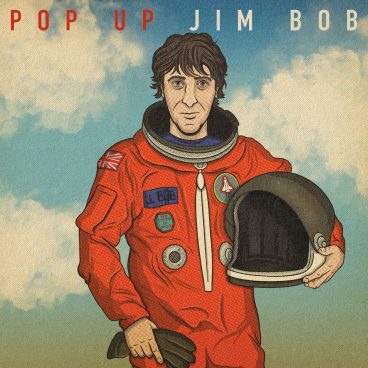 8 September 2020
Celebrating the determination of "one hundred thousand teenagers" to take over the streets of London to save their future from calamity, KIDSTRIKE! by novelist and singer songwriter JB Morrison – aka Jim Bob – is taken from the UK Top 40 album Pop Up Jim Bob released in August 2020 and inspired by the real life activism of countless young activists. But the song is run through with a rueful recognition of the singer's own fading urge to save the world.
28 July 2020
Inspired in part by the fatal shooting in New York of a ten-year-old black boy by a white plain-clothes policeman, the audacious centrepiece of Stevie Wonder's experimental 1973 album was a seven-and-a-half-minute meditation on the brutality of black America: Living for the City…
After graduating from the University of Keele in England with a degree in Politics and American Studies, Jon worked as editor of a music and entertainment magazine before spending several years as a freelance writer and, with the advent of the internet,
a website designer
, developer and consultant. He lives in Reading, home to one of the world's most famous and long-running music festivals, which, prior to the COVID-19 pandemic, he had attended every year since 1992.